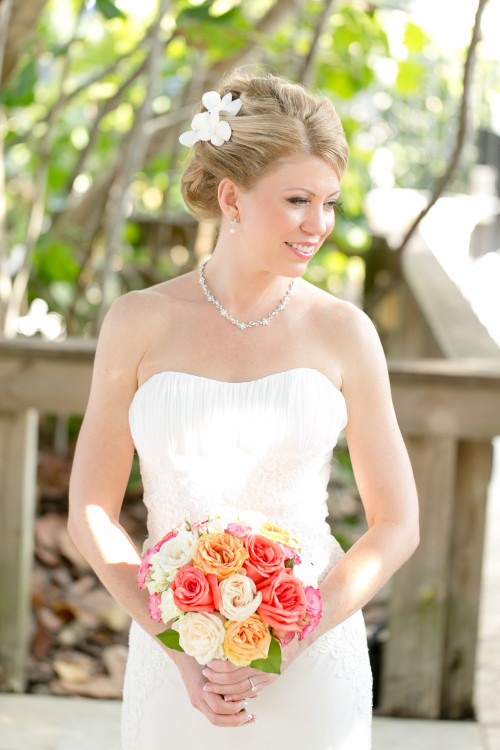 How to Get Perfect Skin and Lose Weight for your Wedding!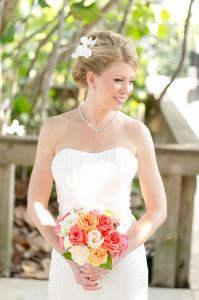 Planning a wedding can be stressful, and a solid skin care routine is a must to prepare your skin to be beautiful on your wedding day, your honeymoon, and beyond!
Having been recently married, I can tell you from experience that starting a strict beauty routine about six months prior to my wedding really made a difference in my skin.
I had dark spots on my face, freckles on my shoulders and chest that I wanted to lighten, and I wanted my skin to be smooth, wrinkle free, and youthful looking on my wedding day!
In this article I'm going to give a detailed account of what I did to lose weight (12 lbs), and in the process, brighten my complexion for my wedding day.
I'm also going to discuss my beauty regime which includes an anti-aging cleanser, exfoliator, toner, eye treatment, anti-aging moisturizer, and also a skin lightener to lighten up dark spots and freckles.
Beautiful Skin Starts from the Inside Out
Topically treating your skin is only half of the equation to obtaining flawless skin.
What you eat directly affects your skin, not to mention how you feel. It's important to nourish your skin from the inside out to provide essential vitamins and minerals for a clear and bright complexion.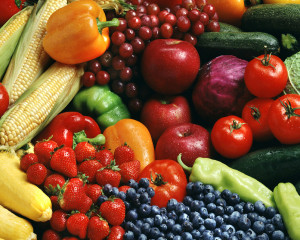 I can't stress enough how "gut health" affects your entire body, including your skin – the largest organ.
To detoxify your body and your skin you need to eat clean. You need to eat lots of fresh fruit, veggies (organic if possible), lean proteins, and whole grains such as brown rice or quinoa and you need to drink lots of water!
Eating a diet high in anti-oxidant fruits and vegetables will make the most difference in your skin, and your waistline (think papaya, blueberries, raspberries, blackberries, strawberries, and dark or red veggies such as kale, red pepper, sweet potato, carrots).
Incorporating a good amount of lemon water will also not only help you lose weight, but its antiseptic properties will help to clear your skin from the inside out. Even though lemons are acidic, they create alkalinity within the body, and you want your bodies pH balance to be alkaline vs. acidic.
How I Lost 12 Pounds in 5 Weeks and Detoxed my Body (and Skin) in the Process
Six months prior to my wedding, I decided that I wanted to drop some weight so I could easily fit into my wedding dress, and feel my very best.
I wasn't overweight, but all my clothes were tight and I'm the kind of person who refuses to buy bigger clothes just because I've gained some weight.
Instead, I do something about it before it gets out of hand. I also knew that by going on a strict diet of eating clean, organic foods would not only help me lose weight, but improve my skin naturally.
I am no stranger to clean eating, so I knew that I would have to be disciplined no matter what diet I chose, so I did some research wanting fast results for a kick start, so I tried the Fast Metabolism Diet by Hayley Pomroy. By the way, I have absolutely no affiliation with Hayley.
You can read my full blog post on the Fast Metabolism diet for a very detailed explanation of how the diet works and what I ate. Hands down this is the best diet I've ever tried, and it's not a "fad diet" – you could eat this way forever and be extremely healthy.
The key to the Fast Metabolism diet is in the rotation of foods throughout the week with a total of 3 phases. This diet blasts fat, and fast!
6 Months to Clearer Skin – Start a Skin Care Routine
We've covered quite a bit as far as caring for your skin from the inside out, but what about a skin care regime? This is the other half of the equation!
A six month time period is more than enough time to start a new skin care routine and see results for your wedding day – great results! Nothing happens overnight, and since the skin has a 28 day regeneration process, results that are really noticeable take a little time, especially if you want to lighten dark spots.
There is a science to beautiful skin, and there are certain steps in a skin care routine that are necessary to achieve good results.
I'm going to break down each step, show you why it's important, and also share which products I used leading up to my wedding day (and still use now) that worked to give me a flawless complexion.  These products are my top products for a reason – they work!
Step 1 – Cleanser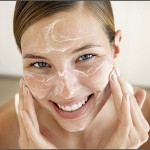 A good cleanser is a must in order create a perfectly balanced skin palette to apply moisturizer to, and it also aids in the anti-aging process if you use a good product.
Cleansing serves a very important purpose – it clears out debris so that your skin can breath, paving the way for new skin cells to grow and flourish.
In order to let your natural glow shine through, and continually boost the anti-aging process, you must cleanse properly, both morning and night.
Never, ever go to bed without cleansing, that is a sure fire way to get clogged pores leading to breakouts, eye infections, and dull skin. And wash your pillow cases twice per week, they are a breeding ground for bacteria.
My favorite cleanser is Lifecell's pH Balanced Cleanser.  It's gentle, effective, and leaves my skin supple and soft and includes no harmful chemicals.
Step 2 – Toner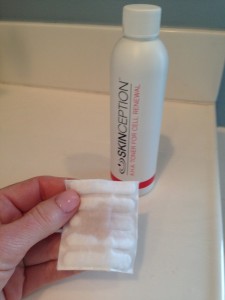 Balancing the skin after cleansing is a step that rejuvenates, refreshes, tightens pores, and prepares your skin for your serum and moisturizer.
This step is often skipped but the importance of an effective toner should not be overlooked as it has anti-aging benefits in itself and enables your other treatments to penetrate more deeply.
My favorite toner is Skinception's AHA Toner. It contains alpha-hydroxy acids but in the form of natural fruit extracts and enzymes so it's gentle and doesn't sting or burn.
This particular toner aids in exfoliation, builds collagen, helps to lighten dark spots, and helps to diminish wrinkles.
Step 3 – Exfoliator
If you want your skin to look younger, reduce wrinkles, and allow your moisturizer or anti aging treatment to work on a deeper level, you need to exfoliate.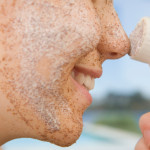 It is important to remove the dead skin cells that build up on the outer layer of your skin and to unclog pores so your skin can breath and allow fresh new cells to rise to the surface.
Using a toner daily also helps with this, but I like using a separate exfoliator 2-3x per week to really get a deep clean and slough off those dead cells!
My favorite exfoliator is also made by Skinception (I do love their products). It's called Microderm Facial Exfoliator.
I get micro-dermabrasion results by using this product, and it's much cheaper than getting micro which costs about $100 per visit. I've had a few micro-dermabrasion treatments and didn't feel it was worth it.
Step 4 – Skin Lightener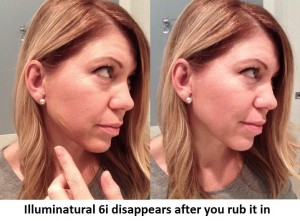 Skin lightening is a special skin care need, and one that I am constantly battling living in South Florida and playing volleyball.
I can't stress this enough: the most important aspect of a skin lightening routine is to wear an SPF 50 daily to preserve the results.  Nothing will darken freckles and dark spots more quickly than the sun!
My problem spots have always been in the same areas – hyper-pigmentation along my jaw line, neck, shoulders, chest and arms.
I made a HUGE improvement using Illuminatural 6i, which is a topical skin lightening cream, and you can read my full review there.
I used Illuminatural morning and night, and had great results within a few months. By six months, my skin was flawless! I had a much more even skin tone, and the dark spots all over my body had just about disappeared.
Step 5 – Anti-Aging Treatment/Moisturizer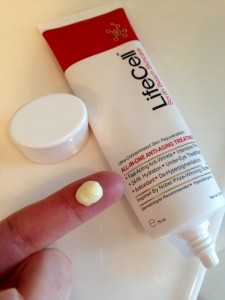 It's no secret that my favorite anti-aging treatment is Lifecell, for so many reasons. Lifecell is like having 8 beauty products in one:
Anti-aging moisturizer, 24 hour hydration
Reduces the look of wrinkles instantly
Under eye treatment (treats puffiness, dark circles and wrinkles)
Lip Treatment (plumps and fills in lines around the mouth)
Dark spot reducer
Lifts, firms and tightens (botox alternative for sure)
Wrinkle filler/facial smoother
Reduces redness and improves the skin's texture
I've used Lifecell for almost 5 years now, and it's made a huge difference in my skin. I was using it long before my wedding day and I used it ON my wedding day for a flawless, smooth face.
I used airbrush foundation on the big day and since Lifecell is also a wrinkle filler – the combination produced amazing results. Picture perfect!
Lifecell is a superior anti-aging treatment, and if you only have dark spots on your face and/or neck – you could certainly just use this product and see a difference in the dark spots. But if you have a larger area to treat, I would use the Illuminatural 6i and Lifecell combination like I did.
I haven't found another product that works as well to instantly smooth wrinkles!
Step 6 – Eye Treatment
If I was going to list a Step 6, it would be for a separate eye treatment, but Lifecell is great for the entire eye area and it's what I used. It's a very gentle product – I even use it on my eyelids as an eye shadow primer and to smooth the crepey skin. It will smooth out all those fine lines and wrinkles around your eyes.
If you're looking for something separate, another favorite eye treatment of mine is Skinception's Eyelasticity.
Conclusion & Recommendation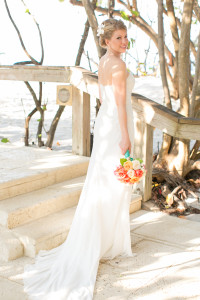 So I hope that I've provided you some insight on what you can do to improve your skin for your big day!
And if weight loss is also on your "to-do" list, I encourage you to try that Fast Metabolism Diet – it really does torch calories and fat like nothing I've tried before.
Start a good skin care routine well in advance of your wedding day – for me six months was the magic number especially to lighten my spots enough to where I was happy with the results.
I have never skimped on good skin care, and it shows in my skin. People don't believe me when I tell them I'm in my 40's!
You can visit Lifecell here, or visit the Skinception Anti-aging Store here to browse the products I've mentioned in my article and learn more about them.
Leave your questions or comments below, I'd love to hear from you!
User Questions and Answers
User Questions and Answers
No Questions Have Been Answered For This Article.