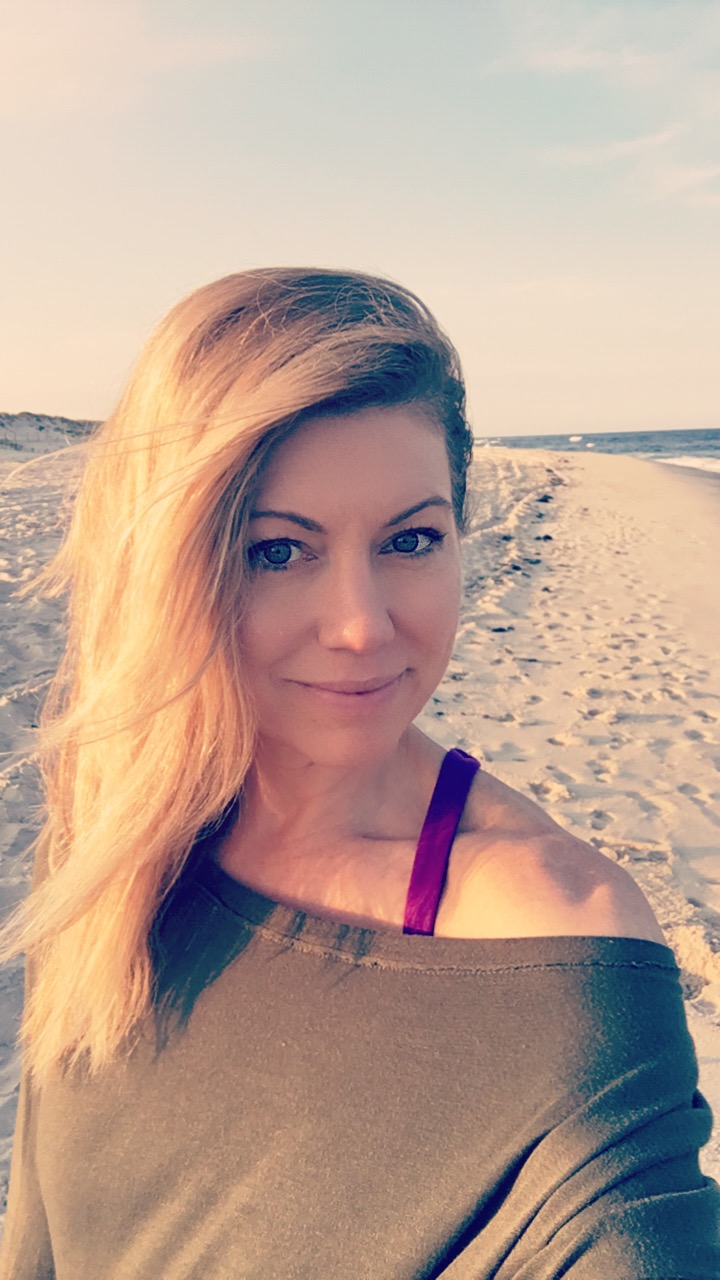 About Rachel
Hi, I'm Rachel Vrabel, and WomensBlogTalk.com is my labor of love!
A little about myself…I have an English degree in Technical Writing from the University of South Florida and for 18 years I worked in Finance as a Registered Sales Assistant. Numbers were never my thing, but I love the written letter!
I renewed my passion for writing and established WomensBlogTalk.com in 2011 as a hobby and it's since flourished into one of the leading online beauty product review sites.
I like to think that I have a unique interest and flair for anti-aging products, which probably stems from growing up in Florida and being in the sun all my life –  and realizing I need to reverse some of that damage!
About My Skin
I really started paying attention to my skin in my early 20's (Oil of Olay was my first moisturizer, thanks Mom), I quit smoking, and I believe that eating right, exercising, and a solid beauty routine including SPF are the keys to a youthful appearance.
You'll notice in some of my reviews that I refer to my battle with hyper-pigmentation along my jawline, as that's been the most significant and most noticeable sun damage, although fine lines and wrinkles around my eyes is another issue creeping up on me!
I was also told by my dermatologist that I have "vascular" skin meaning it can be very pink and irritated if I'm not careful.  All of my top products are non-irritating with sensitive skin in mind.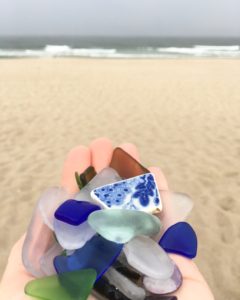 The anti-aging battle is real for me because my main hobby is playing beach volleyball in the Florida sun! I also love to walk the beach and pick up sea glass and other treasures.
It's pretty ironic that I had to pick the two hobbies that are no good for skin! But at least both keep me in shape.
My Anti-Aging Skin Care Routine
I am in my 40's now, but I like to think that my skin tells a different story. I primarily use Lifecell Anti-Aging Treatment and have for almost 6 years!
It's fabulous, has powerful anti-aging ingredients and is also a wrinkle filler, so it instantly gives your face a smooth, more youthful look!
My husband is 9 years my junior and thankfully no one ever believes me when I tell them my age!
I am also a Beautycounter consultant and enjoy using their skincare which is nourishing, gentle, and non-toxic.
My secret to protecting my face and body from further damage is definitely a high SPF sunscreen, and I have a diligent skin care routine.
A quality cleanser, exfoliator, eye treatment, anti-aging treatment, skin lightener, and weekly facial masks are my rituals and I love the routine of it all.

Each step has a unique function in skin care, and if you use them routinely, they will make a difference in your skin to keep that youthful look.

If you'd like a personal recommendation contact me here and tell me about the problem or issue you're trying to treat.
How I Like to Stay Fit in my 40's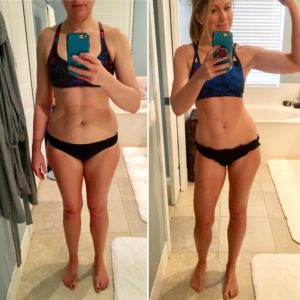 Aside from playing some beach volleyball,  I like to do weight training and HIIT high-intensity training 2-3x per week.
I love Orange Theory Fitness which is a run, row, weights class. If you've never tried it, see if there's one in your area, it's the best workout I've ever done!
One thing that helps me stay motivated, energized and happy is drinking ketones once a day as a supplement.
Exogenous ketones have many anti-aging and brain benefits. It helps keep my skin and eyes clear, and it helps me burn stubborn fat and keeps me from over eating.
It's not as easy in my 40's to lose weight but I've lost 17 lbs since Jan. 2017 and it's been very easy to keep it off! It's a great supplement to try and has so many health benefits aside from fat loss (which is an added bonus)!
Connect With Me
I try to keep up with several different platforms, so pick your favorites and stay connected with me!
Sign up for my free Ebook: Wrinkles No More, a full guide to understanding your skin, an explanation of some popular skin treatments, tips and tricks, and some good recommendations.
Follow me on my Women's Blog Talk Facebook page 
Follow me on Instagram @WomensBlogTalk
Follow me on Pinterest Women's Blog Talk Anti-Aging
Request me as a friend on Facebook, Rachel Vrabel, if you'd like to be a part of my ketogenic lifestyle group. Be sure and send me a quick PM in FB messenger if you'd like to be added so I know who you are. 🙂
Click here to meet the authors and contributors for WomensBlogTalk.com