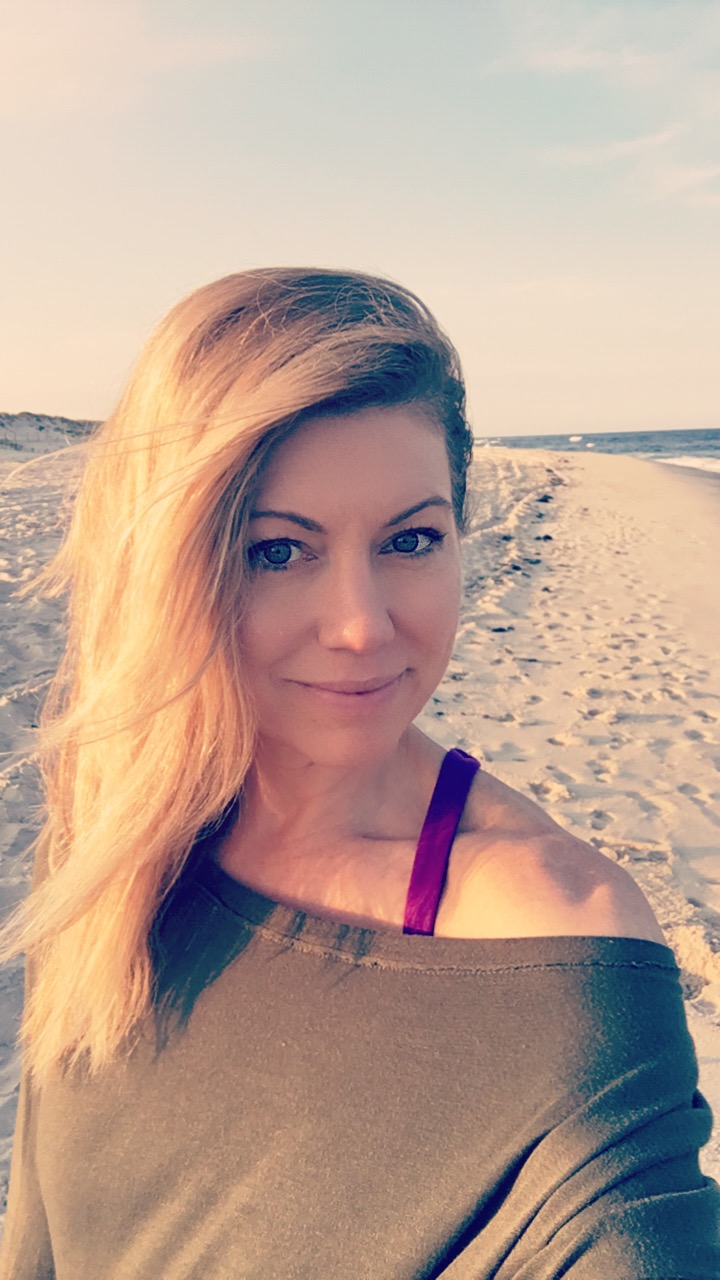 About Me
I'm Rachel….thank you for visiting! I'm in my mid 40's (but who's counting) and live in the Palm Beach area of South Florida. I'm a Florida girl born and raised!
A little about myself…I have an English degree from the University of South Florida and for 15+ years I worked in Finance as a Registered Sales Assistant.
My dream of working for myself came true in 2014 when I was married, and left my full time job to focus on my blog.
I always loved the relationship building aspect of my job and enjoyed working with customers and love that I can still do that here.
Staying youthful and healthy is a priority for me and the very reason I love to help others do the same!
About This Site
I created Women's Blog Talk in 2011 as a hobby to share my passion for anti-aging and healthy living.
My sister worked for Chanel, Mac, Dior, all the big names so I was always getting lots of free or discounted product, so I just started sharing my thoughts and writing reviews!
What's different about this site is that I personally test most of the products, along with help from a team of women who are contributing authors and testers.
Throughout the site, you'll find recommendations we feel are outstanding products in their category based on quality of ingredients, reviews, price, manufacturer, and of course – results!
All of my top recommended products I either use on a daily basis in my personal life, or I've used in the past with great results!
I invest thousands of my own money to buy products so that I can review them, and I also partner with certain companies who I feel are top notch who I'm proud to represent, however I'm never paid to do reviews.
This is how I keep this blog going and I appreciate all my customers and I'm always here to help if you need it!
About My Skin
I started paying attention to my skin in my early 20's (it's never too early to start!) and I believe that eating right, exercising, and a solid anti-aging routine including SPF are the keys to a youthful appearance.
You'll notice in some of my reviews I refer to my battle with hyper-pigmentation along my jawline and no doubt from sun damage. Those fine lines and wrinkles around my eyes are also creeping up on me!
I was told by my dermatologist that I have "vascular" skin meaning it can be very pink and irritated if I'm not careful, so I tend to gravitate towards non-irritating products with sensitive skin in mind.
I was also diagnosed with blepharitis/rosacea of the eyes a couple years ago (which I've gotten under control) so I'm very picky about gentle eye treatments (and especially avoiding toxic skincare).
My Anti-Aging Skin Care Routine
Despite being in my mid 40's, I like to think that my skin tells a different story.  My husband is 9 years my junior and thankfully no one ever believes me when I tell them my age!
A quality cleanser, exfoliator, eye treatment, anti-aging treatment, skin lightener, and weekly facial masks are my rituals and I love the routine of it all.

After years of testing whatever I could get my hands on, I've simply stopped using any products with harmful toxins and never did support animal testing.
I made the switch a couple years ago to using Beautycounter and love using their products! They are leaders in the industry with a mission of safer skincare and don't use any toxic ingredients.
Be sure and check out my Top 10 Beautycounter products and if you're ready to make the switch to safer beauty, please let me know if I can help recommend something for you.
I also love occasional professional skin treatments like microneedling so if you're considering a deeper treatment, you can read about my experience here comparing a few common nonsurgical facial treatments.
My Hobbies
Beach volleyball and sea glass hunting are my two favorite hobbies!
I cover up now with SPF shirts and hats and really don't care how I look on the beach unless I'm on vacation! I'd rather protect and look good in a strapless dress, and everyone knows tans are a thing of the past!
Collecting sea glass is a huge stress reliever, and I love nothing more than going walking by myself for miles to find shells, sea glass and treasure.
We spend time at the Jersey Shore in the summer so I have collections from both Florida and New Jersey.
It's pretty ironic that I have two hobbies that are no good for my skin, however at least both keep me in shape!
How I Stay Fit in my 40's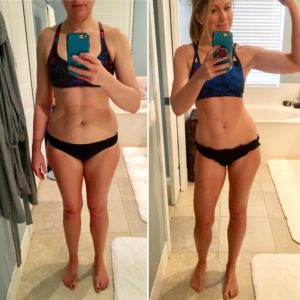 Aside from playing beach volleyball (I was a late bloomer and didn't actually pick up the sport until I was 38),  I like to do weight training and HIIT high-intensity training 2-3x per week.
I love Orange Theory Fitness which is a run, row, weights class. If you've never tried it, see if there's one in your area, it's the best workout I've ever done!
One thing that helps me stay motivated, energized and happy is drinking ketones once a day as a supplement. I also intermittent fast daily and this new lifestyle has truly been reverse aging! 
I also start my day with MCT oil in my coffee. MCT is a coconut oil extract and great for your skin and health!
Exogenous ketones have many anti-aging benefits. It helps keep my skin and eyes clear, and it helps me burn stubborn fat and stay trim!
It's not as easy in your 40's to lose weight but I've lost 17 lbs since Jan. 2017 and I've kept it off! It's a great supplement to try and has so many health benefits aside from fat loss (which is an added bonus)!
Having a younger sister with epilepsy, I've become very passionate about the Keto conversation and brain health.
Connect With Me
I try to keep up with several different platforms, so pick your favorites and stay connected with me!
How Can I Help?
If you have any questions or would like a personal recommendation contact me here and tell me about your skin or the problem or issue you're trying to treat and I'll respond personally.
A Quick Word About Skin Care "Free Trial" Scams
One thing I've become known for is writing about Skin Care "Free Trials" and revealing that these are scams. Seems the scams aren't going anywhere so I've made an effort to educate people on how to avoid these.
I've been interviewed by CBS twice (just local stations, still waiting on Oprah to call me, haha!) but it pains me every time I get an email from someone who's been scammed looking for help.
Here are my resources if you need help:
Click here to submit your review.
---
THANK YOU!
About Me
You saved me from a world of trouble with one of the millions of skin care scams that must be out there. I fully intend to follow your blog closely, especially now that I'm in my 30's and need to take better care of my skin!

---
About Me
I love your site and thank you so much for posting scans and their phone numbers It help me get back some money

---