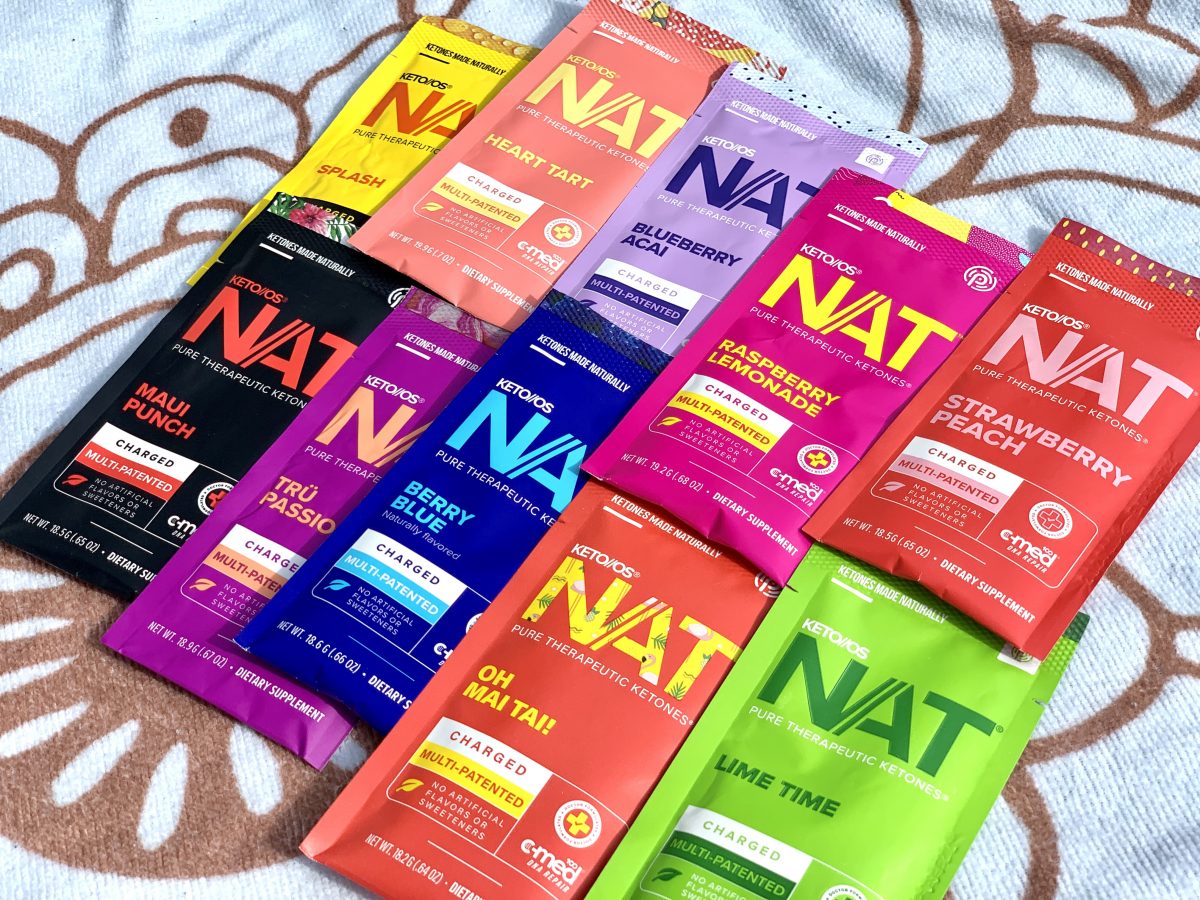 Keto OS Samples For Sale – New Pruvit Flavors!
Welcome to my Pruvit Keto OS Samples Page
Hi! If you're looking for the best variety of Pruvit Keto OS samples in all the newest formulas and flavors, you've come to the right place! I've been at this since 2015!
Scroll down until you see my available packages, and use the PayPal Buy now button to check out!
I'm Rachel Vrabel and you can find me on Instagram @womensblogtalk.
I am always fully stocked and ready to ship Pruvit Keto samples within 24 hours.
I'm very passionate about the ketones conversation, and helping people brings me joy!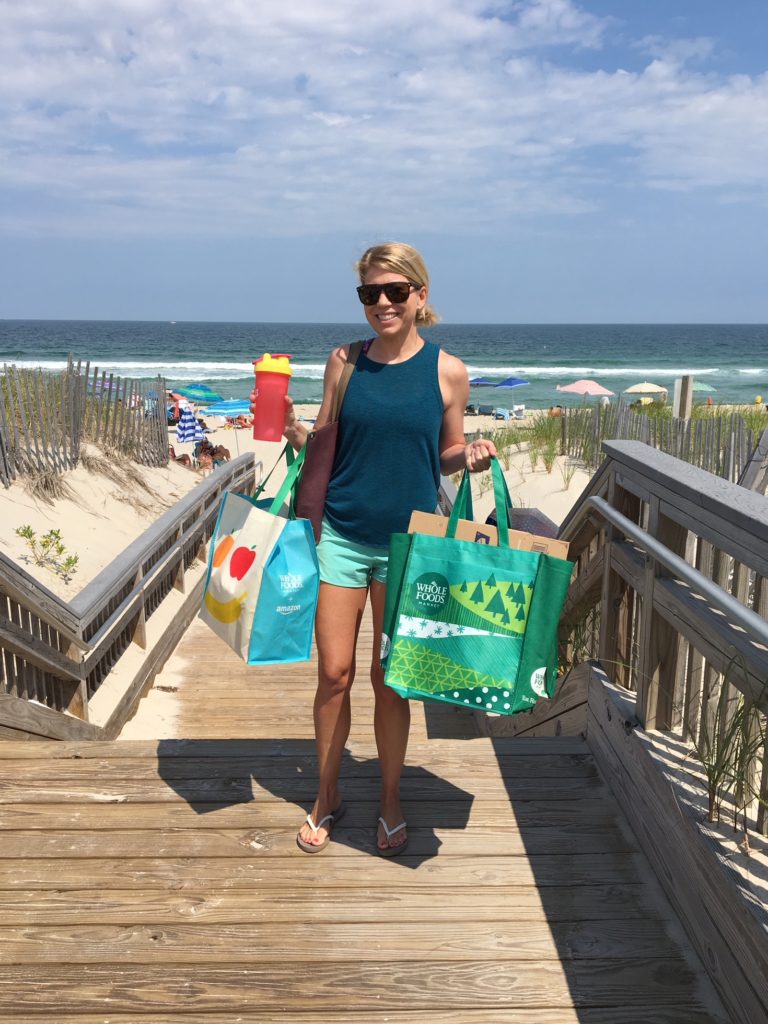 Shipping: Once you add to PayPal cart, you can either choose Priority (2-3 day shipping for $8.99), or Economy (5-7 days for $5.99). These prices are for U.S. customers.
I ship within 24 hours M-F to the U.S., Canada, Australia, and the UK. There is a $20 shipping fee for international.
Once you order, you'll receive tracking from Paypal and an email from me with full directions and resources, along with an invite to a private Facebook group.
Shoot me an email if you have any problems checking out, and I'll be happy to email you an invoice. 
I've been with Pruvit since 2015 as in independent Pruvit promoter and I'm also a Certified Keto Reboot Coach. I get my product FRESH each month directly from Pruvit.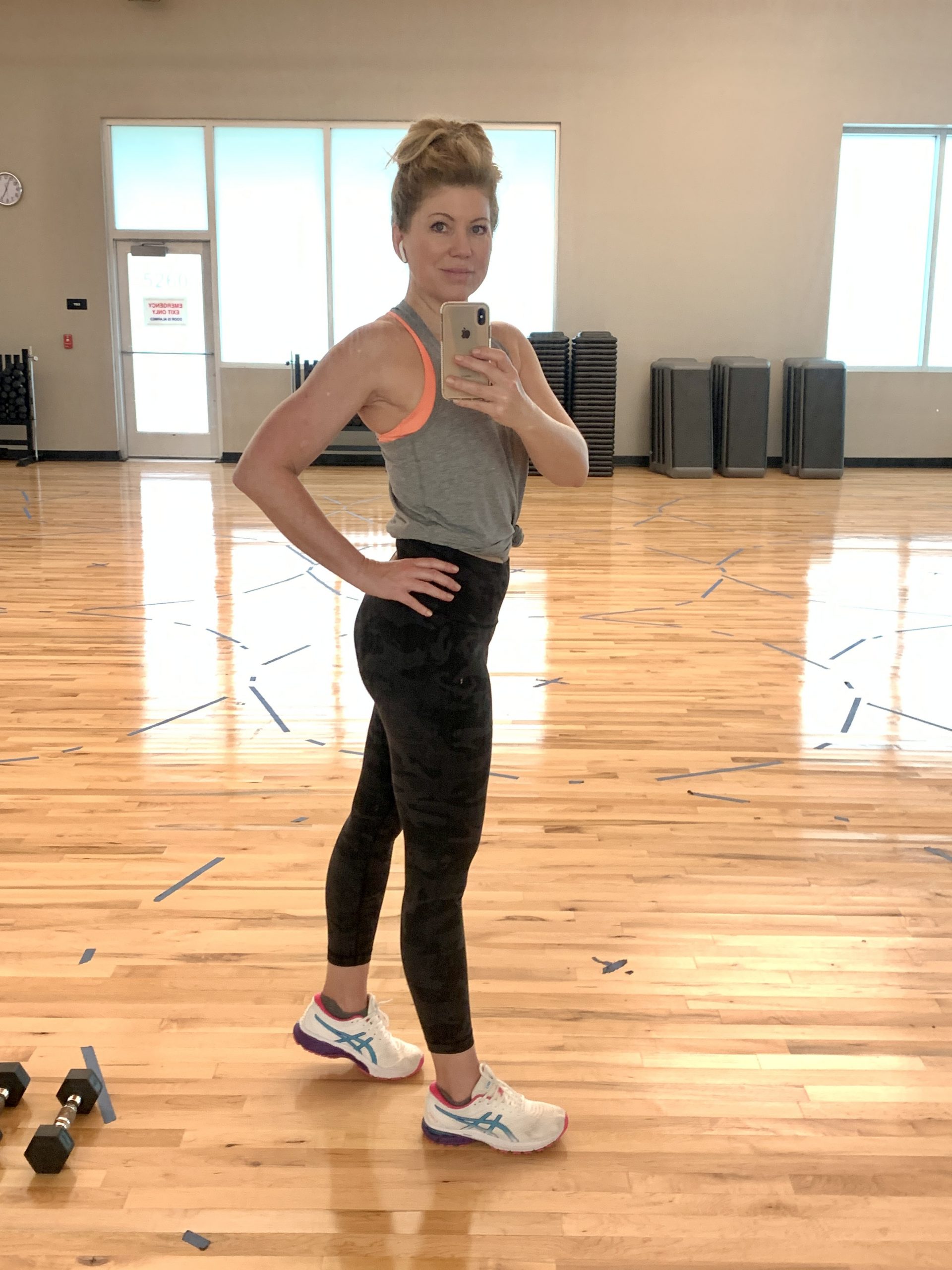 Benefits of Drinking Ketones

fat loss
energy
focus
suppressed appetite
better mood
better sleep
clearer skin
muscle preservation
Be sure and check out my Pruvit review here to read about my personal experience drinking ketones, see my results, and to understand how they work.
I've had some awesome results drinking ketones daily – they improve my life by giving me energy, more focus, improving my mood, suppressing my appetite, cravings, and preserving muscle while helping to burn fat!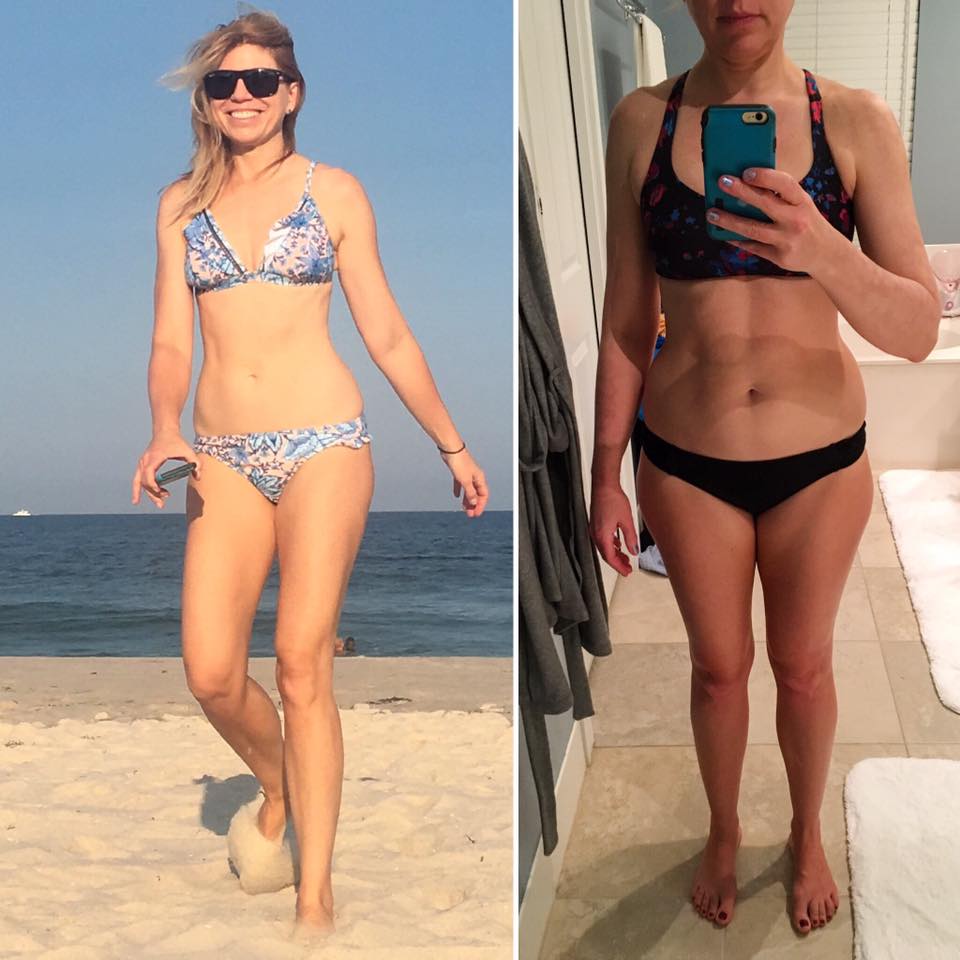 *SPECIAL ON SAMPLES*
~USE PAYPAL DROP-DOWN MENU BELOW EACH ITEM AND ADD TO CART~
My prices are 30% off retail so you can try before you buy!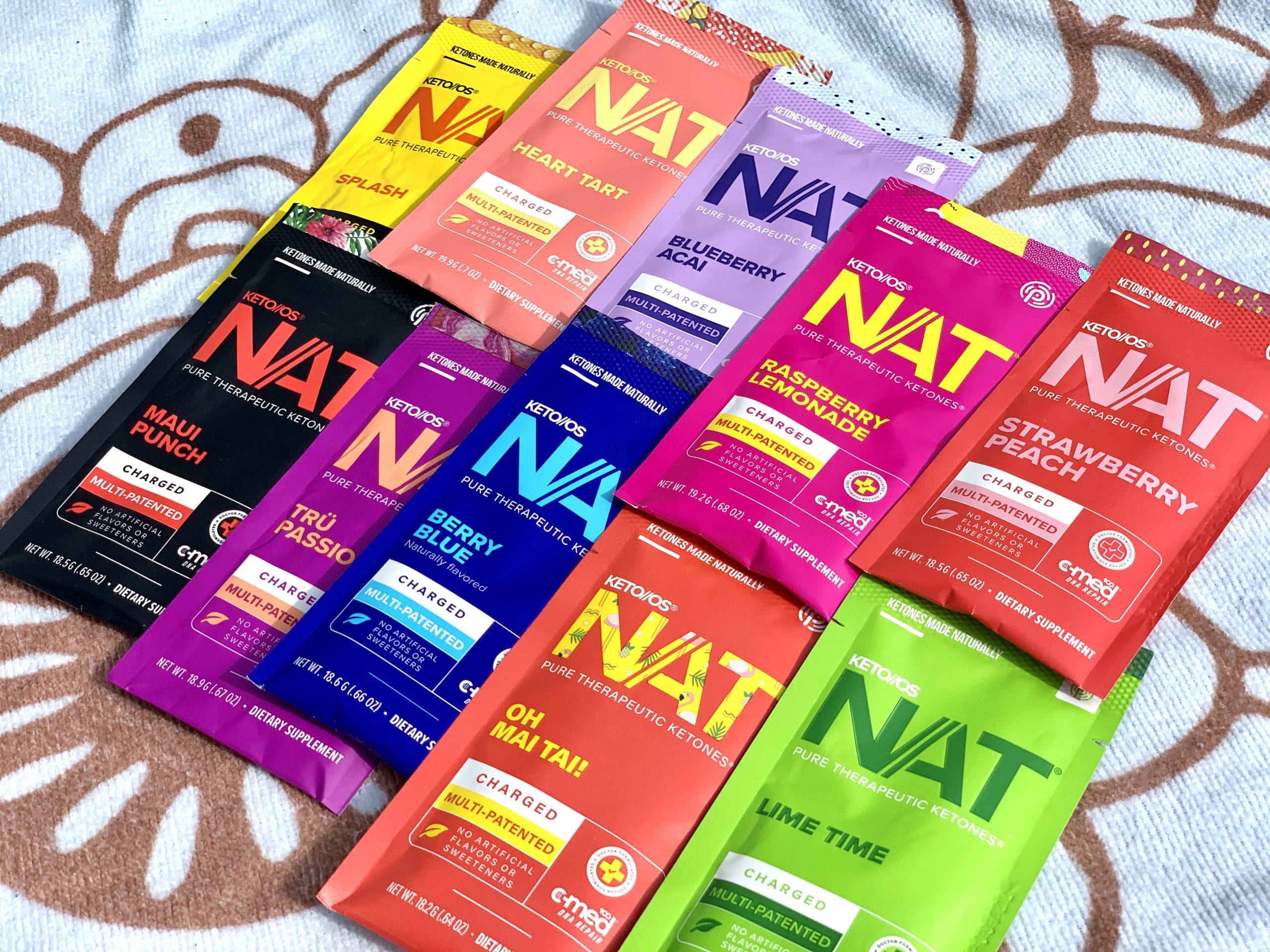 Taste the Rainbow!
If you're not sure where to start and want a nice variety pack to sample many great flavors, my 10 PACK RAINBOW is for you!
This 10 PACK RAINBOW is a ALL CHARGED (with caffeine), in a variety of 10 different flavors!
5 Pack Rainbow  – $29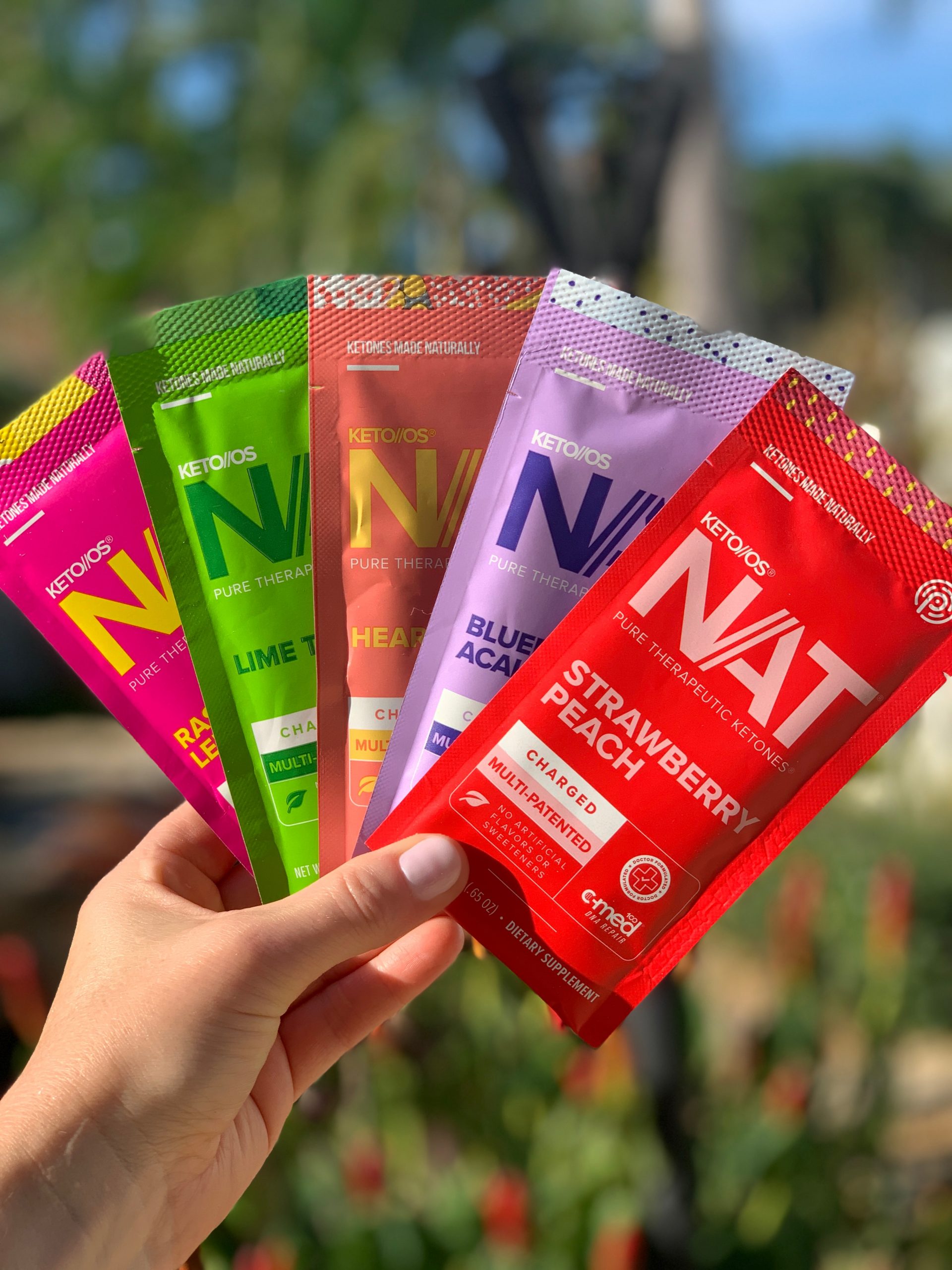 Want to just get your big toe in the water? Try 5 of Pruvit's most popular Keto NAT charged flavors!
Ultimate Rainbow 23 Pack – $99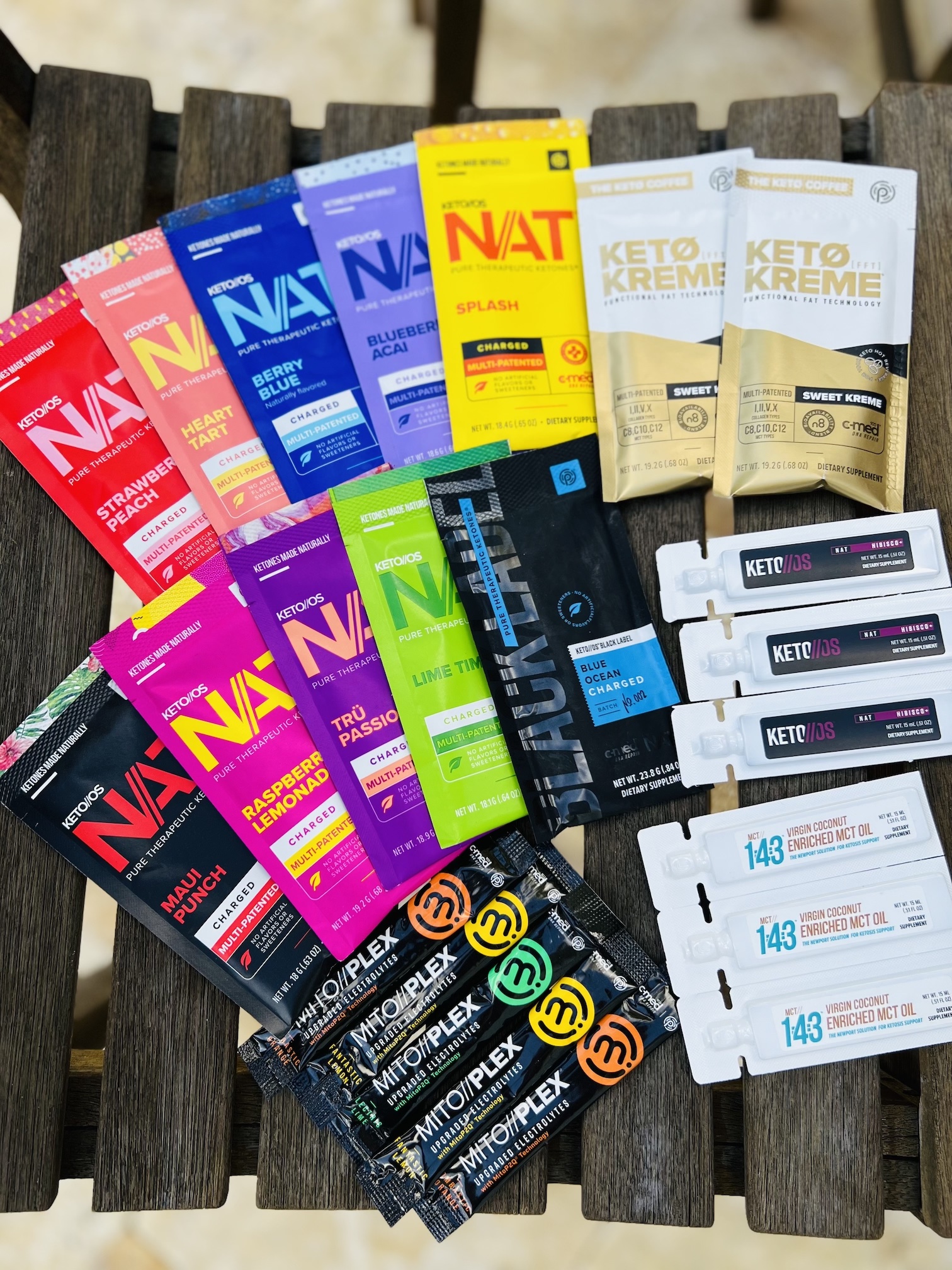 If you're serious about your keto journey, and you're interested in not only Keto NAT, but in all of the wonderful support products Pruvit has to offer – the Ultimate Rainbow is for you!
I use ALL of these products depending on the day/time and can't imagine staying strict in my overall keto journey without them.
Here's what I use them for:
Keto NAT: all day energy, appetite suppression, raise ketone levels if I'm off track with diet. Using Keto NAT when you're getting started on Keto helps a ton! If you'd like me to mix in a couple of decafs for you, just let me know.  Otherwise all the Keto NAT's will be CHARGED!
Keto Kreme: mix with either hot coffee, iced coffee on the go, or pancakes! (Oh yes, I mix with eggs and cream cheese and fry up in butter!) These are decaf.
MCT: I either add a TBLS to coffee, or mix in with my whey protein shake/coffee as my pre workout shake.
Mitoplex Electrolytes: If you're not supplementing with electrolytes on Keto, you're doing it wrong! It's THE most important thing to keep you from getting keto flu symptoms. I just mix with about 8 oz water and drink at LEAST once a day. These are decaf.
5 Pack Keto Kreme – $16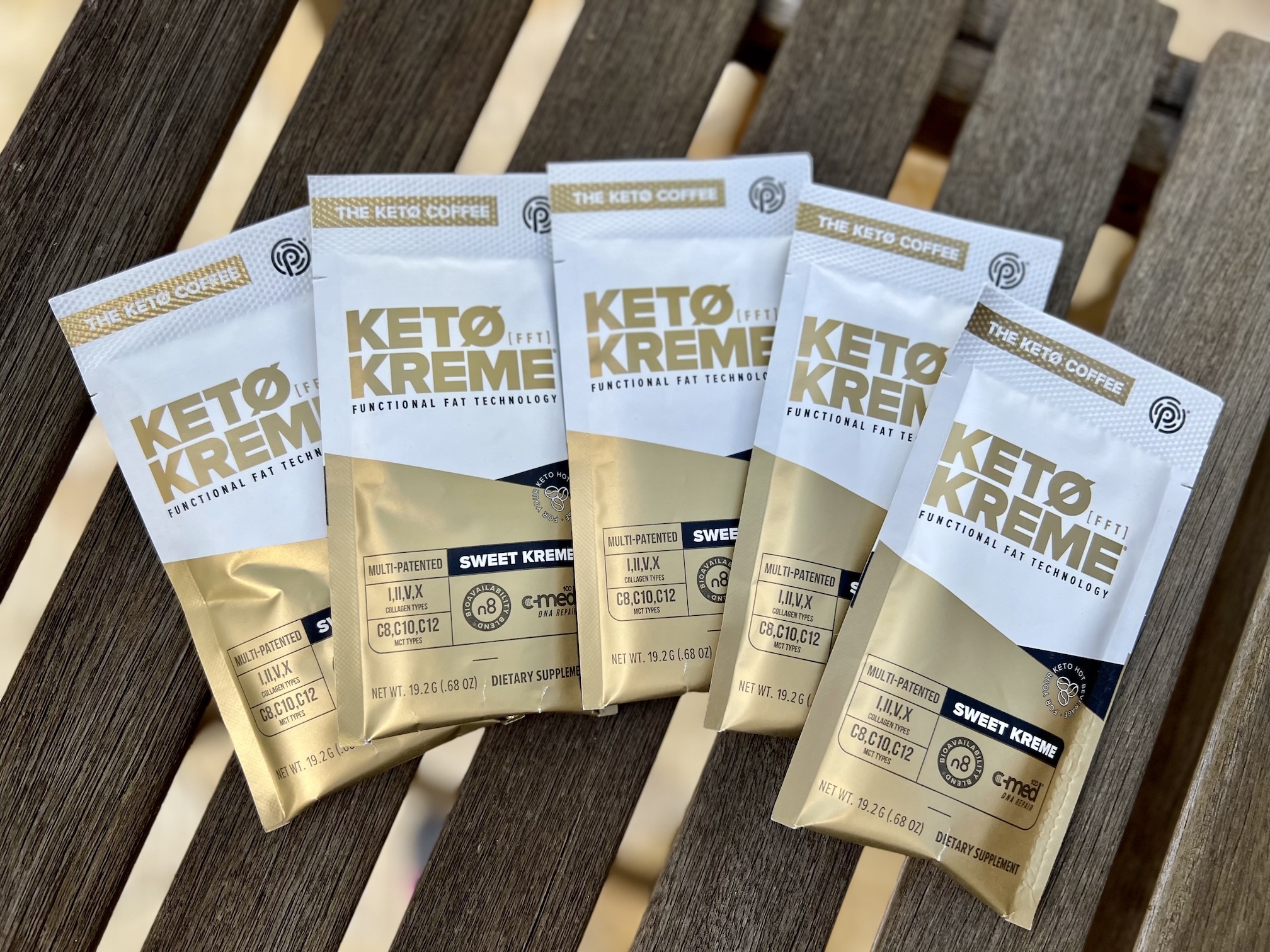 If you're like me, I like options! I LOVE both the Keto Kreme and MCT and use both depending on what I'm making! I always throw a little MCT in my morning coffee. And typically if I'm making an iced coffee to go, I'll mix up the Keto Kreme in a blender with coffee and ice and scoot out the door! I can't say enough how these fats help me stay on track with my keto diet!
3Pack Mitoplex Electrolytes – $6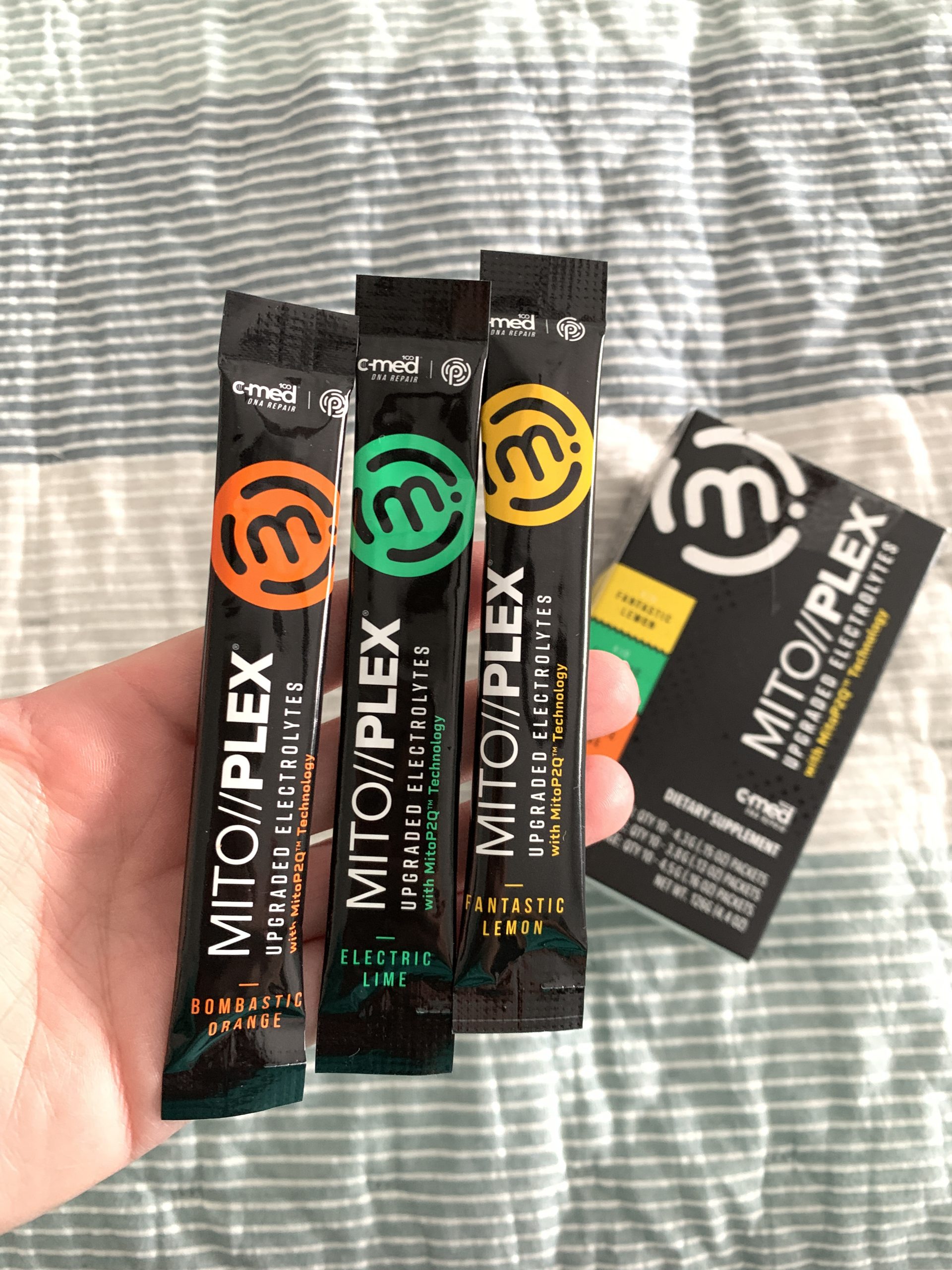 Click here to submit your review.
---
Fast delivery, great service
Keto OS Samples For Sale – New Pruvit Flavors!
Rachel was very helpful when choosing samples, I wasn't sure what to get. Her email with directions was very professional and helpful. She's always available via email or through IG. I really like the taste of most flavors!

---
Absolutely love Pruvit & Rachel!!
Keto OS Samples For Sale – New Pruvit Flavors!
First let me say that Rachel has made all the difference. SHE is the reason I think I love th e products, because she's so knowledgeable, so sweet, and loves the product enough that her sales aren't just about money. Pruvit has worked wonders in my Keto journey and I love all the flavors. Definitely a must!

---
Love it!!!
Keto OS Samples For Sale – New Pruvit Flavors!
Great customer service!!! Quick email response! Very helpful with tips for using the products!!! Can't wait to see my results after 30 days!! Thank you!!!!!

---
REFRESHING
Keto OS Samples For Sale – New Pruvit Flavors!
I was very skeptical when I first decided to order the product, but Rachel basically held my hand every step of the way...She kept on top of the shipping, informed me where my pkg was...Any question she responded immediately. She made me feel like it was all about...Her services were very unusual to me but REFRESHING...I will definitely deal with her again and recommend her to anyone who asks...Very impressive first time experience..

---
Guam even!!
Keto OS Samples For Sale – New Pruvit Flavors!
As a military spouse, that lives in a US territory, I am so appreciative of this site and their willingness to serve. Quickest possible service, response and shipping. 100% recommendation of utilizing and have done repeatedly.



---
Love my experience!
Keto OS Samples For Sale – New Pruvit Flavors!
Rachel was so imformative and ready to help. I had many questions and she answered them all. I loved my experience with ordering from her.



---
Excellent Experience!
Keto OS Samples For Sale – New Pruvit Flavors!
doing business with Rachel has been a pleasure. She is very responsive to emails and sends orders out quickly! When starting this journey she is very accommodating about putting together packages of different flavors and products so you can try different things and learn what you like before placing a larger order. Rachel also has been great about sending written material about different products and relaying creative ways she has used them. I know many people sell the Pruvit line of products, but I really liked Rachel's professional, thoughtful, kind and supportive style. I felt like her full attention was on me! Here's to a healthy 2020! Thanks, Rachel!

---
Great service
Keto OS Samples For Sale – New Pruvit Flavors!
I wanted to try the new flavors before committing to something I didn't know if I would like. Rachel sent me the 10 day variety and I got exactly what was expected. She is on top of questions and gets right back to you. She is very caring and it's clear she enjoys helping people. I would recommend getting started with Rachel! Also shipping was fast! I ordered in the morning and she shipped the same day.

---
Recommend Rachel!
Keto OS Samples For Sale – New Pruvit Flavors!
The sample pack worked very well & will be ordering more!!! Rachel was very nice and helpful & recommend the products -- they worked for me!



---
keto drink mixes
Keto OS Samples For Sale – New Pruvit Flavors!
I received my sample pack very quickly. I tried the orange dream first, half a pack. It really tasted good. I felt good, had more energy, and my Arthritis pain was not as bad. I haven't tried all of my samples yet, so I can't comment on them, but I don't have any complaints with this product. Rachael is very supportive with any questions or concerns.

---
User Questions and Answers
User Questions and Answers
---
Q: will one box of drinks be enough on a monthly basis? -madeline
A:
Hi Madeline, a box of 30 would be enough for once per day, but most people either get two boxes (a couple different flavors) or a box of ketones plus the fat supplement - the Keto Kreme which you can mix with coffee or tea. I think you emailed me so hopefully this helps! Thanks, Rachel
Was this question helpful to you?
4 out of 4 people found this question helpful.
---
Q: I want to know if I can take it now tht im 50. I want to loose 25 pounds adn have tried evrything. is it safe to drink, -mylene
A:
Hi Mylene, yes ketones are very safe. Our body naturally goes into ketosis and our liver makes ketones. Being in ketosis is our native state.  Pruvit's Keto OS is safe for pregnant and nursing mothers, even kids (the decaf). It's a fantastic supplement and so many other health benefits aside from fat loss/weight loss. You're going to feel energized and have a spring in your step! Give it a try. You can email me directly at

[email protected]

if you have any more questions or would like to chat. Otherwise, visit my Pruvit website and order some - you won't regret it! I've been drinking them daily for over a year (I'm 45). Best supplement I've ever been on and the only one I've ever committed to. Good luck! Rachel
Was this question helpful to you?
4 out of 5 people found this question helpful.
---
Q: I ordered the reboot last Friday and I just want to make sure this is legit site because only receipt I have gotten is from paypal but it doesn't give me expected ship date or any other information about what I purchased, can you check on this for me -Rhonda
A:
Hi Rhonda! yes I got your order, I actually have it all packaged up and ready to go, my reboots arrive tomorrow and I'm shipping on the 11th! I'll send you a private email, thanks for reaching out. ~Rachel
Was this question helpful to you?
2 out of 2 people found this question helpful.
---
Q: I'm seeing good results from one Keto Max per day, but I see two is the optimal dose. If I'm losing weight do I still need two? My appetite is not nearly what it used to be but I feel much better while it's in my system so I'm wondering if I can drink another half pack in the afternoon and see increased benefit? Thank you. -Kristine
A:
Hi Kristine, thanks for your question! Some people do very well on one a day, while others can surely benefit from two a day so they remain in ketosis longer. But if you're happy with the results you're seeing from one a day, it's fine to just drink one. You probably would see a faster rate of fat loss and just feel better all around with increased energy and mood from two, but it's really up to you. Maybe play around with two a day and see how you feel! Thanks, Rachel
Was this question helpful to you?
2 out of 2 people found this question helpful.
---
Q: If you are in ketosis according to the strips, does it matter how "far into ketosis"? Is it more effective to be in greater scale of ketosis or no ? As in more work to make your strip darker -mean more into ketosis -mean you will lose weight faster ? -Crystal
A:
Hi Crystal, a blood test is far more accurate than the urine strips, but I think it does matter. The higher level of ketones you have in your blood the more efficient you'll be at burning fat. If you're barely tracing on a urine strip, you could increase your fats, lower your carbs and try to get those ketone levels up so you'll burn more. With the urine strips, a lot depends on how hydrated you are as well. If you're in ketosis but you're dehydrated, your ketone concentration will be higher so it'll be darker. I would go more by how your results are going and adjust. Are you drinking ketones now? you can email me privately if you'd like to chat more

[email protected]

Thanks! Rachel
Was this question helpful to you?
1 out of 1 people found this question helpful.
---