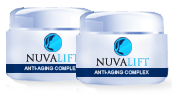 NuvaLift and Puravol Review – Buyer Beware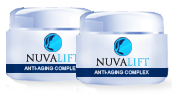 If you're considering accepting the free trial for the NuvaLift and Puravol Anti-Aging cream combo, please read this review first! It never ceases to amaze me how many short-term (12-14 day) "free trial" offers I come across these days.
Many of them use Dr. Oz in their deceptive marketing campaigns to promote their products and mislead consumers into thinking he actually recommends these creams.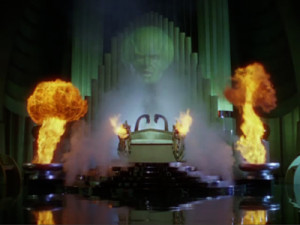 If you really take a close look at the verbiage used in these ads, the identical story lines, pictures and quotes, the typos, you'll quickly see through these fallacies.
You'll soon be wondering if it isn't the Great and Powerful Oz coming up with these schemes!
Please, before you enter your credit card information for a free trial, read this review and always ALWAYS READ THE FINE PRINT at the bottom of your screen when you're ordering something online.
NuvaLift and Puravol Wrinkle Cream Combo – How the Scams Suck you In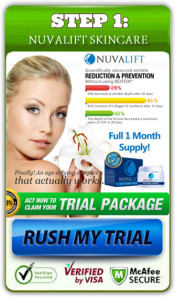 The latest wrinkle cream scam that I need to warn you about is the combination offer of Nuva Lift and Puravol.
I'd be willing to bet that the same companies which offer free trials of  Avonlea and Pristine and Bellalabs and LaCreme are now offering NuvaLift and Puravol, and you should read those reviews to educate yourself as these scams are running rampant.
These "miracle" and "revolutionary" anti-aging creams are being promoted as a combination short-term free trial offer with only a 12 day trial period! 12 days is hardly enough time to allow for shipping, much less enough time to try the product to see if you like it.
It's no surprise why so many unsuspecting people are stumbling upon these ads and getting sucked in. If you're legitimately searching for a good anti-aging cream, where do you go?
Most likely Google, and if you Google "Dr. Oz Wrinkle Cream" there is usually a paid ad at the very top, and many convoluted websites, with headlines that say something like "DrOz #1 Anti Aging Trick" but it doesn't lead you to Dr. Oz's official website.
It does, however, quickly lead you to a very crafty and deceptive sales page offering you free trials of "NuvaLift and Puravol," or "NuvaLift and Idolize," or "NuvaLift and Pelevoni."
NuvaLift and Puravol Negative Reports – Want Proof of this Rip Off?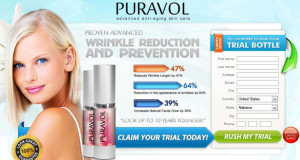 These scams are all identical in nature, offering you free trials of the products, and telling you that you need BOTH creams for results.
Let's take a quick look at NuvaLift as an example to see how this company is rated and what consumers have to say about them. Ladies, I don't make this stuff up!
The Better Business Bureau, or BBB, has had 79 customer complaints just in the past twelve months regarding advertising issues, billing collection issues, guarantee issues, etc.
Nuvalift has an "F" rating with the BBB which is no surprise. I copied and pasted this from the BBB website and you can click through on the links to see more details:

This Business is not BBB accredited
NuvaLift
Phone: (877) 759-7349 Fax: (619) 330-2917 9187 Clairemont Mesa Blvd #6-748, San Diego, CA 92123 [email protected] 
 NuvaLift and Puravol Complaints on Scambook and Ripoff Report
NuvaLift and Puravol also currently have $3,462.24 in unresolved reported damages on the NuvaLift Scambook Reports website alone, with 36 consumer complaints totaling up to that disputed amount.
In other words, these are current customers who have been sucked into the short term free trials who had no idea that they would be billed over $200 per month for both of these creams in an auto-rebill, auto-ship program.
Most of the time consumers don't even realize they're being charged monthly until they start racking up credit card debt and wondering where it's coming from.
Another website with customer complaints on NuvaLift and Puravol is the NuvaLift Ripoff Report, with a multitude of the same type of complaints, i.e. people not realizing what they were agreeing to in the fine print, thinking it was in fact a free trial.
NuvaLift and Puravol – The Fine Print
Today I went to one of the actual websites of the NuvaLift and Puravol offers (there are many), entered a fake name and address, phone # and email address, so that I could get to the final order page to see the fine print with my own eyes.
Here's what you will find at the bottom of your screen when you order these trials, I literally copied and pasted from the actual website offers of NuvaLift and Puravol. The fine print is what most consumers don't even notice!
Puravol's Fine Print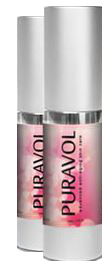 Initially, just pay $4.95 (USD) for S&H today to fully evaluate Puravol Skin Care for 12 days.  If you like Puravol Skin Care, simply keep the product.  Once your trial has ended (12 days from today) you will be billed $99.15 for the product. Then on day 30 and every 30 days thereafter you will continue in the monthly program for $99.15.  You can cancel any time by calling 1-800-481-2609.
 NuvaLift's Fine Print
You must pay a shipping and handling fee of $4.95 for us to send you a 30 day trial supply of NuvaLift. We ship the product the day after you place your order (except that orders placed Saturday-Sunday will be shipped the following Monday). We allow up to 5 days for you to receive the trial supply. Thus, in order for you to have 10 days to try the product, we consider the end date for your trial period to be 15 days after you place your order, which is 10 days plus 5 days for processing and transit. If after your 14 Day Trial Period you wish to continue to receive NuvaLift, simply do nothing, and in approximately 30 days and continuing every 30 days thereafter (a Recurring Order), you'll be shipped out a fresh new 30 day supply of NuvaLift for the low VIP price of $84.87 per bottle with FREE shipping. For your convenience, we will bill the credit card you provided us for your initial order. To cancel automatic delivery and billing, call us at 1-877-759-7349 or email us at [email protected] any time. Please read our terms and conditions for more details.
NuvaLift and Puravol Conclusion
NuvaLift and Puravol are anti-aging creams with boastful claims that you can reduce wrinkle depth by 29%, increase collagen systhesis by 81% in 15 days, and have a 32% reduction in the depth of furrow in 28 days.
Nuvalift and Puravol are are sold as a combination, short-term free-trial offer that give you 12-15 days, from the day you order the product, to receive it and try it to decide whether or not you like it.
If you don't cancel within the trial period, you will be billed monthly in an auto-ship, auto-rebill program (over $200).
After reading this review, there should be no doubt in your mind that I DO NOT recommend NuvaLift and Puravol, nor do I recommend NuvaLift and Idolize, or NuvaLift and Pelevoni.
I don't approve of deceptive marketing campaigns that flat out lie in their ads to say that these are Dr. Oz recommended creams.
Recommendation
Don't accept free trials of this nature, it's always better to buy a cream outright that has a money back guarantee.
My top cream Kollagen Intensiv is very effective, I've used it for over 4 years with great results! It's worth a look.
Have you used NuvaLift or Puravol? Leave your reviews below!
How Women Found This Review:
and puravol, and nuvalift, and puravol reviews, and nuvalift reviews, and nuvalift and puravol, and puravol and raviderm
Click here to submit your review.
---
None
NuvaLift and Puravol Review – Buyer Beware
Actually not even a one. DON"T fall for the trial, Iv'e seen other complaints as well. It is a total rip-off/scam and the eye cream is watered down. They will charge you're your bank close to 200.00, rip off scam....BEWARE

---
Nuvalift SCAM
NuvaLift and Puravol Review – Buyer Beware
I to ordered a free sample and paid for shipping and handling on my credit card. I found a charge for $99.95 on my statement 15 days after I ordered the free sample. Of course you could cancel the auto-order they sign you up for up to 14 days after you placed the order. The number I reached them on was 844-308-1879 however they would not remove the charge from my credit card. They offered to discount the product I didn'the order 75%.I turned them down and said I would work through my credit card company.

---
SCAM
NuvaLift and Puravol Review – Buyer Beware
I ordered the trial, if I liked it I would continue, however the very NEXT day after receiving my trial, I received another bottle and my debit card was hit for 84 bucks... What the heck, I didn't even get to try it! I don't care now if this was the best product ever, their ethics are at the very least questionable and to me unethical.

---
Nuvalift SCAM
NuvaLift and Puravol Review – Buyer Beware
I would NEVER recommend a product that has to TRICK the consumers to PAY for a FREE trial ultimately billing in less days than the product could possibly be effective. And by the way it SUCKS - drys the crap out of your skin. I looked WORSE after 5 days use and stopped. I could have sworn their website said no auto rebill as I've been here before. You have to DRILL down to find the fine print. SCAMMING at it's worst. Never will I ever buy a beauty product on line due to this horrible experience. I have to rate this a "1" so the review will post, but it's a NEGATIVE 10. That's -10 AWFUL! I hope I haven't damaged my skin permanently.

---
Nouvalift
NuvaLift and Puravol Review – Buyer Beware
This product is truly a scam, they tell you all You have to do is pay shipping then in 14 days from the date of your order you are wammied with a $200 charge. This product is not sponsored by Dr. Oz as they say. Please beware....many reports to the BBB have been filed also, hoping they will be out of business soon, as to not lure other customers like us. I was only allowed a 50% refund, still not right.

---
NuvaLift and Puravol Review – Buyer Beware
Nuvalift are thieves, charging my account after canceling 10 days after receiving trial offer. The product was damaging to my skin. DO NOT BUY THEIR PRODUCT.

---
0.0
NuvaLift and Puravol Review – Buyer Beware
Buyer bewareI was charged $99.95and $89.95 on my debit card this is the biggest scam out there I was told that they could not reverse my account because it is iron clad I told them I would return the product since I did not use it after reading the reviews but they would not give me a refund I cancelled everything and made sure they sent me an e-mail so I have proof.Dr Oz is so full of s__ _t he should be ashamed of his self I never believed him he is just a money hungry person and he doesn't care how he who he hurts what a DISAPPOINTMENT he is and this company

---
Nuvalift
NuvaLift and Puravol Review – Buyer Beware
Got charged 99.95 on my card.I usually don't fall for this. They are really good at tricking you. Buyer beware!

---
Great product, horrible cust svce and fees
NuvaLift and Puravol Review – Buyer Beware
I was among the ones who fell victim to not reading the fine print. I ordered the product thinking, "if I don't like it I'll send it back within 30 days." Then I saw the charge on my card. The creams come in separate packages, in unmarked padded envelopes with no invoice or contact information inside...VERY SHADY! It took a couple days for me to put the two together that this was the cream I ordered. I did not see the stipulation of $99 and $89 charges if the product was not returned w/in 14 days. When I called the number on my credit card statement and disputed the issue I was greeted with MUCH resistance. I was told that the product was in fact NOT returnable and I could not have a refund. I had not used the Novalift, only the Puravol. I requested to be transferred to a supervisor who tried to negotiate a partial refund, thereby leading to a smaller charge for the product. I DID NOT SETTLE. After a long time of threatening a call to the Better Business Bureau and insisting that the company is practicing under false pretenses, I received a refund. I was not told to send back the product.
Now, under protest, I did not use the Novalift for some time. I did continue use of the Puravol. I noticed almost immediate results (not $99 results, but results, nonetheless). Then I finally opened the Novalift. It reminds me of glue in elementary school, or paper mache (and also provides results).
After all this, I have decided that the products do deliver results. Sadly, not results that render the cost to be worthwhile. I will continue my search for the "best tightening serum for the money." I am 36 years old and a single mother (for 9 years of a 9 year old), a full time nurse, and student. I have few fine lines but three deep wrinkles (between the eyes and above the brow). This product works, but is NOT worth what the company charges for it.

---
Good and Bad
NuvaLift and Puravol Review – Buyer Beware
As I was saying...
My upper nose, the lines from my nose to my mouth look great and under my eyes is shocking!! I had the darkest lines and puffiness from rubbing my eyes from serious allergies. They are not gone but they are much improved.
I have to agree with BEWARE in regard to their financial practices. IF you decide to try this order on a weekday and cancel it as soon as it arrives!!! You will be billed for this free trial if you don't!!! You will be billed $99 for Puravol and $89 for Nuralift that's for the trial if you don't cancel!!! Like I said cancel right away! Then you can try it at your leisure and see if either work for you. I personally, look in the mirror and smile not look away anymore. I look more than 10 years younger!!! So, proceed with caution. There are many products out there and I'd be very careful. So, those are my results. I love it but won't spend that kind of money each month. We'll see just how long it lasts after I stop using it.

---
User Questions and Answers
User Questions and Answers
---
Q: Ordered a trial and after reading several reviews am attempting to cancel order same day, I cannot find a # for them. -Lisa
A:
Lisa, the phone number for Nuvalift is (877) 759-7349. Good luck. Rachel
Was this question helpful to you?
12 out of 15 people found this question helpful.
---
Q: Why buyer beware? I just recieved a shipment no invoice nothing?Do i need to know somthing before i open it? -Deaneen
A:
Deaneen, read the review you posted on and you'll know why...Nuvalift is a short term free trial scam, they'll bill you $100 on the 12th day (day 1 is the day you ordered) and keep sending and billing every 30 days. Hard to cancel, if you can get through. Rachel
Was this question helpful to you?
4 out of 4 people found this question helpful.
---
Q: Is there anyway to get my money back from Puravol? -Sharin
A:
Sharin, probably not but you can try calling them and see if they'll offer you a partial refund if you return the product. I've never seen them refund 100% but sometimes they'll do 50%...it's worth a try. Rachel-WomensBlogTalk.com
Was this question helpful to you?
3 out of 4 people found this question helpful.
---
Q: Give me a phone number to reach your damm company and do not send me any more of your product -Margaret
A:
Did you even read the blog post you left this question on? Or perhaps even the title?
Was this question helpful to you?
1 out of 1 people found this question helpful.
---
Q: Does anyone EVER get rid of these D__ crooks? I couldn't believe even the information on the bottle is a fake. If anyone had any contact information please share it. They evidently have nothiung positive to offer the world -Dee
Was this question helpful to you?

---