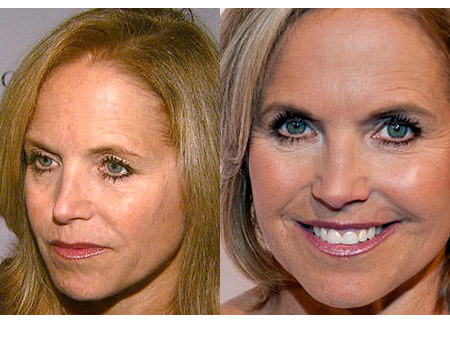 Avonlea Anti Aging Cream and Pristine Wrinkle Serum Review – Another Scam?
The Truth Behind this Combo Offer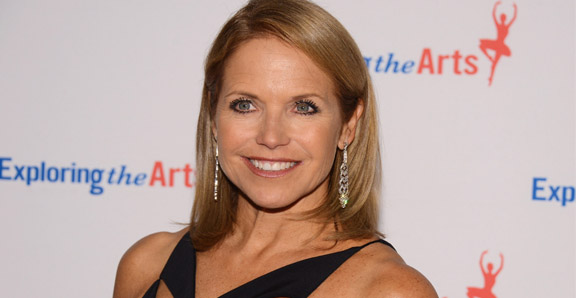 I literally just posted a review yesterday on Bellalabs and LaCreme Combo – Ellen Degeneres and Dr. Oz Wrinkle Cream Scam and saw an ad this morning for the Avonlea Anti Aging Cream and Pristine Wrinkle Cream Serum Combo, and I could immediately spot that this was another wrinkle cream scam.
The only difference between these ads is instead of plastering fake news reports with Ellen Degeneres' face, these ads use pictures of Katie Couric with the same misleading slogans such as "Katie's Backstage Skin Care Secret – Her Anti-Aging Trick Finally Exposed" and "Shhhh Don't Tell Covergirl." They also use the same women in their before and after pics quoting the Dr. Oz show.
The ads use the same exact story line that goes something like this: "One night Kristen made an accidental discovery that would revolutionize the whole skin care industry, she combined them and it removed 90% of her wrinkles." They suggest that by combining these two creams it will bring miraculous and overnight results.
These misleading ads quickly lead you to a combo skin care offer for short-term free trial (14 days) of Avonlea Anti Aging Cream and Pristine Wrinkle Serum which is very difficult, if not impossible, to cancel if you don't like the product.

Pristine Wrinkle Serum is now also being offered under the name Pristine Derma Care.
Does Katie Couric Really Use Avonlea Anti Aging Cream and Pristine Wrinkle Serum?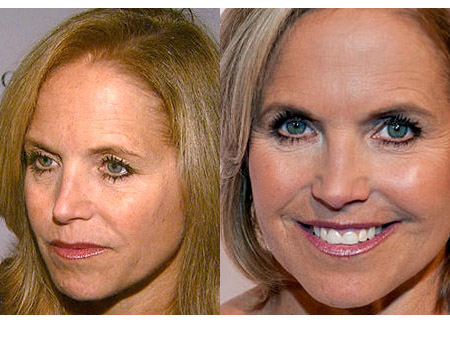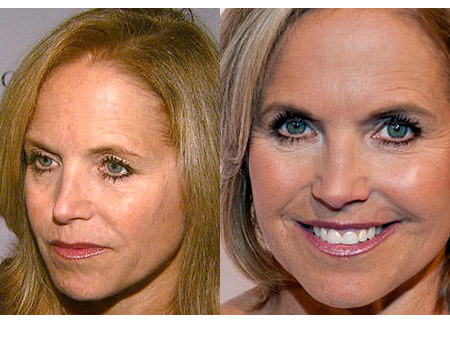 Highly doubtful, but they sure do a good job of creating deceptive ads to make you think that she does! If you haven't seen the pictures, I'll give you a sample here with some of the quotes they're using.
Katie does in fact have a contract with Cover Girl, but she is definitely not promoting this wrinkle cream combo in real life – it's just a ploy using deceptive marketing tactics to keep you on the page.
And as far as Dr. Oz, he may have talked about certain anti-aging ingredients in a general sense, but he does not promote these two products and I couldn't find anything on his website to support that he does.
Let's Take a Closer Look at Avonlea and Pristine
Avonlea Anti Aging Cream – The first thing I noticed on Avonlea's website was that it looks exactly the same as the Bellalab and LeCreme websites and make the same claims:
84% Decrease in Fine Lines and Wrinkles, 95% Increase in Collagen Production, and a 73% Decrease in Appearance of Dark Circles.
They do not provide a list of ingredients, they only reference their "advanced formula." I don't know about you, but I'd like to know what I'm putting on my face that I'm paying $100's of dollars for.
Avoiding full disclosure is a good way to hide a cheap, ineffective ingredients list. We like to see companies who use clinical trials and back those up with links.
The second thing I noticed were all the typos: "9 out of 10 dermatologists recommend anti aging produts." And here's another: "In a recent study covering the affects of key skin care incregients…."
Now I don't normally make it my business to point out everyone's typo's, however, it's a trend amongst these wrinkle creams scams (and many scams for that matter), so I thought it was worth pointing out.
Many of these companies set up shop in Panama, Venezuela and other countries without extradition laws and they run their scams, setting them up quickly and haphazardly, until the negative publicity (reviews such as this one) become apparent and then they switch the packaging, the name of the product and another cycle begins.
Pristine Wrinkle Serum – Pristine's website also has lofty anti-aging claims such as they have "found the fountain of youth in a bottle." They also have a few intriguing before and after pics with a disclaimer in fine print at the bottom that reads:
"The results described in the customer testimonials and depicted in the simulated imagery are not typical." Sort of deflates the purpose don't you think? This is why I recommend products which have undergone actual clinical trials.

Pristine does briefly mention that its anti-aging ingredients include peptides which help eliminate wrinkles, promote collagen production and plump and firm the skin, which it very well may do, but they don't tell you which peptides, and is the high price worth it?
Pristine Wrinkle Serum also now has offers under the name of "Pristine Derma Care" with a companion product being offered called "Vitalita Derma." They've probably changed their name due to people catching on about the scams.
The Downside to Short Term Free Trials
Both Avonlea Anti Aging Cream and Pristine Wrinkle Serum are only offered as a free trial, meaning you can't just buy the products outright.
For Avonlea, you will pay $4.95 for shipping and be given 14 days to try the product. After the 14 day free trial period is up, you will be charged $98.73 for the initial order, and $98.73 every 30 days thereafter and be auto-shipped another bottle.
For Pristine it's the same, only you will be charged $3.99 for shipping and $89.71 per month every 30 days.
So if you order both of these free trials today, in two weeks you'll be charged a total of $188.44, and another $188.44 each month thereafter until eternity until you can get through to these companies to cancel.
And trust me, you will not get through on the phone to 9 out of 10 of these companies. Oftentimes they provide an "844" area code number, which doesn't even exist.
Recommendation and Conclusion
The Avonlea Anti Aging Cream and Pristine Wrinkle Serum are certainly not "Hollywood's Best Kept Secret," however they may be Hollywood's biggest wrinkle cream scam!
These companies use deceptive marketing campaigns to sell you not one, but two free trials using Katie Couric as their fake poster girl.
I'm 99.9% certain that the same company that is running the Avonlea and Pristine ads is the same company running the Bellalabs and LaCreme ads as they are mirror images of one another, only with different products and different pictures.
Furthermore, the trial period is too short, they don't provide the ingredients, and their claims are lofty. I highly recommend you save your hard earned money and avoid getting suckered.
We recommend Kollagen Intensiv if you're looking for an effective anti-aging cream. It's not sold as a trial and comes with a 90 day money back guarantee.
Have you used Avonlea or Pristine? Leave your questions or comments below!
How Women Found This Review:
and avonlea anti aging serum, and Avonlea Anti-Aging Serum, and avonlea cream, and avonlea skin care, and pristine derma care reviews, and avonlea anti aging serum reviews
User Questions and Answers
User Questions and Answers
No Questions Have Been Answered For This Article.