Solving the problem of aging skin is certainly not easy. Some women go through dozens of creams and serums before finding one that works for them. That's what's so great about these reviews.
Hopefully, they save you the expense and heartache of trying something new without much prior information. You can read about what's in a product and how well it works before investing your own hopes and money.
Idrotherapy is an anti-wrinkle product available online. It claims to be clinically proven to provide all sorts of benefits, like:
A more youthful appearance
A reduction in wrinkles and fine lines
Prevention of future signs of aging
Confidence in the way you look.
The information on the website is a bit confusing. The pictured product is clearly labeled as an eye cream, but none of the text supports that notion. It talks about wrinkle reduction, but not about anything specifically related to the skin around the eyes, like dark circles and puffiness, and there are no instructions as to how to use it.
Idrotherapy Ingredients and How They Work
The Idrotherapy formula relies on two primary active ingredients:
Renovage works at the cellular level to prevent breakdown and damage by maintaining a sufficient level of telomeres, which prevent cellular deterioration.
Matrixyl is a peptide that encourages the production of new collagen, which is what makes skin firm, flexible and resilient. As we age, we lose collagen that matrixyl works to replace.
While some of the claims are very specific (decreases surface wrinkles up to 68%, decreases sunspots up to 56%) they are not backed up by any clinical trials.
One of the claims, repeated a number of times throughout the website, contains a pretty significant typo – "increase epridemal barrier up to 58%". In our research, the old saying "where there's smoke, there's fire" rings true when it comes to typos.
Usually if there are typos, this indicates a free trial scam based out of a foreign country with little recourse when it comes to cancelling the trial or receiving a refund if you're unhappy.
Idrotherapy Pros and Cons
It helps to look at the potential benefits and drawbacks when deciding on purchasing a product.
Advantages of Idrotherapy
It contains Matrixyl peptide blend
Disadvantages of Idrotherapy
It is more expensive than comparable brands
We found no independent Idrotherapy reviews
Clinical results are claimed, but no studies are cited
The website contains spelling and grammatical errors which usually indicates a "free trial scam"
There may be no money back guarantee and it's difficult to cancel free trial products
The purchasing site is not secure or "not a trusted site" – we got an error message to be careful proceeding once we clicked "purchase"
Is Idrotherapy a Wrinkle Cream Scam?
Idrotherapy reminds me exactly of my recent review on Regenere Facelift Complex, where I exposed their bogus claims of clinical trials and explain how typos are a red flag to indicate a scam and why.  It's worth reading to educate yourself.
Where to Buy
If you're interested in purchasing Idrotherapy, you can do so through their official website, and you have a few different options. You can sign up for a free trial, but this will sign you up to receive more product each month and automatically re-billed unless you cancel within 18 days of placing your order.
Given the fact that the website states you should allow 45 days for best results, this is hardly enough time to make an informed decision.
Alternately, you can buy Idrotherapy by the jar for $99.99. This should be a one month supply. If you buy 2 jars, you'll get 1 free. You can also find Idrotherapy on Amazon. It is currently selling for $83.90 there.
Conclusion & Recommendation
Don't accept free trials of this nature, it's always better to buy a cream outright that has a money back guarantee.
My top cream Kollagen Intensiv is very effective, I've used it for over 4 years with great results! It's worth a look.
We see nothing to justify spending $100 on Idrotherapy, and  we'd recommend against entering into their free trial agreement. Many customers have had trouble canceling these kinds of setups with other skin care free trial offers.
Matrixyl and Renovage are two ingredients that might be beneficial to aging skin, but you can get them cheaper and from better established companies. We think you should look to one of your other options before spending money on Idrotherapy.
Have You Used Idrotherapy? Leave Your Review Below!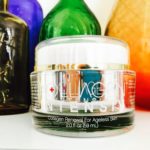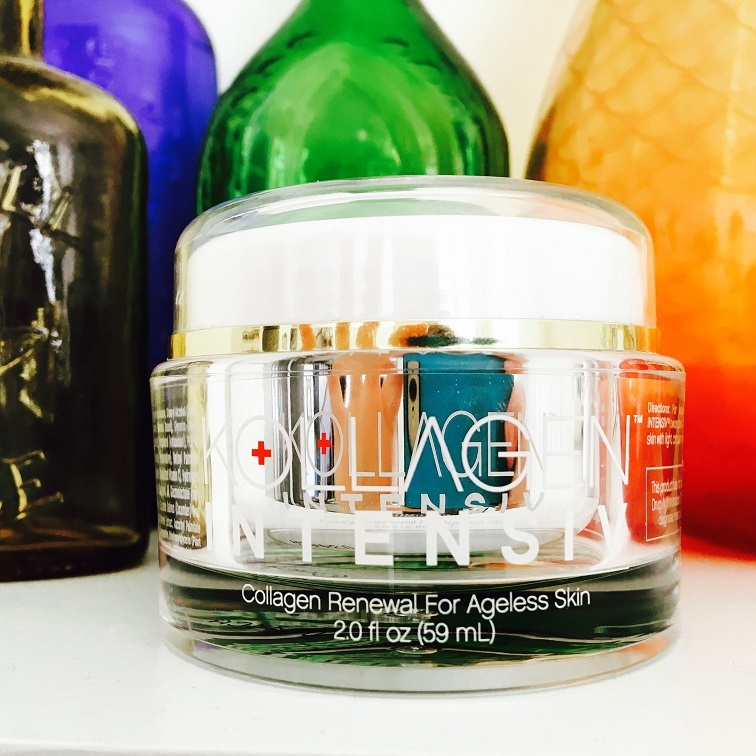 Kollagen Intensiv contains collagen-boosting SYN®COL, a patented peptide proven in clinic trials to reduce the appearance of wrinkles by up to 354% and improve the skin's texture by 201%. It also includes retinol for advanced anti-aging.
This all-in-one treatment diminishes fine lines, deeper set wrinkles and crows feet, brightens complexion, hydrates, and reduces sun damage and age spots. Read my review here or visit Kollagen Intensiv.
How Women Found This Review:
and idrotherapy, and idrotherapy reviews
Click here to submit your review.
---
RATING 0
Idrotherapy Review – Is It Worth It?
This is a SCAM. It is grossly overpriced which they will quickly offer to you at 2/3 price immediately if you mention it. You cannot cancel without great difficulty. Online support fobbs you off. They continue to charge after you cancel. SCAM SCAM SCAM

---
Idrotherapy scam
Idrotherapy Review – Is It Worth It?
DO NOT ORDER THIS STUFF ON LINE ITS A SCAM. I ordered a "free" trial of this stuff and so fat it's cost me in excess of AU$400. The way they conduct business is nothing short of SHAMEFUL.

---
One
Idrotherapy Review – Is It Worth It?
Scam I need the money to be returned I do not won't the product it does not work

---
Idrotherapy Warning
Idrotherapy Review – Is It Worth It?
I have also just been scammed by this company who hide behind their terms and conditions.What is unfair is they dont allow you to cancel in the time frame. I have fortunately been able to stop this after only $129 taken out of my account. I had to cancel my credit card to prevent further transactions from occurring. Do not believe anything they say. They informed me yesterday that they had only charged $98 and will refund half because the product has been returned. I apparently didnt fill out a RM code when returning so meant I wasnt able to receive a refund. All lies! I am wondering if anyone else here has informed consumer affairs. I will be sending through the information and encourage all to do the same. If there is enough complaints, they will take action. I wont get my money back but if I can prevent someone else from being scammed then it is worth it. I also believe in Karma – what comes around goes around so good luck with that Idrotherapy scammers!

---
Thank you all for the warnings!
Idrotherapy Review – Is It Worth It?
OMG! I signed up for this too, then a week later got a message that I'd be billed monthly unless I cancelled! But the phone numbers didn't work. I especially like "The Defender"s review suggesting I contact the bank! I did it straight away and they have blocked the account and will follow up the scam complaint on my behalf! The credit card people think I'll be reinbursed with the money within about a month so definitely call them. I also felt so stupid and the guy I spoke to reassured me that this happens a lot, they know about it, they'll fight the scummy scammers and I'm not stupid or have this happen to me.

---
Idrotherapy Review – Is It Worth It?
This company totaly riped me off, stupidly and naìvely i answered a FB add to try a sample for the coast of postage. They then charged my account 146.31 without my permission . Im still waiting for so called sample to arive and am now out of pocket i have not even recieved a recipt or confomation email . This is a total scam

---
Do not touch
Idrotherapy Review – Is It Worth It?
This company is takin large amount of money out of my bank account ..do. Not touch them..it is fraud..no stars..jars have no product. And or ingredients…

---
Money taken without consent
Idrotherapy Review – Is It Worth It?
I wanted to try this product $4.00 trial and postage. Just checked my account the have charged $144.00. I will get Look out Idrotherapy!

---
FRAUD SCAM FRAUD SCAM DO NOT BUY THIS PRODUCT"
Idrotherapy Review – Is It Worth It?
They took 125 euro from my bank account without my permission
STAY AWAY FROM THIS RIP OFF COMPANY
They took the money and wont answer ant E Mails
Stay away from Idrotherapy

---
SCAM ALERT
Idrotherapy Review – Is It Worth It?
this a complete scam, they just continuously milk your credit card, there is no free trial, you pay shipping and then $152 later, you've suddenly paid for a product, you thought you'd already paid for!

---
User Questions and Answers
User Questions and Answers
---
Q: What is the website to order idiotherapy anti wrinkle cream?! -marilyn
A:
Marilyn, you probably won\'t find one. These scams don\'t last long and the links are always flipping. This is not a cream I recommend. Did you see an ad for it? Rachel~WomensBlogTalk.com
Was this question helpful to you?
6 out of 6 people found this question helpful.
---
Q: What is the best product for dark circles and very puffy eyes and what is the best product for jowls? I prefer as natural as possible.thank you. (No botox) -dionne
A:
I would pair Elite Serum for the eyes, and Lifecell as an anti-aging treatment which helps to firm and tighten. Those are my top two products in those categories and it\'s a great combo. Rachel~WomensBlogTalk.com
Was this question helpful to you?
3 out of 3 people found this question helpful.
---
Q: how much idrotherapy to apply to fase @ how often please -susan
A:
Hi Susan, with any anti-aging cream, you should apply twice per day after cleansing, am and pm. Idrotherapy is not a cream I recommend since it\'s offered as one of those short term (14 day) free trials that I warn about. I\'m hoping you realize they\'re going to send it to you every 30 days and keep billing you. Let me know if you have questions.  If you wish to call an cancel the ongoing subscription, you can call Idrotherapy at (888)449-7005. Thank you, Rachel
Was this question helpful to you?
3 out of 3 people found this question helpful.
---