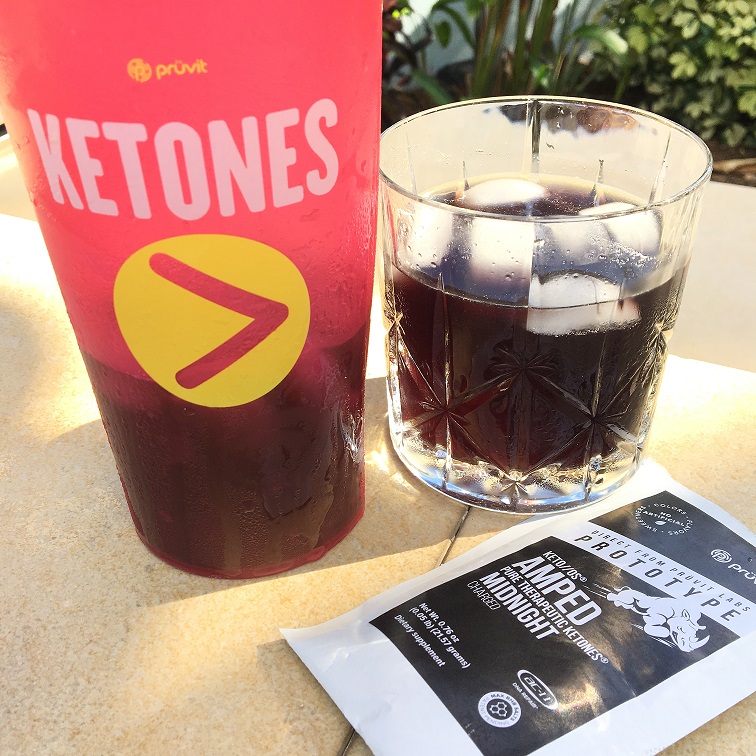 Pruvit's White Midnight Unleashed Review – Amped Ketones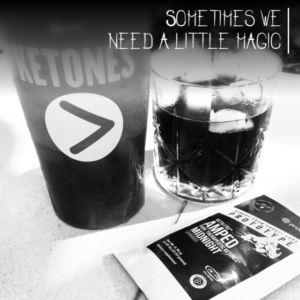 There has been a huge buzz about Pruvit's new #mysterymax flavor – AMPED MIDNIGHT! Now officially "White Midnight Unleashed." 
Pictures of mysterious "magical" ketones and trying to guess this new flavor has both customers and promoters in a tizzy, including myself!
Unless you're a promoter who attended their last Dallas Charged event in October where you got to taste it, everything's been very hush-hush.
Pruvit definitely knows how to build the anticipation of a new release! Their marketing and products are genius.
So what do we know about Pruvit's new Amped Midnight?
This is my personal review. This content is not the opinion of Pruvit Ventures, Inc. Pruvit Ventures, Inc, is not responsible for any of the information, view, or opinions expressed on this page. Please visit their official site for details. You can find links on this page. I am an independent Pruvit Promoter.
The Build Up of Pruvit's Amped Midnight – Amped Ketones
In recent weeks we've seen the enticing images on the @justpruvit Facebook and Instagram pages of a new #mysterymax flavor, and it's got everyone chomping at the bit.
With a theme of black and white for a Black Friday release, my first guess was that is was a new Keto OS flavor.
There are only two Keto OS flavors, Orange Dream and Chocolate Swirl.
The Keto Max flavors are Maui Punch, Raspberry Lemonade and Swiss Cacao, and you can read about those in my Pruvit review.
But there was something more dark and powerful behind the marketing of Mystery Max, it had to be something stronger!
Update! Check out my Youtube Vid on the Amped Midnight

Keto Amped Midnight Black Cherry Vanilla Has Arrived!
You guys, the new Keto Amped Midnight has arrived and it's awesome!
The Amped Midnight flavor is Black Cherry Vanilla and it reminds me of a cherry soda, but more fruity.

Except there's no sugar, nothing artificial, and one serving puts you into ketosis in under an hour. Can a soda do that? 😉
Hints of cherry, grape, and it's so smooth! MMM!
It gave me all the awesome energy I expected just like the Amped Blue Ocean and turned me into an energy bunny!
My productivity triples when I drink the Amped, it's INSANE in the best way ever, and it has the coveted AC-11 DNA Repair! Hello anti-aging.
Why did Pruvit change the Amped Midnight Formula?
The original Amped Midnight was almost black and its color came from beet powder. I can only guess that they changed it to White Midnight Unleashed because it sort of would stain your teeth purple! 😉
The White Midnight Unleashed and the Blue Ocean Unleashed are the strongest exogenous ketones drink on the market, they are amped with stronger base blend of ketones plus caffeine.
How to Buy Pruvit White Midnight Unleashed
Pruvit's White Midnight Unleashed has not been added to the permanent menu….yet. But the Blue Ocean is now always available!
However they do have flash sales about once a month so it's best to become a customer, get started on some other flavors and wait for the White Midnight to go on sale.
For now, if you'd like to try samples of White Midnight Unleashed or Blue Ocean Unleashed, I do offer samples (if I have in stock) on my Keto Samples Blog.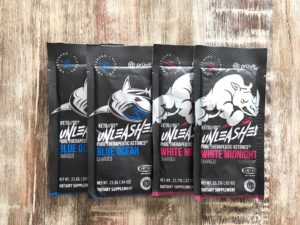 Pruvit Keto Unleashed White Midnight
Becoming a Pruvit Promoter – Bootcamp
AC-11 DNA Repair – Why it Should be Part of Your Anti-aging Routine
Disclaimer: These statements have not been evaluated by the Food and Drug Administration. Prüvit products are not intended to diagnose prevent treat or cure any disease. If you are under medical supervision for any allergy, disease, taking prescription medications or you are breastfeeding contact your medical provider before adding any new supplements to your daily regimen.
User Questions and Answers
User Questions and Answers
---
Q: Hey Rachel, I want to purchase the Amped Midnight and the Amped Ocean Blue but I don't see it on the website and not sure how to get it. Also, is it on sale? Sorry I find the Pruvit website not so user friendly, but that could be user error :( Thanks for your help -Alicia Watkins
A:
Hi Alicia, the Amped Blue and Midnight were on flash sales (available only for a few days) in May, but they're gone for now. I do have samples for sale if you'd like to try them so next time they come around you'll know which one you like best. I will send you a private email :) Thanks for your interest! ~Rachel
Was this question helpful to you?

---