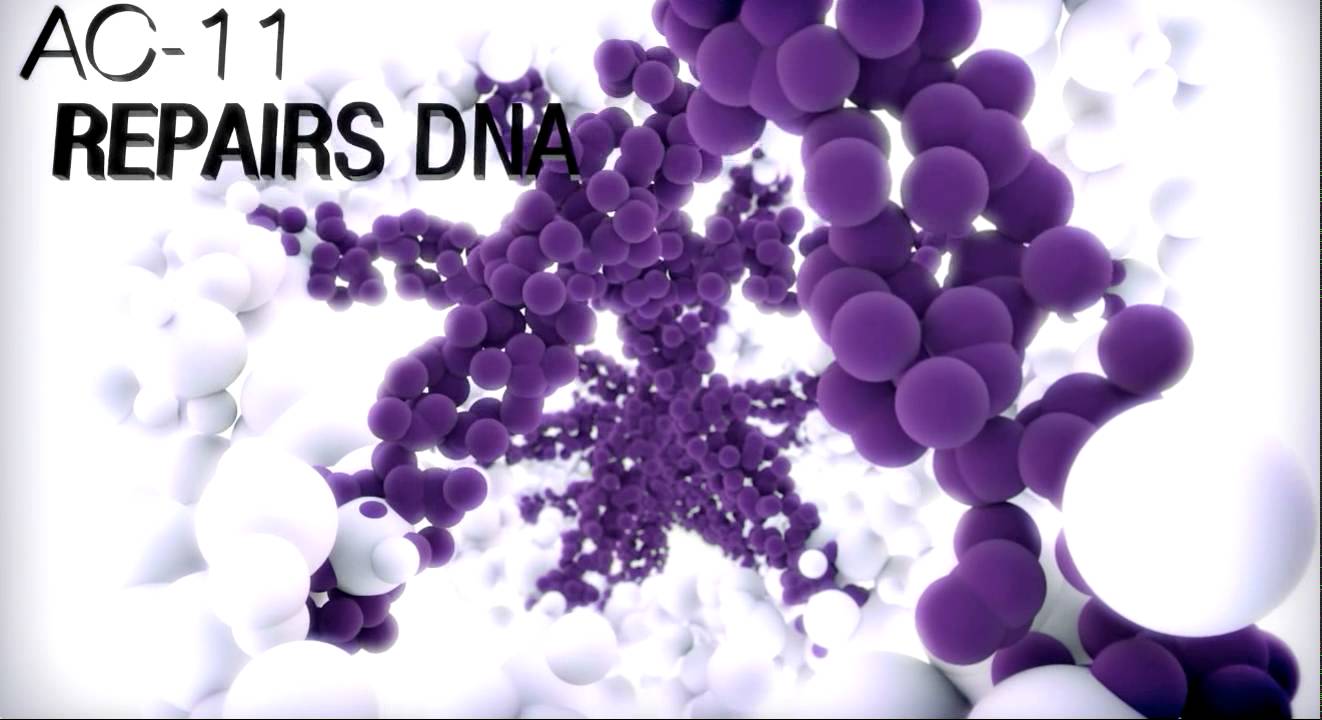 Why AC-11 DNA Repair Should be Part of your Anti-aging Routine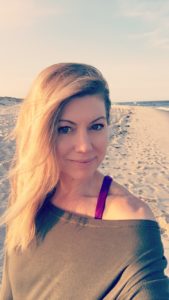 If it's one thing I'm extremely interested in, it's anti-aging. And not just from a skin care perspective, but from a scientific perspective.
I'm a certified anti-aging junkie….being in my mid 40's I'm all about taking care of myself and fighting the aging process every step of the way.
Why not? I would like to keep my skin looking youthful and my body feeling good for as long as possible!
While good skin care is an essential part of any anti-aging routine, another major factor is treating your body from the inside. Your skin happens to be the largest organ of your body!
There are many new technologies coming out in the anti-aging world, and one of the latest technologies is called AC-11 DNA Repair, an element found in a limited number of health supplements.
Yes, science has made it possible to repair our DNA and those pesky cells that continue to age us and express diseases. Quite literally, AC-11 causes aging-reversal!
If your one of those who says "oh, just grow old gracefully" then I respect you for that. I will be the first to admit that I am vain, and would love eternal youth!
But if you're truly interested in learning about the science of AC-11 and what it can do for your skin and for your health, then keep reading!
AC-11 & DNA Repair
Safe, all natural and water soluble AC-11™ is a powdered, bioactive rainforest plant extract that, when ingested as a dietary supplement or applied topically as a cosmeceutical, helps the body to repair sun and environmental stress-related damage to DNA, and slow down the process of skin aging. A gift from the rainforest, AC-11™ is the perfect joining of nature's secrets with advanced phytonutrient science.
 What is AC-11 DNA Repair and What are the Anti-Aging Benefits?
Here are some highlights about DNA and AC-11. I find the science behind this fascinating!
AC-11 is a phytonutrient extract of the inner bark of a tropical plant (Uncaria tomentosa, a plant indigenous to the rain forest)
DNA carries our genetic codes and is the most important molecule in the body. Damage to DNA is the basis for aging and disease.
AC-11 effectively removes lesions from damaged DNA caused by oxidative and non-oxidative stress
AC-11 promotes DNA repair functions within the cell
AC-11 also stimulates collagen III production, the form of collagen associated with soft, supple skin
As we age, we lose collagen rapidly. By age 30, our collagen production has already decreased by almost 50%!
Laboratory studies show signficant, measurable increased in collagen III production in adult skin cells treated with AC-11
AC-11 also normalized the expression of NF-KB in the cells, thereby regulating cellular response to inflammation (an over-expression of NF-KB heightens inflammation.
AC-11 has a positive effect on Lymphocytes, increasing their life span and enhancing the body's immune system.
In a nutshell, AC-11 can repair the very DNA within us which will prolong the aging process – amazing!

Optigenex is the company that makes the AC-11 we find in Pruvit products, here is their website if you'd like to read up on the science of AC-11.
https://www.womensblogtalk.com/Optigenex-AC-11-DNA-Repair
How to Supplement with AC-11 to Capture its Anti-aging Benefits
Pruvit, the company who brought exogenous ketones to the marketplace in Dec. 2015, has been coming out with some pretty awesome new formulas which include the addition of this magic bullet called AC-11.
If you're not familiar with Pruvit's exogenous ketones supplements, you can read my full Keto//OS review here.
Ketones are a hot topic of conversation right now since drinking one serving of therapeutic ketones literally biohacks your body into the fat burning metabolic state of ketosis within 30 minutes.
This, without having to follow a strict ketogenic diet which is high fat/low carb much like the Atkins induction phase. A diet impossible to adhere to for most.
The magic of Keto//OS is that it's a powder mix you simply drink once daily with water in tasty flavors such as punch, orange, raspberry-lemonade and chocolate, so getting your body into ketosis and experiencing the benefits (such as energy and fat loss) has never been easier.
Drinking ketones alone has tremendous health benefits, as ketones (BHB – Betahydroxybuterate) is highly anti-inflammatory and provides neuroprotection, brain fuel, and a feeling of well-being. It also suppresses the appetite and accelerates fat loss – all recipes for anti-aging!
Pruvit has added the coveted AC-11 to the following new products:
Keto Kreme with FFT™ (Functional Fat Technology)  – Have you ever heard of "fat coffee" or "bulletproof coffee"? Keto Kreme is a healthy fat supplement containing MCT (Medium Chain Triglycerides) which is a specific fat extracted from the coconut which can cross the brain blood barrier, coconut oil, and four different patented collagen blends. MCT provides a brain boost, protection from Alzheimer's, promotes ketone production in the body and also ramps up fat loss. Keto Kreme is a powder you simply mix with coffee or tea that tastes delicious. Collagen also has many anti-aging benefits since it's the building block which holds our skin together.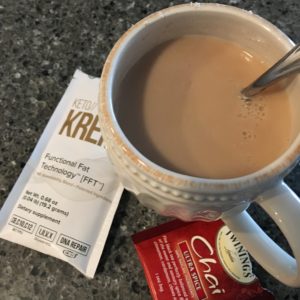 Keto Max Flavors – The new Max flavors almost all have the AC-11, and eventually they all will. The only ones that do not yet contain AC-11 is the Orange Dream, Chocolate Swirl and Swiss Cacao.  Keto Max flavors taste delicious! They make a favorite for everyone, my faves happen to be Raspberry Lemonade, Heart Tart and Splash!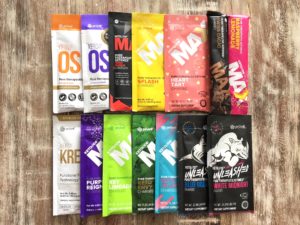 Conclusion and Recommendation on AC-11 & Pruvit's Keto//OS
I've been drinking Pruvit's Keto//OS daily since Jan. 2017, and I can tell you it's the only supplement I've ever committed to in my entire life for this long.
I lead an active lifestyle, try to eat clean (I do eat low carb) but don't follow a specific or restricting diet. Ketones have facilitated a 17 lb weight loss and I've kept it off easily after a year.
Ketones suppress my appetite, reduce carb cravings and make it easier to make healthy choices with food.
I also do some intermittent fasting on ketones and never lack in energy. In fact, I've had some of my best workouts fasted on ketones! Remember, ketones are a fuel source!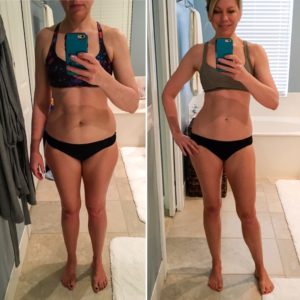 Drinking ketones has also made it possible for me to get off of an anti-depressant (Wellbutrin).
While I was never clinically depressed, I went through a rough time with IVF fertility treatment.
I found myself feeling depressed and not interested in doing the things that I loved anymore (like beach volleyball and working out).
I had gained weight which seemed impossible to lose, and all those hormones injections really took a toll on me both mentally and physically.
I literally had zero side effects getting off of my meds, and I attribute this to the effect that BHB has on your brain ad also intermittent fasting.
Your brain loves using ketones as an energy and a fuel source. Ketones literally lift my mood immediately upon drinking them.
If you're on an anti-depressant and want to get off, please talk to your Dr. first. I was on a very low dose (200 mg/day) and I am only speaking from my personal experience and had my Dr.'s approval to taper off.
Aside from the mood boost and weight loss I've experienced, my skin also looks great! I have rosacea of the eyes (and blepharitis) which is an inflammatory condition causing redness (which can lead to facial rosacea) and it's completely under control and my eyes are white again!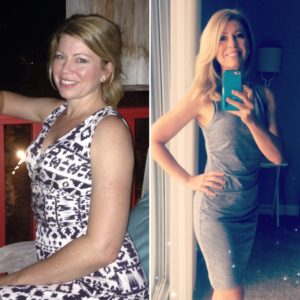 The new AC-11 DNA Repair found in the latest Pruvit products is just one more reason I'll continue to drink them because I want all the anti-aging benefits I can get!
Call me vain, but being 45 and at my high school weight is pretty fabulous!
JULY MONTH END COUPON SPECIAL!!!
If you're ready to commit to buying a certain flavor (and want to skip the samples), through July 31st, contact me to receive a $15 off coupon for your first order! (new customers only)
Take these steps to take advantage of this offer! 
Visit my Pruvit website, add what you'd like to your cart, create your account, and I will see your name pop up on my customer list.
Contact me here to request a coupon. I will immediately reply with a $15 off coupon code that you can copy and paste into the coupon box at check out, and you can complete your order!
For More Info:
Read my full review on Pruvit's Keto//OS
Visit my Pruvit Keto//OS Website Here