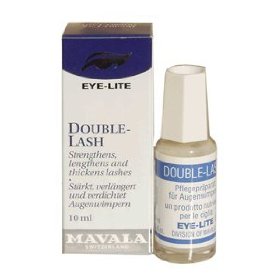 Mavala Double Lash Reviews From Real Women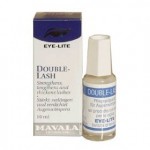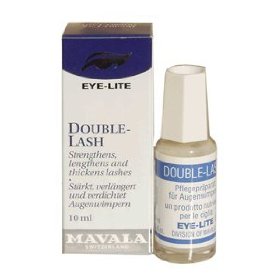 Marketed as different from the other eyelash enhancement products because of its direct application, the Mavala Double Lash product immediately grabbed our attention. What did they mean by a "unique nutritive treatment"? This was what we set out to discover as we made our brief investigation of this Swiss-made double eyelashes product.
How Mavala Double Lash Works and Ingredients
What we instantly discovered is that Mavala Double Lash is not designed to work like a liquid eyeliner that is painted on the lash line of the upper and lower lids. Instead it uses a mascara-style wand that brushes directly on the lashes where it begins to lengthen, thicken and even activate growth. It is used as a night time treatment in order to prevent actual mascara or daytime stresses from interfering with its effects. The list of ingredients is short, which we always feel is a very good feature, and uses only natural ingredients such as a multi-protein mixture that works as the main "engine" for the product.
User Reviews
From the many positive consumer and professional reviews we found, we can see that this is something that creates longer and thicker eyelashes with persistent use. The one thing we did find was that most of the feedback indicates that it doesn't work quite as rapidly as the marketing suggests. Instead of noticeably longer or thicker lashes in "as little as two weeks" many of the customers indicated that around four weeks of nightly use was required. Many also indicated that the actual condition of the lashes improved with use – not just their looks.
A sample review of Mavala Double Lash we found:
"I was impressed with the way my brittle and dry eyelashes sprang to life and I loved the brush applicator because it was so much easier than the other products and their eyeliner wands!"
Michelle, NV
Where to Buy
At a $20 cost for a single bottle, we can only say that this is a true beauty bargain. The problem is that it is difficult to find in drugstores and pharmacies. Though the manufacturer indicates that it is available in retail outlets, it is easiest to head online to find the product and other items in the company's line of beauty essentials.
Recommendation
We recommend Mavala Double Lash because of its positive reviews, good and reliable ingredients, and remarkably affordable price. Anyone who wants healthier and thicker eyelashes can count on this product for good results. The trick is to simply find a good online retailer!
Have You Used Mavala Double Lash?  Please Leave Your Review Below!
User Questions and Answers
User Questions and Answers
No Questions Have Been Answered For This Article.