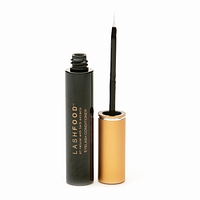 Lashfood Eyelash Conditioner Reviews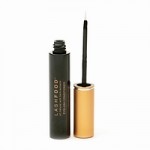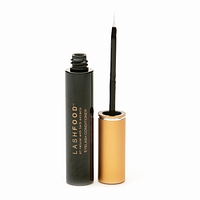 Longer, thicker and stronger are the keywords when describing any eyelash conditioner treatment. The problem is that not many formulations can deliver all of these things at one time. This is why the Lashfood product grabbed our attention. It says that you get long and beautiful lashes naturally, and that it features patented technologies that deliver results in as little as two to three weeks. It even claims that lashes will look a bit darker as well as fuller and longer lashes too.
How Lash Food Works and Ingredients
Just how does the manufacturer, Cosmetic Scientists, claim to be able to deliver such interesting results in a natural formula? At the manufacturer's website we learned that the formula uses several proprietary complexes that include a Nano-Peptide formula, Arginine, Biotin, natural eyebrow stimulants, soy protein, and eye performance herb extracts. A bit of additional research let us learn that the ingredients include the kinds of essential vitamins and Amino Acids necessary for hair health and that the various herbal extracts are what promote the growth and increased circulation to the lash and brow areas. Because it is a water based formula, it is also safe on bare lashes and on extensions too.
User Reviews
We were tremendously impressed by the various testimonials and clinical trials available at the manufacturer's website. Few products will offer such evidence simply because it doesn't exist, but the makers of Lashfood were able to proudly boast about the results of their clinical studies as well as their various consumer and celebrity testimonials.
A sample review of Lashfood we found:
"As a 60 year-old woman I felt that my lashes were a 'lost cause,' but this product really helped me grow longer lashes. I have well-conditioned and much healthier lashes that give me a youthful and refreshed appearance around my eyes."
Vicky, NM
Where to Buy
Available through affiliate sites and various online vendors, the Lashfood product is also sold directly through the maker's website. We recommend this route as it gives the buyer access to the company's generous 60 day money back guarantee. It also introduces them to the company's other conditioning and eye care products too. A single $95 bottle will last the average consumer from four to five months.
Recommendation
We highly recommend Lashfood due to its many successful clinical trials, positive consumer response, reasonable price for a product that needs continual use, and because it works! We also approve of the natural formulation and the use of a combination of treatments too.
User Questions and Answers
User Questions and Answers
No Questions Have Been Answered For This Article.