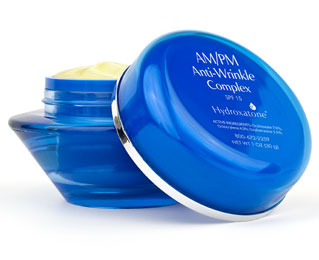 Essence of Argan and Hydroxatone – Does It Work?
We recently came across an ad talking about the benefits of using Essence of Argan and Hydroxatone together to help women looks years younger, and decided to research deeper into what these two products do.
It is not uncommon for women to have a skin care regime which involves combining different types of products for the greatest benefits, but this one really caught our eye because of how fast it supposedly works.
So what exactly are these two products, and do they really work to shave years off of your face?  We decided to take a look at Essence of Argan and Hydroxatone individually to see if we could learn more about the results and reviews women had, as well as what your best option is.
By the end of this article, you will learn how their auto-ship, auto-rebill arrangement will effect your wallet.
What is Essence of Argan?
The first product "Essence of Argan" is a skin care product which promises to deliver rapid results for FREE.  The primary ingredient is Argan, which is an oil from Morocco that has been described by many as "Liquid Gold."
There are said to be numerous benefits from using Argan oil, including treating Acne, eliminating stretch marks, and even treating Psoriasis.
According to the official Site, Essence of Argan is rich in antioxidant properties, has a very high Vitamin E content, and is rich in unsaturated fatty acids.  It is unclear exactly how this particular formulation actually reduces wrinkles, as there is no description available on their site.
What is Hydroxatone?
Hydroxatone is an AM and PM cream which is used to fully hydrate the skin, and give you the appearance of looking younger and more vibrant.
It contains a number of anti-oxidants, fatty acids, and oils which work to improve the skins complexion and reduce the appearance of blemishes and sun spots.
Hydroxatone has been promoted online in combination with several other skin care products including Essence of Argan.  We have seen various combinations, such as Auravie and Hydroxatone, and Resvibrant and Hydroxatone.
We know from experience that you have to be very weary of combo free trial offers online since they often represent a wrinkle cream scam where they enroll you in an auto-billing, auto-ship program.
More often than not, the purchaser is unaware of this arrangement until they notice a charge on their credit card statement for two products for roughly $89 per product.
How Does Using Essence of Argan With Hydroxatone work?
We could not find any credible reviews from women who have used both Hydroxatone and Essence of Argan in combination.  What you need to realize is that both of these companies offer a free trial of their product, but you have to be very careful about what exactly is "risk free."
You usually have about 14 days to try the product, but it takes 4 or 5 of those days to just get the product delivered, leaving you only 10 or so days left to try the product out.
Furthermore, each companies terms and conditions will vary, but at some point in the future you will be charged an on-going price to keep restocking you with the product after the "trial period" is up.
Our Recommendation
We recommend that should you decide to use Essence of Argan and Hydroxatone together, you should be aware that there are no positive reviews about the products online, and that these are rebills.  There is no credible evidence that using these 2 products combined will make you look 5, 10, even 15 years younger as they claim.
Studies have shown that you actually DEGRADE the effects of Argan oil when you combine it with other ingredients, so for this reason we would not recommend Essence of Argan since it's made with a formulation and not pure.
Our favorite Argan oil is  Skinception Argan Oil. It's 100% pure, organic, cold-pressed and contains 200% more Vitamin E than olive oil in its natural state.
Have you tried this combination? Leave your comments below!
Click here to submit your review.
---
Fraud
Essence of Argan and Hydroxatone – Does It Work?
No star rating as the product does not work but the company will charge and not refund your credit card. When I spoke to a woman from the company, she was rude and hung up on me. Very disappointing and do not support this product.

---
Essence of Argan and Hydroxatone – Does It Work?
I bought essence of Argan and sent it back still waiting on my Refund they haven't answered emails phone finally got hold of them my chat and they said they have received it and won't refund be aware of them as they are not a honest company

---
User Questions and Answers
User Questions and Answers
---
Q: Do the makers of Argan Idrotherapy use animal testing? -Maria
A:
Maria, who's to know, they don't post their ingredients on their website or any clinical trial information. They'll bill you for both products on the 14th day (day 1 is the day you order).  I've gotten enough complaints on this offer that I don't feel they are quality products and they run like your typical cream scam. Rachel~WomensBlogTalk.com
Was this question helpful to you?
7 out of 8 people found this question helpful.
---
Q: My credit card company has a policy to refund your money by billing the fraudulent company through their bank. I received my money back on diet pills. -Gaye from Australia.
A:
Gaye, thanks for your message. That's great!! It's always better to use a credit card vs a debit card since debit cards are viewed as cash. ~Rachel
Was this question helpful to you?
2 out of 2 people found this question helpful.
---
Q: I sent back the essence of Argan..until now they didn't refund my money..how can we contact this company? -Tintin jones
A:
Tinton the numbers I have for Essence of Argan is: (888)317-3387 and Hydroxatone (201)942-3490. Call them and cancel your ongoing subscription. You probably won't be entitled to a refund but you can cancel future shipments. You could try filing a dispute with your credit card company if you used one. Rachel~WomensBlogTalk.com
Was this question helpful to you?
1 out of 1 people found this question helpful.
---
Q: I need to know why I am getting this Essaence of Argan oil I didn't order it and can't afford it. Please take me off the mailing list. And I will return these pkgs. to sender. -Gail
A:
Hi Gail, please read my blog on How to Cancel a Skin Care Free Trial and I know I have the numbers for Essence of Argan Oil on my phone number list. If you can't reach them, or you didn't order this product anyway, I would contact your bank asap and dispute those charges and ask them to put a block on them so they won't continue to charge you. It's not me who is charging you, I warn against these scams. Bank should help. Good luck! Rachel
Was this question helpful to you?
1 out of 1 people found this question helpful.
---
Q: I think essence of argan is a legit company but their product is too expensive -Mary Still
A:
Mary, not a legit company....they make all their money scamming people selling it by way of a free trial offer. It may be a decent product, but when the people behind a product don't care about people - then it's not a legit company in my opinion.
Was this question helpful to you?

---