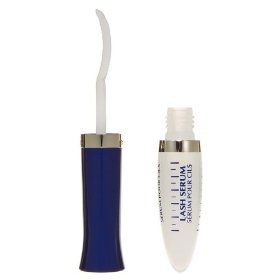 L'Oreal Lash Serum Reviews, Ingredients, Side Effects, and More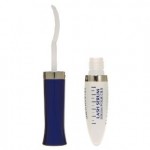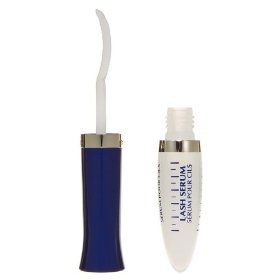 Pharmacy and standard department store beauty sections are not always the place to go for potent solutions to some beauty concerns. For example, we don't often find many eyelash enhancement products (apart from mascaras) in these locations. This is why the L'oreal Lash Serum product grabbed our attention. It is not a mascara but is a product that goes on "white" and works to create thicker and fuller lashes with more volume and less frequent "fall outs". We know that people who use eye makeup daily have to also use eye makeup remover each day too, and this is what leads to the drying out and falling out of  many lashes. This product guarantees to reduce this phenomenon and to transform lashes in as little as four weeks.
How L'Oreal Lash Serum Works and Ingredients
We decided to visit the manufacturer's site to see if they listed the ingredients or explained the product fully. We were not surprised that a global firm such as L'Oreal did provide complete details and explanations about the active ingredients. For instance, they explained the use of amino acids, Arginine, and a plant extract known as Centella Asiatica and how these unique ingredients worked to strengthen the hair of the eyelashes and improve their looks too. We were also glad to discover that this is a formula safe for those with sensitive eyes and those who wear contact lenses.
User Reviews
As we began to read the professional and consumer reviews we did run into information about the "downside" of this product, and that is its white coloring. Though professional and consumer feedback indicated that the product was lightweight and not noticeable when worn, there were many comments about the need to apply mascara a bit heavier than normal to disguise the product underneath. One user actually recommended the specific L'Oreal mascara they had discovered worked best with this conditioner – Double Extend Lash Boosting Mascara. Apart from the application issues, the rest of the feedback was positive.
A sample review of L'oreal Lash Serum we found:
"As a cancer survivor my eyelashes had taken a beating. This product really helped me during the 'growing back' phase and I continue to rely on it today."
Anna, OR
Where to Buy
As a L'Oreal product it can be found almost anywhere their products are sold. Online vendors do make the best pricing available, but some department stores also sell it within the $12 to $15 price range.
Recommendation
We recommend this product if you already wear mascara each day. If you are not a make up user we suggest you find a product that glides on as a clear formula instead.
User Questions and Answers
User Questions and Answers
---
Q: Does loreal lash serum have an expiration? -Candace
A:
Candace, for most beauty products they're going to go bad after 6 months (creams, serums). With lash products and mascara, I would say 3 months. Those are susceptible to more bacteria than any other beauty products. Rachel
Was this question helpful to you?
0 out of 1 people found this question helpful.
---