Beautycounter Facial Oils & Masks – Which One is Right for You?
Beautycounter Facial Oils, Masks & Spritzers
Beautycounter Facial Oils and Masks are lovely non-toxic treats for your skin. Enjoy spa night on the regular and watch your skin transform!
If you haven't tried facial oils or are afraid to, don't be. Choose the right Beautycounter facial oil and I guarantee you'll LOVE the results.
I use the facial oils after the masks, over my moisturizer, or alone – there are many ways to use them effectively, and they smell great!
The masks do a great job of removing all the dead skin and impurities, unclog pores, and prepare your skin to absorb the oil so it can penetrate and work more effectively.
The oils are light and absorb quickly to feed and balance the skin, they feel fabulous and give you a nice glow!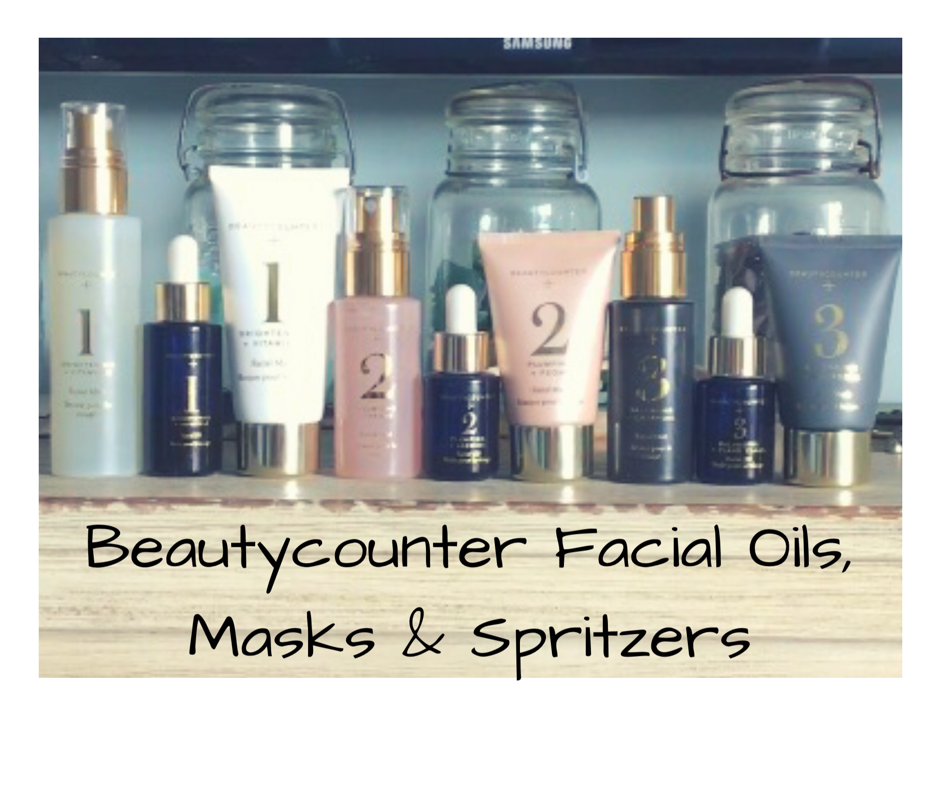 I've used all three Beautycounter facial oils and masks extensively, so I'll share a little about each one to help you decide.
The spritzers can be used to set your makeup, or anytime you need a little boost of hydration.
See my tip at the bottom for which one is best to use as a makeup setting spray!
Top 10 Favorite Beautycounter Products
Beautycounter No. 1 Brightening Facial Oil & Mask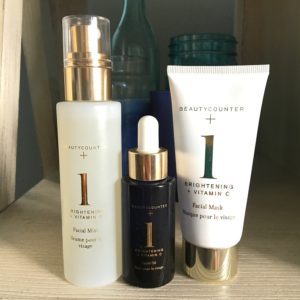 View No. 1 Brightening Facial Oil on Beautycounter
The Beautycounter No. 1 Brightening Facial oil is an Allure Best of Beauty Award Winner!
If your skin is dull, has an uneven tone, redness, brown spotting or just needs a boost for a more youthful glow – the No. 1 Brightening Facial Oil is a miracle worker!
I spend a lot of time in the sun (always with SPF protection) but the sun still sneaks through, and I've always had issues with hyper-pigmentation with some pinkness as well. For these issues, Vitamin C is my friend!
The Brightening Oil lightens, brightens and evens the skin tone. This citrus-scented facial oil penetrates and absorbs quickly to replenish and awaken dull, tired skin.
Silky smooth in texture and lightweight, the Brightening Oil contains a blend of seven natural oils to improve radiance and to moisturize.
With antioxidant Vitamin C and omega-rich Marula oil, it's the perfect blend for lightening and brightening!
Tip: Use the No. 1 Brightening + Vitamin C Mask 2x a week for instant lightening results! You can use up to 3x a week for more stubborn spots.

My face is always instantly lighter and with an even, healthy glow when I use the mask followed by the oil.
It's great to use before a big night out (or just an average Saturday night if you're a homebody like me!) These products always make me feel pampered.
Beautycounter No. 2 Plumping Facial Oil & Mask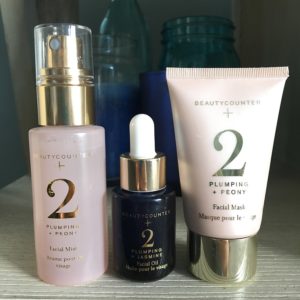 View No. 2 Plumping Facial Oil on Beautycounter
If your skin is dehydrated or you're experiencing a loss of elasticity or firmness, there is a Beautycounter Facial Oil made just for you!
In fact, the No. 2 Plumping Oil should be your new best friend!
For those in cold climates – this is a MUST HAVE! The protective layer from the cold wind outside and dry heat inside wreak havoc on the skin.
It plumps, hydrates and nourishes dry skin, firms, and reduces fine lines and wrinkles on the spot!
Dabbing on wrists and behind ears, it also doubles as a natural, calming fragrance.
This is my welcome friend if my skin feels dry or drab, or the fine lines and forehead wrinkles look more prominent than normal.
Fragrant jasmine oil puts back lost moisture, while omega-rich Argan oil reduces the appearance of fine lines and wrinkles.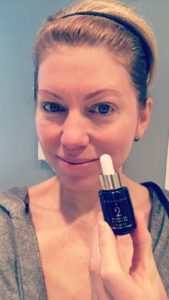 If your skin is dehydrated, it's going to show all the imperfections, so drink some additional water and apply this oil and you're going to see your face transform!

Tip: Use the No. 2 Plumping Facial Oil + Peony mask prior to the oil twice a week to increase firmness and elasticity!
Beautycounter No. 3 Balancing Facial Oil & Mask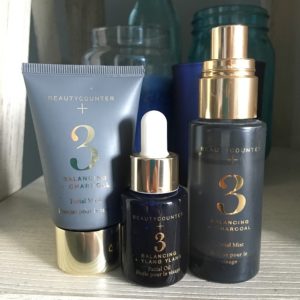 View No. 3 Balancing Facial Oil on Beautycounter
If you have combination, sensitive or acne prone skin, or tend to get oily in your T-zone, the No. 3 Balancing Oil will restore your skin's balance and help even your skin tone. It works like a charm!
Sometimes people with oily skin or acne prone skin end up stripping the skin so it's not so oily, but then your skin over-produces oil to try to balance itself back out so you're actually making the condition worse.
Give your skin the moisture it needs and it won't have to work so hard! There are SO MANY reviews from women on this one that it has transformed their skin! I'm honestly surprised this one isn't also an Allure Award Winner just based on the reviews!
This oil contains softening meadowfoam seed oil which restores balance, while wild chamomile and ylang ylang flower oil soothes and calms the skin.
Even those with normal skin types can use this oil for a flawless and balanced look either alone or under makeup that will last all day.
This is actually my favorite oil for daytime use under my makeup, my skin just drinks it up and it's smooth and lightweight. And the Balancing Sprintzer is the BEST one to use as a setting spray. 
Tip: Use the No. 3 Balancing Facial Oil + Charcoal Mask 2-3x a week to draw out impurities, shrink pores, smooth and refine the skin. I love using this one after the beach or volleyball when my face is a mess from sunscreen and sweat.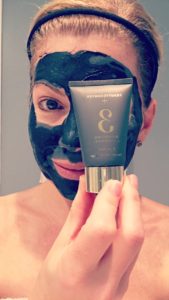 So Which One is My Favorite?
This is such a hard choice, but using these products extensively, my favorite is the No. 3 Balancing Facial Oil and the No. 2 Charcoal Mask!
While I do love them all, I just find myself reaching for those the most.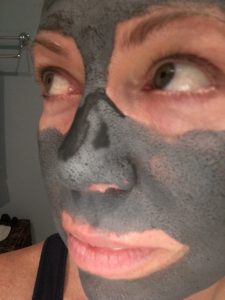 The effectiveness of the charcoal mask is hard to beat as it really detoxifies my skin to the max.
And the Balancing Oil just seems the best suited for my skin type. Perhaps because I live in south Florida where it's more humid out, this one just keeps my skin the most happy!
Why Beautycounter? Safer Skincare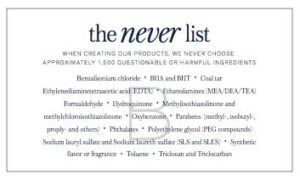 Beautycounter is leading the safer skin care revolution. They have a Never List of over 1,500 harmful or questionable chemicals they will never use in their skin care.
We have enough toxins in our environment, why put them into your skin??
I discovered Beautycounter several years ago when I was going through fertility treatments and needed to remove toxins from my lifestyle.
I knew very quickly after trying these products that they were effective and also safe for me to use.  I also knew I wanted to share them!
How to Purchase Beautycounter Products
Beautycounter is not a retail product so you have to purchase online from a consultant like me.
I hope you've enjoyed my review of the Beautycounter Facial Oils and masks – these products are fantastic and I highly recommend choosing one that calls to your skin's needs!
Top 10 Favorite Beautycounter Products
Interested in More Beautycounter Reviews?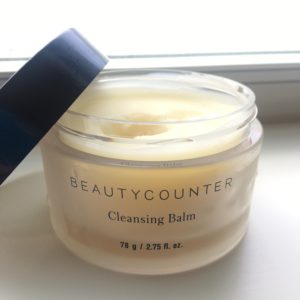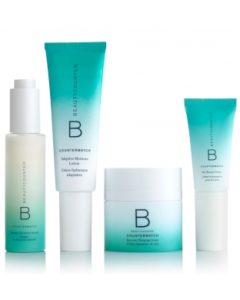 User Questions and Answers
User Questions and Answers
---
Q: Interested in all 3, do you have samples or travel sizes. Am sensitive. Delicate, combo and lines. Live in pa where the weather is cold and dry. Thanks! -Linda
A:
Hi Linda, I'm sorry I don't have any small trial bottles, I've never seen them honestly (maybe I should make some, I'm actually going to look into this). I know around the holidays they sometimes offer a small 3 pack, I wish they'd carry that all the time! If your skin is sensitive, I would definitely go with the Balancing Oil, it's turned out to be my favorite!  No matter how my skin is feeling it just feels amazing and has the best smell. It's very calming, soothing and plumps up wrinkles and hydrates without feeling too heavy, really absorbs nicely and would be fabulous protection in cold weather. Thanks! xo Rachel
Was this question helpful to you?

---
Q: Hi! I recently started using the number 2 beauty counter oil. I want to use a number one, but avocado cause my skin to break out weirdly enough. Anyway, when I put on the oil, my face turned bright red. Is this something that you experienced also? One last question: how many times a week do you use the number 2 oil? Thank you for your time! -Kelly
A:
Hi Kelly! Hmm if the redness last more than a few minutes, than something must be really bothering you (could be the Jasmine or another flower in it or essential oil). Sometimes I'll get some pinkness in my skin but I usually use the oil after a deeper mask so it's already pink. But it always calms down within 3-5 minutes. If it continues then something in it must be bothering you. I use oils 2-3x a week but I rain out of BC a while ago and been trying some new stuff. I've been using a CBD topical oil mixed in with my moisturizer that I'm really liking. It shrinks my pores and has MCT in it which is great for hydration as well without feeling greasy at all. It's all very calming and anti-inflammatory. If you continue to have trouble with the BC you could give it a try. I talk about it in my favorite moisturizer post. Good luck, I do love the BC oils though - they are great! I started to like the #3 the best overall which is the Balancing one. That one may be better for you since it helps to balance. xo Rachel
Was this question helpful to you?

---