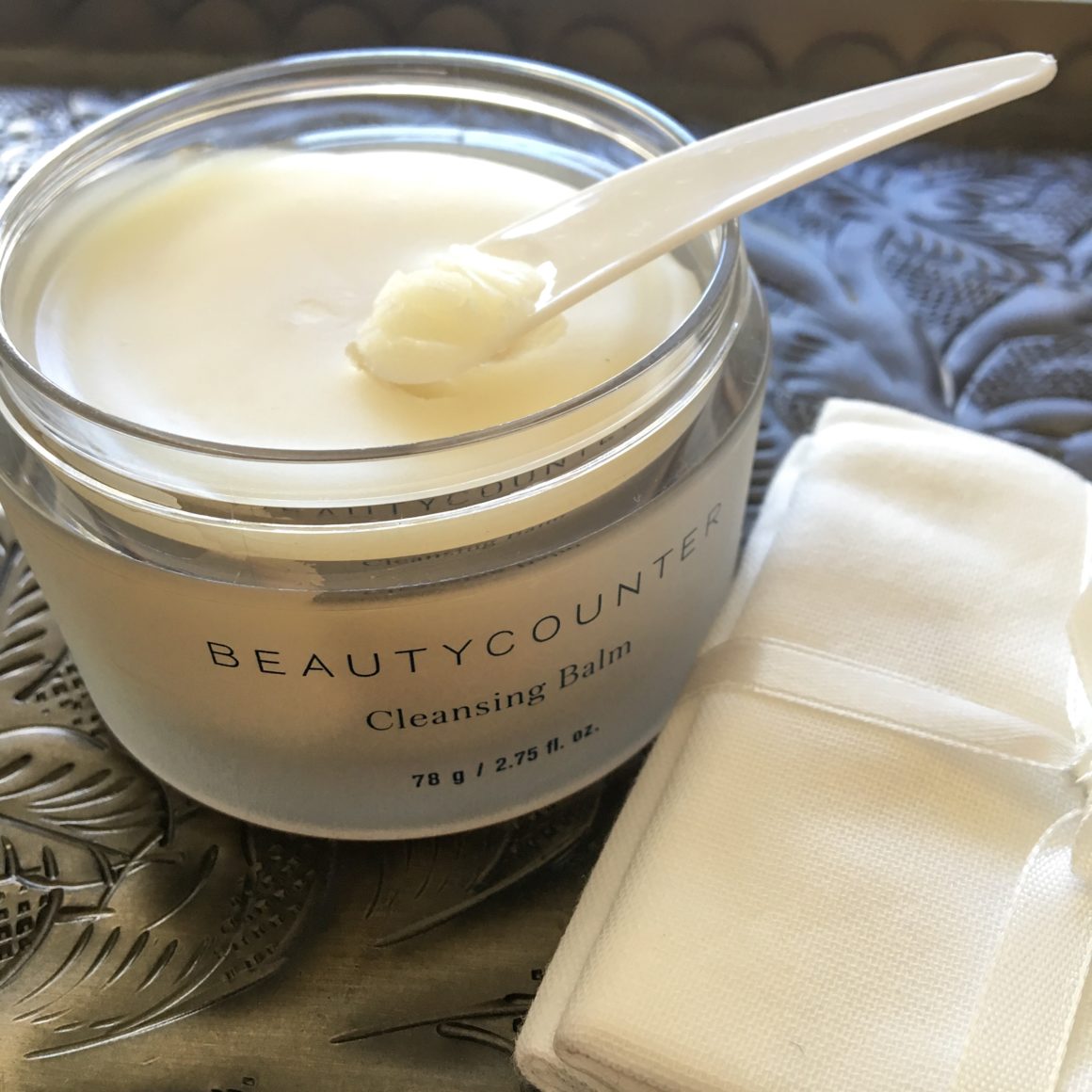 Beautycounter Cleansing Balm Review – 6 Ways to Use!
The Balm that Does it All
Why do I love the Beautycounter Cleansing Balm? It's literally that must-have product I keep in my beauty arsenal because it does it all – it's like having 6 products in 1!
The Beautycounter Cleansing Balm literally MELTS into your skin, removing makeup and impurities while it hydrates. It leaves your skin incredibly soft and supple, never stripping the skin of moisture.
With raspberry and cranberry seed oils to moisturize, and vitamin C to brighten the appearance of the skin, it can also be used as an intensely hydrating and nourishing face mask.
It has the consistency of coconut oil that's been kept in a cool room, only a bit more firm and smells heavenly!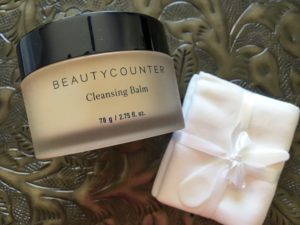 How to Use Beautycounter Cleansing Balm
Scoop out an almond sized amount and rub in a circular motion all over the face and neck and it just melts away everything.
Wipe it clean with a warm washcloth (or the muslin cloth that comes with it), or leave it on for about 10 minutes and just wipe it off with a tissue. Leaves my skin so supple, soft and smooth!
Sometimes I use it as an overnight mask and wake up to the softest skin. Rub on elbows, knees – anywhere you have dry or rough patches.
Use on lips, cuticles, hands and run the rest through your hair to smooth frizzies.
Beautycounter Cleansing Balm Ingredients
Beautycounter has a Never List of over 1,500 harmful or questionable chemicals that they have banned from ever being used in their products. They are the leaders in the industry for safer beauty and I love their mission.
European nations have already banned about 1,300 chemicals (by law), but here here in the good ol' USA we haven't had a regulation change about chemicals in personal care products since 1938!
We are so behind….but Beautycounter is way ahead of the curve!
I love not having to think about whether or not there's anything bad in any of their products. Seriously, I am done trying to be a scientist reading labels I don't understand.
So let's talk about what IS in the Cleansing Balm that makes it feel, smell and perform so wonderfully!
Flower Oils – Chamomile, Davana, Rose, and Magnolia Flower Oils
Seed Oils – Sunflower, Mango, Avocado, Sweet Almond, Apricot, Raspberry, Jojoba, Grape seed
Cranberry fruit extracts
Vitamin E, Shea Butter
Vitamin C
So now can you just imagine now how good it smells?! Better than you can imagine!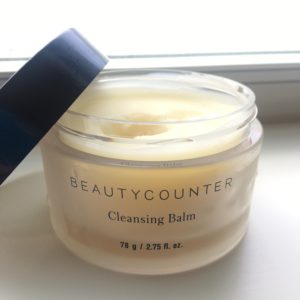 How Often Should you use the Cleansing Balm?
Beautycounter recommends that you use the Cleansing Balm nightly, but it's more of a treat for me, so I've been using it about 3x a week when I feel like pampering myself or when my skin is begging for moisture.
I use the Beautycounter Countermatch Pure Calm Cleansing Milk as my everyday cleanser. About 3x week I'll use the balm as my first step cleanser to remove all the makeup, then use the cleansing milk as my second step.
If you've never used an oil based cleanser, you're in for a real treat! And if you live in a cold climate, the balm will really protect your skin from the harsh elements whether it's the cold outside or the dry heat inside.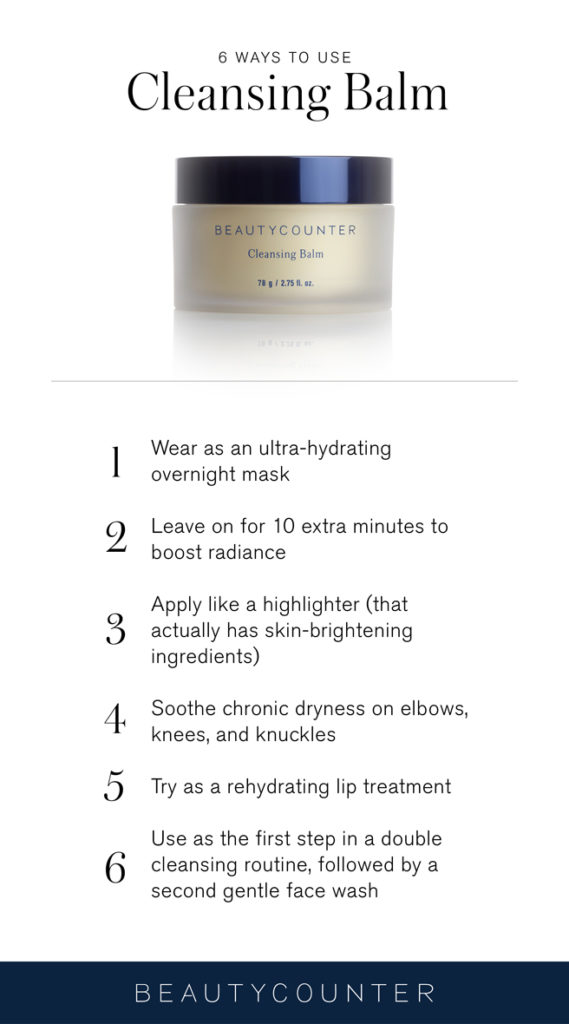 How to Purchase Beautycounter Cleansing Balm?
You can purchase Beautycounter Cleansing Balm here. I'm a Beautycounter Consultant and I'm happy to share these with you!
Or, you can browse all products by visiting My Beautycounter.
Read the user reviews on the Cleansing Balm! There are over 1,300 customer reviews on the site and it has a 5-star rating. It comes as no surprise that it's one of their top 5 sellers!
The price for the Cleansing Balm is $80 for 2.75 oz tub which will last you a while and worth every penny.
Interested in More Beautycounter Product Reviews?
Top 10 Beautycounter Favorites
Beautycounter Facial Oils Review – Which One is Right for You?
User Questions and Answers
User Questions and Answers
No Questions Have Been Answered For This Article.