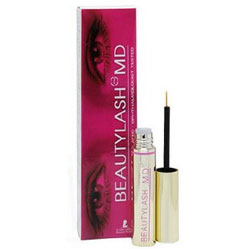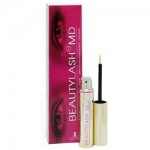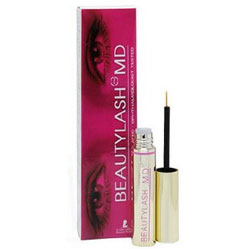 Anyone looking for eyelash enhancement products knows just how unnerving it can be to hear some of the product warnings or mention of side effects. This is why anything that is "physician formulated" usually catches our attention right away. This sort of formulation can often mean that risks of discoloring of skin or harmful side effects are at minimal levels. This is what Beauty lash MD promises, and is why we decided to make a brief investigation of it as a lash growth product.
How Beauty Lash MD Works and Ingredients
The manufacturer of Beautylash, MD is Nutraluxe MD and they actually call the product a conditioner rather than an eyelash growth product. We were intrigued by this difference in the description and most of the marketing. What we discovered is that the ingredients really are much more a set of conditioners than chemical growth products. For instance, the appearance of ginseng root extract and grape seed extract in the ingredients is a surprise, but we also learned that these will increase "micro circulation," and limit the creation of free radicals respectively. We also discovered that the lashes and eyebrows will benefit from the use of the product and will be shinier, stronger, and fuller after 8 weeks of use too.
User Reviews
Though some professional reviews claimed to have found few customer comments on the product, we were able to find a large number of reviews about Beautylash MD. Most of them were very favorable and indicated that a tremendous amount of conditioning did occur, but that almost everyone also found that their lashes had thickened while using the product too.
A sample review of Beautylash MD we found:
"I wish I had taken some before and after pictures when I began using Beautylash MD. The packaging says I'd see results in four weeks, but seriously, I have seen improvements within the first week!"
Kim, ID
Where to Buy
The one "downside" to Beautylash MD is the simple fact that you can only purchase it from affiliates or through the manufacturer itself. This is a product that belongs to a line of specialty beauty products and this means that you won't be able to "shop around" for bargains. Currently, all consumers will pay $60 for the single bottle.
Recommendation
We recommend the use of Beautylash MD for those who want to condition their lashes and who are not focused only on creating long and thick lashes alone. If lash enhancement is the main goal, this may not be the perfect product for you.
User Questions and Answers
User Questions and Answers
No Questions Have Been Answered For This Article.