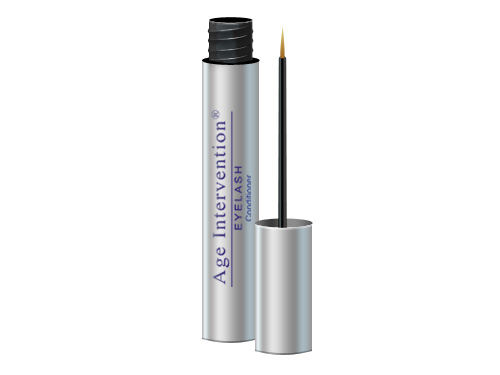 Age Intervention Eyelash Conditioner By Jan Marini Review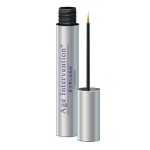 As the body ages there are many easily identified changes. Among the first of these changes tend to take place in the skin and the hair. Skin develops wrinkles and hair can begin to turn grey and even fall out or become thin and brittle. This happens to the lashes and brows too, and the Age Intervention Eyelash product claims to combat some of this aging by conditioning eyelashes and helping them to remain in optimal condition for as long as possible. We were a bit concerned when initial research showed that an FDA warning had been applied to the product, but we soon realized that this was from back in 2007 and had since been addressed by the manufacturer. So, with our fears alleviated, we began to find out what made this product "tick".
How Age Intervention Eyelash Works and Ingredients
The manufacturer of Age Intervention Eyelash is the famous Jan Marini Skin Research firm and this also alleviated any worries about dubious formulations. What we discovered at the company's website is that the entire list of ingredients is readily available. The product, which is applied to the upper eyelid at bedtime, contains a lot of conditioning agents that wrap the lashes in extracts that are meant to help them become shinier, thicker, and healthier. There is also a strong formulation of peptides that are known for "plumping" skin and hair through an extreme level of hydration too. This means that thicker and lusher eyelashes will result quite quickly when using the product. We were also happy to see that it can go across the brow as well.
User Reviews of Age Intervention Eyelash Conditioner
The reviews were all very favorable and indicated that most of the buyers were skeptics and that they were pleasantly surprised when they used the product. In fact, we kept running across things such as "five stars," or "this is my third bottle". This also made us realize that it is a product that must be continually used to maintain results because it does contain non-prescription ingredients.
A sample review of Age Intervention Eyelash we found:
"I didn't believe that anything could grow back my lashes, but within three short weeks I saw serious improvement and in two months I had eyelashes that I had only dreamed about."
Elizabeth, VA
Where to Buy
It is relatively easy to find Age Intervention Eyelash online and through the manufacturer. We would suggest the manufacturer because they actually offer a full year supply if a consumer would prefer to purchase it all at once.
Recommendation
We recommend Age Intervention Eyelash to people over the age of 40, or those with extremely thin and unhealthy lashes. The price ($150 for a year) is incredibly reasonable and the results show that it is a product that works!
User Questions and Answers
User Questions and Answers
No Questions Have Been Answered For This Article.