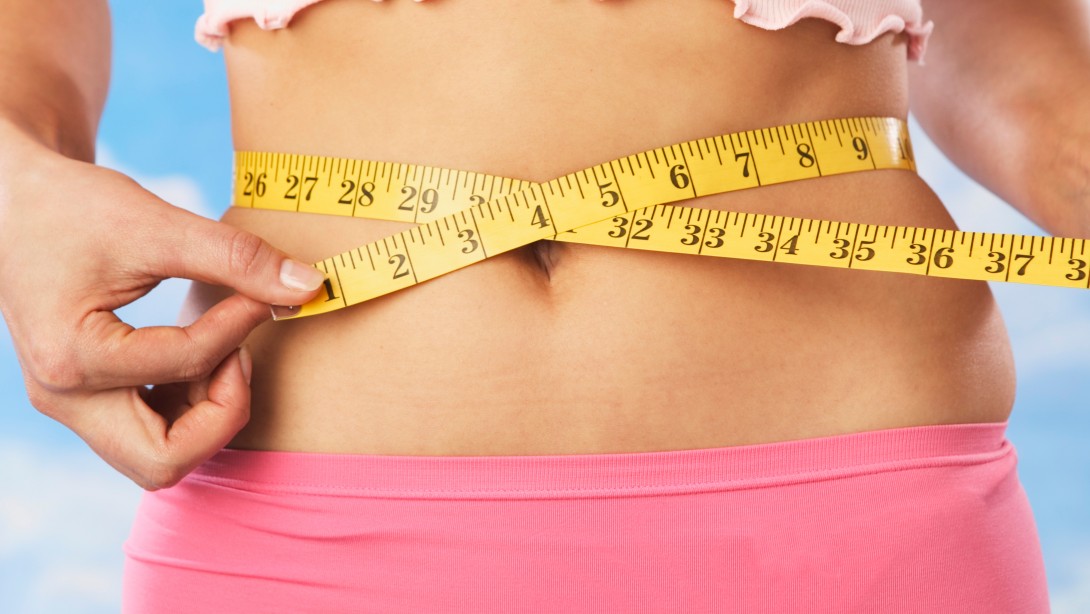 Top 3 Fat Loss Supplements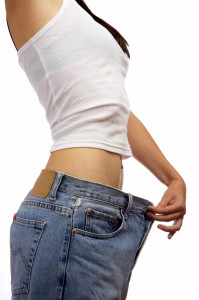 If you're like most women, there have been times in your life that you want to slim down, and we all want FAST results with fat loss!
If you're good at eating clean and exercising regularly, then you may be one of the lucky ones who can shed stubborn fat quickly. All it takes is a low carb diet and a calorie deficit for fat loss, right?
But what if you're not so great at food restriction? Or what if you eat good "most" of the time, exercise a decent amount, but the inches just won't budge?
This is where a supplement can really help with energy and fat loss, but it's important to choose one that will be beneficial to your health overall and not just a quick fix with no longevity!
Over the years I've always been a pretty healthy eater, but now that I'm in my 40's and my metabolism has slowed down and fat loss has become more of an effort, but I've found some effective products that deserve the spotlight!
#1 Fat Loss – Pruvit Keto//OS NAT
My top fat loss supplement is Pruvit's Keto-OS NAT, and make no mistake about it – ketones have EARNED their spot!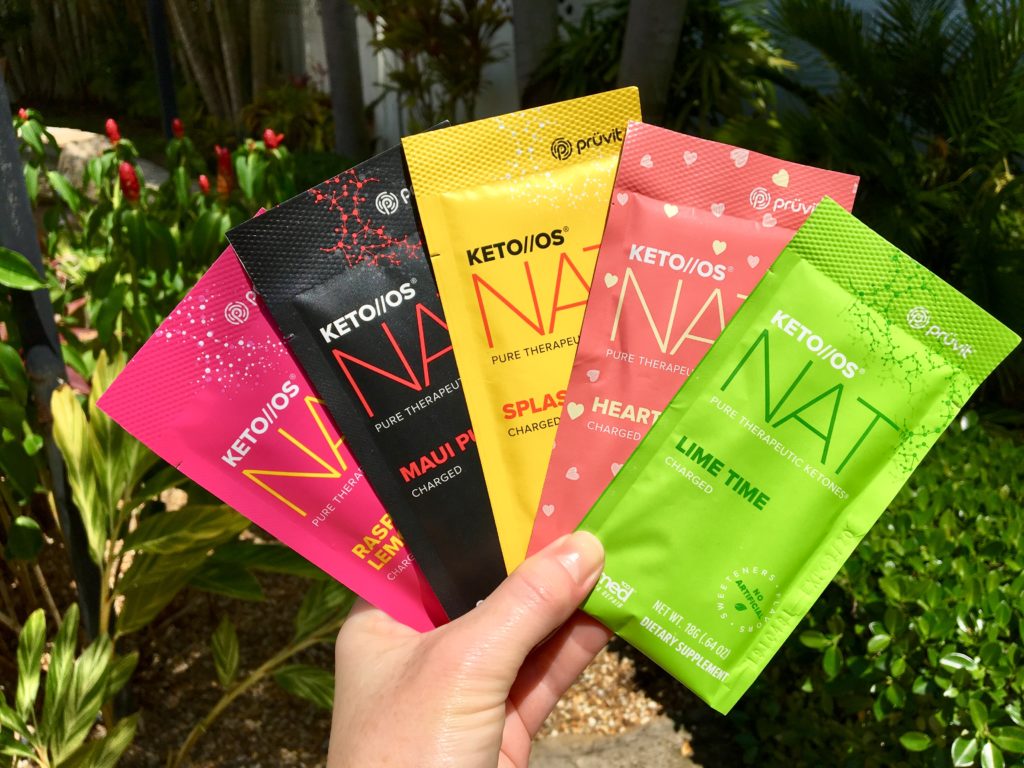 Keto//OS NAT is a powder you mix with water and drink 1-2x per day separate from meals (this is not a meal replacement or protein shake).
My favorite flavor is the Keto NAT Raspberry Lemonade, but to be honest all the flavors taste good!
I lost 17 lbs in a few short months, my mood is lifted, I have better focus, and I'm so much more productive. Even my skin and eyes are clearer!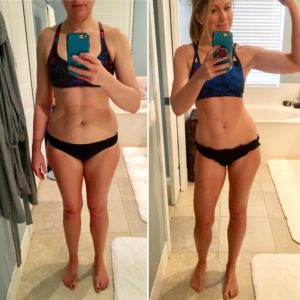 I have been drinking ketones now since 2015 and you can read more about my personal keto experience here and see my before and better photos!
How many times have you started a fat loss plan and get things moving, only to gain it all right back?

This is where ketones stand out from any other supplement I've ever tried!
Drinking one serving of Keto//OS biohacks your body into the metabolic state of ketosis in under an hour.
It suppresses your appetite so it's easier to eat smaller meals, and ketones are a fuel source so your body uses them as energy.
When your body is in ketosis, it encourages burning fat for fuel instead of sugar and carbs (glucose).

Keto//OS NAT comes in both  a "Charged" version and a "Decaf" version.
There are many other health benefits to supplementing with ketones such as better mood, better sleep, sustained energy, and focus!
Click Here to Read my Pruvit Review
#2 – Pruvit Keto Kreme *Functional Fat Technology™
Pruvit's Keto Kreme with *FFT is a companion product to drinking ketones, or can be used on its own to help your body burn fat and give your brain a boost of energy!

The Kreme is a yummy, sweet (sweetened with Stevia and nothing artificial), creamy fat supplement powder that you can mix with coffee, tea, or even just make a shake with water and ice.
I love mine mixed in hazelnut coffee or Chai tea!
Keto Kreme contains MCT (medium chain triglycerides), coconut oil, and four different types of patented collagen proteins great for hair, skin and nails.
Keto Kreme promotes ketosis, fills you up, and helps your body burn fat.  MCT could very well be the healthiest fat source on the planet. It's able to cross the blood brain barrier and get into your cells for immediate energy and a brain boost.
How do I use the Keto Kreme? I start my day with coffee and Keto Kreme, or coffee + MCT//143 and fast until I get hungry, then drink my Keto Max. This is a great way to give your digestion a rest and get into a deeper ketosis to burn fat quickly. It suppresses your appetite like crazy!
If you're addicted to those chemical and sugar filled coffee creamers – try the Keto Kreme!! If you don't like your coffee sweet, this next product is for you.
#3 – Dr. Mary Newport's MCT//143
MCT is derived from the heart of the coconut and this super food has real super  powers!
The MCT's in the MCT//143 are of the highest quality and made with a lot of integrity, and love!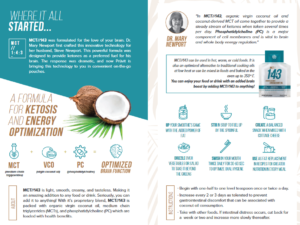 MCT's kill bacteria that cause viruses, acne, fungi and candida and supports healthy brain cells.
Dr. Mary Newport first crafted the MCT//143 in 2008 out of love for her husband, Steve Newport, who suffered from Alzheimer's.
Dr. Newport designed this powerful formula to provide ketones for his brain. "143" means "I love you." She improved his quality of life with the use of MCT and ketones.
MCT's are converted to ketones by the body, burned as immediate energy and NOT stored as fat, it encourages FAT LOSS by promoting ketosis.
MCT is a natural thermogenic which means you'll burn more calories which leads to fat loss. It also makes you feel "full."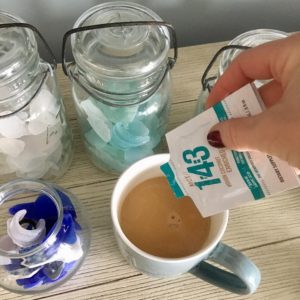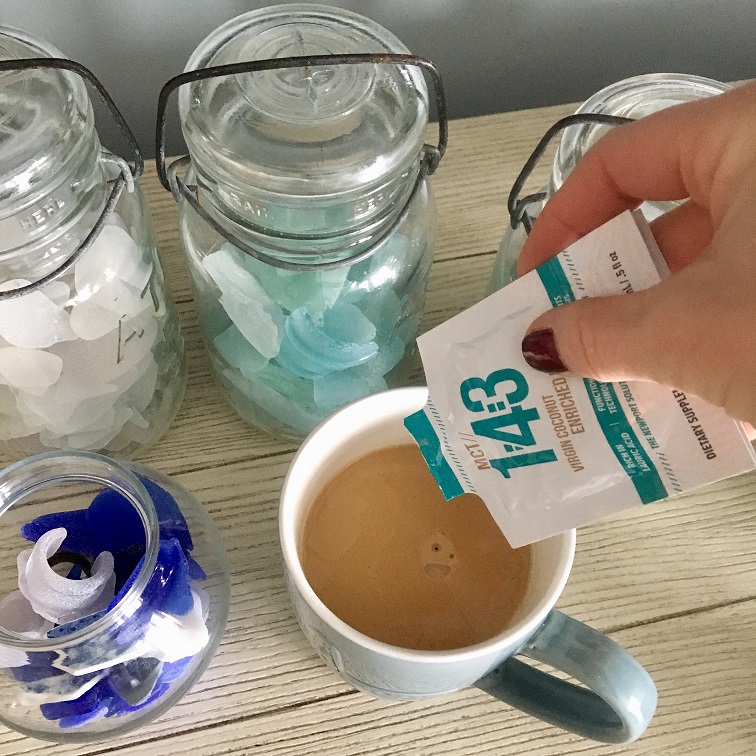 Adding a teaspoon of the MCT//143 right into your coffee can be a healthy addition to your morning!
MCT doesn't have a taste, and it blends very well – so well that you don't even notice it. I even drizzle mine on avocado or salads.
I mix this in with my coffee every morning without fail! Love the health benefits, and love how it makes me feel!
Click Here to Read my Pruvit Review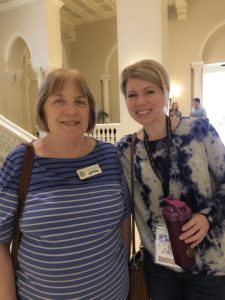 This is my personal review. This content is not the opinion of Pruvit Ventures, Inc. Pruvit Ventures, Inc, is not responsible for any of the information, view, or opinions expressed on this page. Please visit their official site for details. You can find links on this page. I am an independent Pruvit Promoter.

These statements have not been evaluated by the Food and Drug Administration. Prüvit products are not intended to diagnose prevent treat or cure any disease. If you are under medical supervision for any allergy, disease, taking prescription medications or you are breastfeeding contact your medical provider before adding any new supplements to your daily regimen.
User Questions and Answers
User Questions and Answers
---
Q: What is your view on Apple Cider Vinegar & Super Slim Garcinia for weight loss? -TINA
A:
Tina, apple cider vinegar has a lot of health benefits, but it won't do much for weight loss. It's great for digestion and bloating. Garcinia is supposed to make you feel full faster but I can't see taking it for any amount of time, I've tried it and wasn't impressed. I've just had such great results drinking Keto that I will never look for any other weight loss aids. There are  just too many additional health benefits to exogenous ketones aside from fat loss. I've been drinking then since January and I lost 17 lbs in a few months and have kept it off easily. I drink one Raspberry Lemonade drink per day and it keeps me feeling great, gives me energy and puts me into ketosis. Read my personal review on Keto OS here. Let me know if you have questions. ~Rachel
Was this question helpful to you?
1 out of 1 people found this question helpful.
---
Q: HI! what time of day do you drink this? do you drink it, then workout? it breaks a fast, so do you fast until a certain time, then drink it? -kasey
A:
Hi Kasey, yes I personally usually drink it about an hour before I workout which is usually around noon. It gives me energy the rest of the day. But anytime is fine, whatever works with your schedule and whenever you want the energy boost. Ketones won't break a fast, so you can drink and fast as long as you want. xo Rachel
Was this question helpful to you?

---
Q: How many I have lost weight in one month? -Medsmantra
A:
Hi Medsmantra, your question is a little unclear, but I think you're asking how much can you lose in a month. The answer to that is hard to say because a lot depends on how your diet is and how active you are. There's no one answer fits all. Ketones are a great fat loss supplement in addition to a low carb diet, and provides many health benefits, but they are pricey (worth it to me). If you're looking for a more specific "weight loss" fat burner, give Leanbean a try, and you can read my review there. Good luck! Rachel
Was this question helpful to you?

---
Q: The MCT's are too much for my liver/gallbladder. I am now trying their new product - KETO OS 3.O. It is the ketones without the MCT's. Though I believe in being a fat burner and know that MCT's are very healthy for us - do you have any experience in using the 3.O? I've only been on it 3 days now at a half a pack and will do this for 5 days, then will take this dose 2 times a day and see how I do from here. I will try the 2.O version again but this time will start off with very small doses as my digestive system did not do well with the regular dosing. Thank you. -Julie
A:
Hi Julie! Thanks for your question. I've tried the Chocolate Swirl only from some samples I had but I still had some old product to use up so I've mostly still been drinking the Orange flavor which I really like. I'll probably switch to the Chocolate by the end of this month. I never really got an upset tummy from the orange but I like that the chocolate has a prebiotic in it. See how you do with the chocolate and if you don't have any tummy upset, I would suggest sticking with that one. Rachel~WomensBlogTalk.com
Was this question helpful to you?

---
Q: What would you suggest ordering to get started? I don't want to commit to having it shipped every month until I try it! It didn't look like you could mix flavors or caffeine content in the Buy 2 get 1 option. Thanks! -Angela
A:
Hi Angela, thanks for your question. Yes it's too bad they didn't let us mix and match with that sale. I can tell you the Maui Punch is their biggest seller followed by Orange, and then Chocolate Swirl. I would start with the flavor that appeals to you the most. I always hook my customers up, so if you end up ordering through me I'll send you some samples of the other flavors to try! Email me at [email protected] and you can visit my Pruvit website here. Thanks, Rachel
Was this question helpful to you?

---
Q: I leave in south Africa, where in south Africa can I buy keto OS? -thobile
A:
Hi there, as of right now Pruvit only ships to the U.S., Canada and Australia. I'm sure they will be worldwide eventually, they're growing at a fast pace.  Rachel
Was this question helpful to you?

---
Q: Is this a paid promotion? I am hoping for objective appraisal. -Turra
A:
Hi Turra, no it's not a paid promotion, although I do offer some affiliate links throughout my site.
Was this question helpful to you?

---
Q: do you have to be on a veto diet for the veto supplements to work? -Ash
A:
Hi Ash, no... you do not have to follow a strict diet - or any specific diet for that matter - for the ketones to work. They will help suppress your appetite, and give you energy so you can follow any healthy eating plan you like. Remember, carbs don't make you fat - an excess of calories do - which is then stored as fat. So, as long as you keep your amounts in check, the ketones will help with cravings and I just get full quicker.... Why not give some samples a try and see how they help you? Visit my Keto Samples Blog and grab a 5 or 10 day experience, so you can get a feel for the flavors before you jump in with a full box, if you choose to keep going. Thanks! xo Rachel
Was this question helpful to you?

---
Q: I take it, if all these supplements are keto you are yourself on a keto diet? -Krista
A:
Hi Krista, I follow a low carb diet and also intermittent fast so I go in and out of ketosis. I'm not trying to be so strict that I must stay in ketosis all the time. And to use the drinks you don't have to follow a strict keto diet to see results. They help with appetite, so it makes it easier to eat in a calorie deficit which is what you need for fat loss. Did you see my keto samples? Maybe give some a try to see how you like them. Thanks! Rachel
Was this question helpful to you?

---
Q: Any news on whether this is available in South Africa yet? @Thobile? -Nika
A:
Nika, Pruvit is not yet available in South Africa. Right now it's U.S., Canada, Australia and parts of SE Asia. Hopefully soon! However Lean Bean is available worldwide. Thanks! Rachel
Was this question helpful to you?

---
Q: Can You add the MCT 143 to the Keto Kreme -Lorie
A:
Hi Lorie, yes you could if you were following a higher fat diet and wanted some extra healthy fat. There is MCT in the Kreme however. xo Rachel
Was this question helpful to you?

---
Q: Does the keto os have chronium in it -michelle
A:
Michelle, Keto does not contain chromium...here's a picture of a keto pack to you can see the ingredients. Rachel~WomensBlogTalk.com
Was this question helpful to you?

---