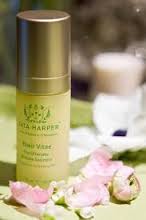 Tata Harper Elixir Vitae Review
Tata Harper Elixir Vitae Overview
Well, the name means "Elixir of Life" so it's got a lot to live up to. The subtitle of this product is "The Ultimate Wrinkle Solution" so that doesn't lower expectations any. As for what Tata Harper says you can expect, that would be a relaxation of facial muscles leading to a smooth, dense, voluminous, wrinkle-free face in no time. By using Tata Harper Elixir Vitae, you'll experience:
In 4 hours, 100% of muscle contractions relaxed.
In 24 hours, 75% smoother skin.
In 28 days, a 35% reduction in the appearance of wrinkles.
In 30 days, minimized look of crow's feet for 83% of users.
In 42 days, 33% reduction in the number of deep wrinkles.
Again, Tata Harper Elixir Vitae sets high expectations. Oh, and did I mention the price? It's a lot, but we'll get into that later. Let's take a closer look and see if they can live up to such high expectations.
Tata Harper Elixir Vitae Ingredients and How They Work
The 38 ingredients in Tata Harper Elixir Vitae are all natural and nontoxic. This is true of all Tata Harper products, as it's a luxury natural and semi-organic skincare line. But truthfully, I don't see much in this list that stands above lots of other products. There's:
Glycerin and Caprylic/Capric Triglyderide, along with some botanical oils for hydration.
Mango Butter for emollience.
Aloe Leaf Juice for soothing and calm
A whole slew of Natural BotanicalAntioxidants that may also provide nourishment to the skin.
Sodium Hyaluronate to plump out wrinkles and hydrate skin.
Vitamin E for antioxidant protection against free radicals damage caused by environmental exposure.
Tata Harper Elixir Vitae is fine for all skin types, and is especially tailor made for adding volume to your skin. Instructions are to apply one pump over your entire face and neck.
Tata Harper Elixir Vitae Pros and Cons
Advantages of Tata Harper Elixir Vitae
It's all natural.
Some of the Tata Harper Elixir Vitae reviews I've seen are from very happy customers who love what this does for their skin.
Disadvantages of Tata Harper Elixir Vitae
It's extremely expensive.
There are just as many negative reviews as positive from customers who've used it.
Some of these natural ingredients can be irritating.
The claims that Tata Harper Elixir Vitae can relax facial muscles are simple not supported by the ingredients.
Where to Buy
You can purchase Tata Harper Elixir Vitae online at their website. The 1 ounce pump sells for an astounding $365.
Conclusions
I'm not sure what a skincare product would have to do for me to spend $365 on it, but it would probably involve at least a foot massage. As it turns out, Tata Harper Elixir Vitae doesn't give foot massages. And as far as I can tell, it doesn't relax facial muscles either. It does provide a whole lot of antioxidant protection, but a this price point, that's just not enough.
Have You Used Tata Harper Elixir Vitae? Leave Your Review Below!
User Questions and Answers
User Questions and Answers
No Questions Have Been Answered For This Article.