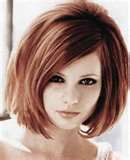 Short Hairstyles For Thick Hair
Short Hairstyles for Thick Hair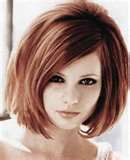 Having thick hair can be seen as a blessing as you never have to worry about having flat, lifeless hair. You also do not have to rely on an arsenal of volumizing or thickening products to give your hair some body and bounce. And when it comes to choosing a short hairstyle, you are lucky to have many options in terms that flatter your face and are easy to maintain. Here is just a few choices to consider:
Bob cut
There is nothing fancy about a bob cut, but it is always trendy and never boring. This chin-length hairstyle looks good on just about any shaped face. If you want to update the look, you can always add highlights or dye your hair a different color.
Short crop haircut
If your hair is straight and thick, this is the perfect style for you. This style can get more edgy with a choppy look by having the haircut short in many layers. Adding some mousse or gel to the routes will help keep the choppiness look throughout the day.
Pixie haircut
Pixie haircuts are for bold women who do not have time to play around with their hairstyle. With this hairdo, you can just wash and go. This style really accentuates your facial features—especially your eyes and cheekbones. However, in order to maintain this look, you will need to get it cut more often than with other styles.
Shaggy haircut
A shaggy cut may sound messy, but it is actually one of the more perfect hairstyles for women with thick hair because the thickness is what creates the shagginess. You will also get some extra bounce and volume to your hair. This look is always trendy and looks good whether you are at work or spending the night on the town.
Razor cut
This hairstyle looks best on women with thick hair. The many layers framing the face give your hair bounce but it also thins it down towards the ends so it does not become unruly and messy looking.
Feather cut
Farah Fawcett made it popular in the seventies and it is still one of the favorite styles among women today. Feathered haircuts give height at the top part of your hair as the layers hang down from the crown of your head. However, in order to keep the cut looking the way it should, you will need periodic trims once it begins to grow out.
Layered cut
You cannot go wrong with this great look. Layering the sides keeps the hair from looking too puffy, but does not take away from its volume. The layers themselves can be brushed in towards the face for a cleaner look or away from the face for a feathered, wind-blown look. This is an easy style to maintain.
As you can see, there are many options in terms of short hairstyles for women with thick hair. It is just a matter of finding the one that fits your lifestyle, personality and sense of style.
User Questions and Answers
User Questions and Answers
No Questions Have Been Answered For This Article.