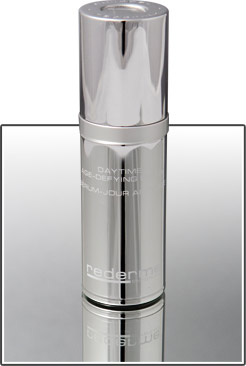 Rederme Review – Does Rederme Really Work?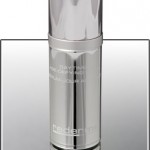 Everyday we come across a new wrinkle cream or skin care product that promises to deliver amazing results, yet is brand new to the market.
Rederme is one such product which caught our eye when we were checking the weather this morning, so we decided to write a review about it to find out if it really works.
I'm sure by now (if your a regular reader) that you have seen some of our other articles talking about fake blogs and articles that push women's wrinkle cream products.  It usually starts with an ad that says something like "Dermatologists hate here! $5 trick to lose ten years!" or something to that effect.
Well, as usual we came across an ad just like this one proclaiming Rederme was used to shave years off of your face.
So What is Rederme?
According to the official site, Rederme is a product supposedly manufactured in Switzerland which uses a patented Derma B technology to work effectively.  After some research, we determined that Derma B is a peptide compound that allows for the product's other ingredients to be "soaked in" while applied to the face.  This is supposed to leave a smooth, non greasy residue behind, and also act as a skin protectant.
Rederme is actually a 2 step product, with one being a Daytime Age Defying Serum, and the other used at night.  The daytime product is supposed to work by using wheat proteins and peptides to provide exceptional firming and plumping.
The nighttime cream is used to help improve hydration, soften lines and wrinkles, and reduce discolorations.  It also contains other ingredients, including ginseng, algae, and mushroom extract.
User Reviews and Side Effects of Rederme
Rederme appears to be a very new product to the market, with no reviews or information about potential side effects being listed online.  We believe that since this product is so new that it may take a few months for word to get out about it and an results from users to be posted.  Check back in a few months to see if we have found any, or just leave your review below.
Where To Buy Rederme
It also appears that the only place to buy Rederme is through their 2 official sites, getrederme.com and tryrederme.com.  It is available as a free trial for around $5, but keep in mind the terms and conditions while ordering.
You will need to cancel your trial within 14 days of ordering, or Rederme will continue to send you a fresh supply every month and charge your credit card $80/monthly.
Recommendation
The advertisement that we came across paints Rederme as a fast acting and effective wrinkle cream that is designed to produce results.  However, if you read the fine print on the ad we came across you will see the familiar disclosure:
"I UNDERSTAND THIS WEBSITE IS ONLY ILLUSTRATIVE OF WHAT MIGHT BE ACHIEVABLE FROM USING THIS/THESE PRODUCTS, AND THAT THE STORY/COMMENTS DEPICTED ABOVE IS NOT TO BE TAKEN LITERALLY."
So what the ads are basically saying is that your not really going to get results like this, we just like to say you will.  It's false advertising at its best, and has been used for dozens of wrinkle creams that we have reviewed.  Personally we would stick to the products we know work, such as Lifecell or  Kollagen Intensiv.
Have You Used Rederme?  Please Leave Your Review Below!
User Questions and Answers
User Questions and Answers
No Questions Have Been Answered For This Article.