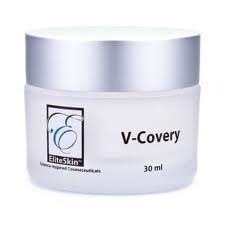 Obagi Nu-Derm Clear Review – Effective?
Obagi Nu-Derm Clear Overview
If you've got serious hyperpigmentation issues, you need a serious skincare solution.  Obagi Nu-Derm Clear claims to be the one.  Part of the Obagi Nu-Derm anti-aging system, Obagi Clear lightens skin discolorations due to aging, too much sun, acne, pregnancy, or freckles.  The ingredients are so strong, you need a prescription to buy it.  And judging by some of the reviews we've seen, Obagi Nu-Derm Clear just may be worth it.
Obagi Nu-Derm Clear Ingredients and How They Work
The primary ingredient in Obagi Nu-Derm Clear is Hydroquinone.  Hydroquinone is considered by dermatologists to be the most effective treatment for hyperpigmentation.  It works by inhibiting the activity of tyrosinase so it cannot convert into melanin, which is the dark pigment in skin.  Non-prescription creams are allowed to contain up to 2% Hydroquinone.  Obagi Nu-Derm Clear uses 4% which is the maximum amount allowed with a prescription.
There is a bit of controversy over the use of Hydroquinone.  There are several countries in which it is completely banned.  The FDA considered banning it in the US at one time.  Instead, they made 2% the highest concentration allowed without a prescription.  The concern is that Hydroquinone has been shown to cause cancer in rats.  There are no known human cases, however.  Additionally, it is thought to possibly cause ochronosis, a permanent thickening and darkening of the skin.  This is why the higher strengths need to be prescribed by a professional.
Obagi Nu-Derm Clear Pros and Cons
There is good and bad to consider with all products, including this one.
Advantages of Obagi Nu-Derm Clear
It uses the most powerful lightening ingredient in the highest strength available.
Obagi Nu-Derm Clear reviews are mostly positive.
It's made by a respected company.
Doctors recommend and offer this product.
Disadvantages of Obagi Nu-Derm Clear
There are some health concerns with Hydroquinone.
It is expensive.
You have to get it from a dermatologist or esthetician.
The Hydroquinone is irritating to some.
Where to Buy
The Obagi website has a provider finder feature.  You enter your zip code and it returns a list of local practitioners who offer their products.  Given that you need a prescription, this is your best bet for finding Obagi Nu-Derm Clear.  There are online sites that sell these products, but the Obagi website states that the company cannot vouch for their authenticity unless you purchase them through professionals.
Conclusion
If you have very minor discolorations, or if you are just trying to even out your skin tone a bit, you should probably opt for something less strong.  But if your age spots, freckles, acne scars, or melasma are to the point where you need serious help, Obagi Nu-Derm Clear may come to the rescue.  Your doctor may recommend the whole Obagi Nu-Derm line if he or she thinks you will benefit.  If you do choose Obagi Nu-Derm Clear, make sure to work with a professional so they can monitor your progress and any reactions you may experience.
Have You Used Obagi Nu-Derm Clear?  Leave Your Review Below!
User Questions and Answers
User Questions and Answers
No Questions Have Been Answered For This Article.