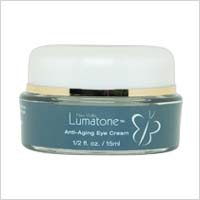 Lumatone Review – Does It Really Work?
Lumatone Review
Dark circles under the eyes are very unbecoming, and chances are that if you suffer from severe dark circles you have tried a number if different options to diminish the appearance of the dark circles.  If you have tried several natural remedies with no success you may want to consider investing in an eye cream specifically formulated to reduce the appearance of dark circles under the eyes.  Lumatone seeks to address the root causes of dark circles under the eye including leaking capillaries and collagen loss.  Lumatone is the only product advertised by the elusive company that created the product.  Unfortunately the Lumatone website does not directly identify the company that manufactures the product, which is a bit alarming.  Does the product work though?  Let's find out.
How Lumatone Works and Ingredients
While a comprehensive list of all the ingredients in Lumatone was hard to come by the main ingredients in the product lead to a somewhat mixed review.  Titanium oxide and polysilicone are two of the main ingredients listed and while they have been shown to produce some improvement in skin tone they also create allergic reactions in some individuals.  Honey extract is also listed in the partial ingredients list that was found and this natural ingredient has been scientifically shown to have beneficial effects on the skin, especially with regards to reducing inflammation in the skin.  Mica is another ingredient that helps brighten the skin, but us can also cause skin reactions in certain individuals.  A thin layer of Lumatone needs to be applied around the eyes for a few weeks in order to produce visible results.
Lumatone Pros and Cons
When a product is specifically formulated to target a particular problem it is reasonable to expect impressive results in that particular.  A look at the pros and cons as to how well Lumatone actually works to correct the problem of dark circles will help you to determine if this product is right for you.  Here are some of the benefits of Lumatone:
The company offers a free 30 day trial without signing you up to an auto-shipping program
The product is reasonably priced at right around $40
Lumatone contains no synthetic fragrances which can cause irritation to the sensitive skin around the eye
There are also some drawbacks that should be considered before deciding whether to purchase the product or not:
There are no clinical test results listed on the product website
There was no complete ingredients list that could readily be found
The fact that there is no information about the company that manufactures Lumatone is a bit of a red flag
Where To Buy Lumatone
is offered mainly on the product website.  If you search dilligently you can also find a few boutique online sites that sale Lumatone, but not for the price on the product website and without the free 30 day trial.  For these reasons if you decide to give Lumatone a try it is best to stick with the product website.  The $40 price point rarely varies though you can occasionally catch a deal where you save buy purchasing multiple jars of the product.
Conclusion
When you are only targeting one particular issue for your skin care you run the risk of overlooking products that provide overall help your facial skin that can provide a better value.  While Lumatone does work to diminish the appearance of dark circles to a certain degree the results unfortunately do not justify the $40 price tag.  If you want to give the free 30 day trial a chance to see if this product produces better result for you that is fine; it is a risk-free trial.  In general though there are better options for eye creams to repair dark circles.
Have you tried Lumatone?  Leave your review below!
How Women Found This Review:
and https://www womensblogtalk com/lumatone-review-does-it-really-work
User Questions and Answers
User Questions and Answers
No Questions Have Been Answered For This Article.