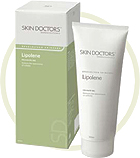 Lipolene Review – Does it Work?
Lipolene Overview
Dimples are cute on your face, but not on your thighs. Cellulite is a problem that effects as much as 85% of the world's female population and some men have cellulite as well.  That lumpy, bumpy, cottage cheese type fat that gathers around the belly, on the hips, thighs, and fanny is all too common.  There are conflicting thoughts on its cause with fingers pointing at excess weight, poor circulation,  heredity, diet, and other factors.  We do know that heredity does play  a role in cellulite's appearance and that cellulite gets worse as we age.  There are multiple products on the market that say they can help reduce the appearance of cellulite.  Lipolene is a cream that claims it can dramatically improve the skin's appearance and lessen cellulite.  Does it work?
Lipolene – Its Ingredients and How it Works
No official website was found for Lipolene so there is a limited amount of information available about this cellulite cream. Here's what is known:
Lipolene is manufactured by a company named Skin Doctors Cosmeceuticals.  The product does contain some ingredients that have been clinically proven to improve the appearance of cellulite.  Some of those ingredients include caffeine and Theobroma cacao, other wise known as cocoa.  These two ingredients are xanthenes and scientists know that xanthenes help speed up circulation and act as diuretics, which helps eliminate excess fluids and restructure cells.
Some of the other active ingredients in Lipolene include:
Forksolin – an herbal ingredient that is believed to stimulate fat loss
Seaweed – to restore elasticity to the skin and detoxify and cleanse
Gotu Kola – for strengthening connective tissue and improving blood circulation
Rosemary oil – a natural diuretic
Salicylic acid and apple juice – used as exfoliants
Aloe Vera – a natural moisturizer that helps re balance the skin's PH level
The theory is that this combination of ingredients works to break down fat, decrease water being held in fat cells, and smooth, tighten, and firm the skin, making the cellulite less noticeable.  Lipolene manufacturers promise you will see optimal results within 8 weeks of begining regular topical applications to cellulite trouble spots.
Where to Buy Lipolene
Lipolene is difficult to find online or in any US retailers.  The only websites found to sell the cellulite cream were UK sites and the prices  averaged about 20 pounds (approximately $31 US) and you must pay an international shipping fee.
Lipolene Pros
Contains 9 active ingredients
Contains ingredients known to improve cellulite appearance
Lipolene Cons
Difficult to order in US
No official website
No guarantees found
No testimonials
Our Conclusions
Lipolene anti cellulite cream does contain ingredients that are known to temporarily improve the appearance of cellulite. Unfortunately,  there is no official website to provide us more facts about this product.  We'd really like to see more information about Lipolene before recommending it. Because it is not available from US retailers, it seems to us it makes more sense to try one of the many other cellulite creams available to purchase in this country.
Have You Tried Lipolene?  Leave Your Review Below!
User Questions and Answers
User Questions and Answers
No Questions Have Been Answered For This Article.