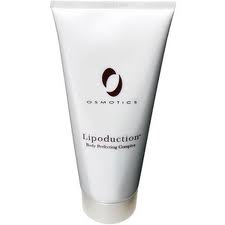 Lipoduction Body Perfecting Complex Review – Discontinued?
Osmotics Cosmeceuticals is a skin care company dedicated to the idea that the science is more important than the marketing. Founded in 1993, the company prides itself as having achieved many "firsts" in the cosmetics industry. One of these is their anti-cellulite product, Lipoduction Body Perfecting Complex.
Lipoduction Body Perfecting Complex, created in 2003, was the first cellulite cream that used Nanotechnology to ensure that the active ingredients penetrated beneath the surface of the skin. It combined skin smoothing ingredients with antioxidants to achieve smooth textured and even toned skin on your hips, thighs, buttocks, and stomach.
Lipoduction Body Perfecting Complex Ingredients and How They Work
When it comes to Lipoduction Body Perfecting Complex, Osmotics claims that it's all in the delivery system. Using a patented permeation method, the ingredients are able to penetrate the skin's lipid barrier and reach into the body's fat cells and the skin's connective tissue. Once there:
Grapeseed Extract strengthens capillaries and collagen in skin.
Caffeine helps burn fat and draw water out of cells, thereby shrinking them.
Coleus Forskohlii Root helps burn fat and increase metabolism.
Coenzyme A oxidizes fatty acids.
Spearmint Oil improves fat metabolism.
The recommended usage is once per day after bathing and before applying other products. You'll want to make sure to apply it with a massaging motion to stimulate the cells and allow for maximum absorption.
Lipoduction Body Perfecting Complex Pros and Cons
Making a comparison of the benefits and drawbacks of a particular product can go a long way toward helping you make your best possible decision.
Advantages of Lipoduction Body Perfecting Complex
Clinical studies have shown it to work.
It contains common anti-cellulite ingredients.
There are many positive

Lipoduction Body Perfecting Complex

reviews.
Disadvantages of Lipoduction Body Perfecting Complex
It is expensive.
It has been discontinued by its manufacturer.
Where To Buy
Osmotics has discontinued the Lipoduction Body Perfecting Complex product. The standard price used to be $95 for a 6.7 oz tube. Now that the company is no longer making it, the price third party retailers want for it seems to be going up.
Conclusion
Lipoduction Body Perfecting Complex claimed to use breakthrough, patented technology to rid your body of unsightly cellulite. 9 years later, the product has been discontinued. The ingredients were solid, and the word of mouth seemed decent, so we're not sure what prompted that decision. Maybe the marketing was sacrificed a little too much. Nevertheless, the fact that it's been discontinued means that it is only going to get harder and harder to come by. With that being the case, we recommend that you find something else, something that, to the best of your knowledge, plans to stick around a while.
Fight cellulite from the inside out! Check out our Top Fat Burner which works by blocking the formation of fat (before it can turn to cellulite!)
Have You Used Lipoduction Body Perfecting Complex? Leave Your Review Below!
User Questions and Answers
User Questions and Answers
No Questions Have Been Answered For This Article.