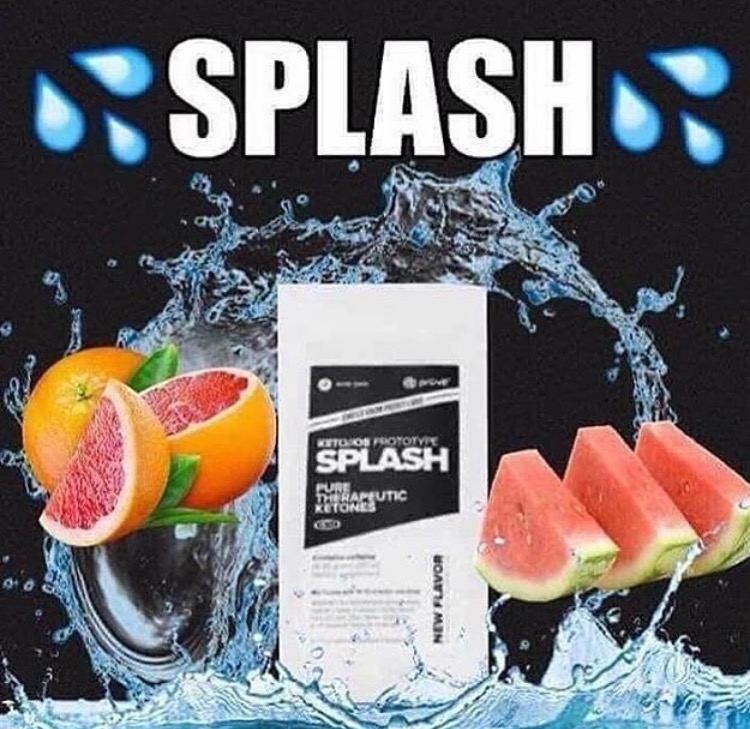 Keto Splash is Making Headlines! What is this New Flavor?
Keto Splash is here to stay!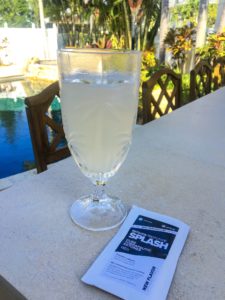 Pruvit has done it AGAIN with the release of Keto Splash!
How they continue to come out with new flavors that trump the last is exactly why they're the leader when it comes to exogenous ketones.
Bottom line, Pruvit knows how to make ketones taste ahh-mazing!
Pruvit's latest flavor is Keto Max Splash which is a watermelon-grapefruit flavor, how refreshing and yummy does that sound?
Keep reading to learn all about the new Keto Splash and I'll just tell you up front, it's delicious!
This is my personal review. This content is not the opinion of Pruvit Ventures, Inc. Pruvit Ventures, Inc, is not responsible for any of the information, view, or opinions expressed on this page. Please visit their official site for details. You can find links on this page. I am an independent Pruvit Promoter.
What's Different about Pruvit's New Keto Splash?
The new Keto Splash is similiar to Pruvit's new Keto AMPED Blue Ocean flavor in that it contains Pruvit's patented AC-11 DNA repair and of course BHB (Betahydroxybuterate i.e. ketones).
BHB is the common factor in all of Pruvit's Keto OS, Keto Max, and Amped Blue Ocean drinks – this creates the magic in these drinks!
Aside from the AC-11 and added Vitamin B, Keto Splash has a similar base blend and caffeine level as the other Max flavors, which is about as much as a cup of Starbuck's coffee (120 mg).
My Experience Drinking the New Keto Splash!
It went down today, and the new Keto Splash flavor tastes delicious!
It tastes like you dropped a watermelon grapefruit jolly rancher in your water except not as sweet.

Like all the Pruvit flavors, they are sweetened with all natural Stevia which comes from a plant. There are no artificial colors, flavors or sweeteners in Pruvit's products. 
The Splash was very refreshing, easy to drink and gave me the same energy boost as the Max, even a little more with the B vitamins.
I didn't eat too much today (wasn't hungry), and powered through a very intense Orange Theory Fitness workout (HIIT tranining) and felt great!
I actually ran faster than I ever have before. Usually on the all-out runs I max out at 8.5 – today I got up to 9.2 and felt very strong.
This is one of the main reasons I love fueling on ketones, they make you feel so strong!
What Happens when you Drink Ketones?
You elevate your ketone levels and go into ketosis.
Ketosis is a natural state and our bodies make ketones naturally when in nutritional ketosis.
I also tested my ketone levels with a keto stick (you can buy at any drug store), and look at that result!
I encourage you to watch the campfire video on Pruvit's website to fully understand ketones and ketosis, and how you're body uses ketones for fuel.
Pruvit's New Flavor: Keto Splash
Here are some quick facts on Pruvit's new Keto Splash: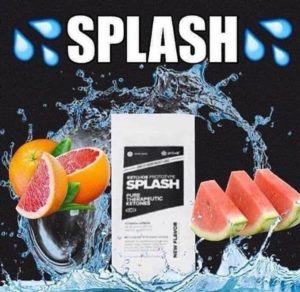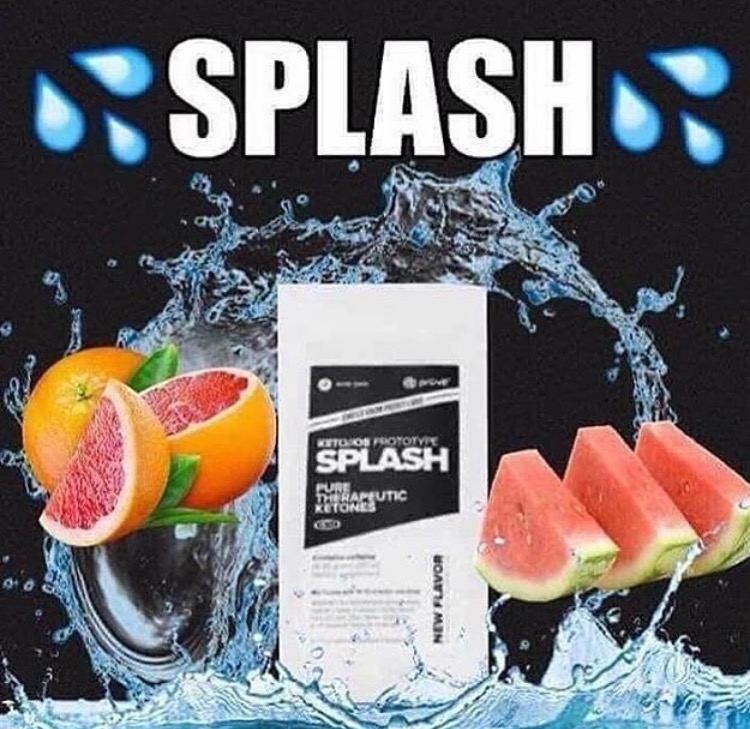 Watermelon-Grapefruit flavor (think light citrus)
Patented AC-11 DNA repair (anti-aging!)
Three added B Vitamins (B3, B6, B12)
It's a Max formula so it's got a quicker uptake, faster peak, and lasts longer
Benefits of Exogenous Ketones
Be sure and check out my full testimonial on Pruvit's Keto OS and Keto Max here, including my before and better pics.
I provide a ton of info on how ketosis works, all the different flavors, and what to expect when drinking ketones.
There are many, many health benefits to drinking ketones, here are some:
Benefits of ketones:
FAT LOSS
MUSCLE PRESERVATION
FAST & SUSTAINED ENERGY
REDUCES BRAIN FOG
INCREASED FOCUS
APPETITE SUPPRESSION
STRENGTH GAIN
BETTER MOOD
BETTER SLEEP
BETTER DIGESTION
I hope you enjoyed my review of the new Keto Splash. If you've gotten this far, that probably means you're genuinely interested in the benefits of ketones. Get started today and get to feeling #better!
Pruvit Keto OS & Keto Max Samples
Pruvit Keto White Midnight Unleashed
AC-11 DNA Repair – Why it Should be Part of Your Anti-aging Routine
Disclaimer: These statements have not been evaluated by the Food and Drug Administration. Prüvit products are not intended to diagnose prevent treat or cure any disease. If you are under medical supervision for any allergy, disease, taking prescription medications or you are breastfeeding contact your medical provider before adding any new supplements to your daily regimen.
User Questions and Answers
User Questions and Answers
---
Q: I'm 70 years old and about 45lbs overweight, is it safe for me to drink? -Sharon
A:
Hi Sharon, absolutely. Age doesn't matter... my mother is 72 and drinks ketones and it helps keep her lower carb and she's lost weight, feels much better and happier as well. Hope you'll give it a try! Check out my Keto Samples blog if you'd like to try a variety pack before committing to a full box of one flavor. But the Splash, Raspberry Lemonade and Heart Tart are all very popular. :) Thanks! Rachel
Was this question helpful to you?

---