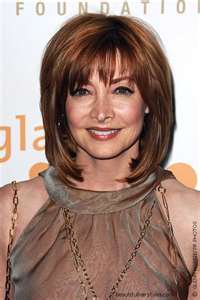 Hairstyles for Women Over 40 With Fine Hair
Neat Hairstyle Ideas For Women over 40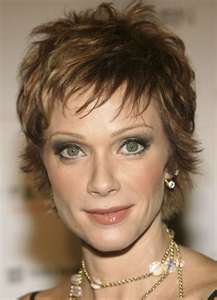 Fine hair is not so fine when it remains challenging to get any volume or body out of it or have it hold a style for more than an hour. And if you are over forty, thinning hair can often become a part of the aging process making your hair even less cooperative. Aside from trying to find a hairstyle that fits with the thin texture, women over the age of forty also want to have a style that does not appear older than they actually are nor do they want one that looks as if they are trying to be young again. This becomes a delicate balance of sorts.
If you are a woman over forty with fine hair, hope is not lost. Here are a few options to choose from when selecting a hairstyle:
Pixie cut
Halle Berry has been getting away with this cut for years which proves how well it works for both younger and older women. The hair is cut very close to the head, but for those with fine hair, adding a bit of short layers will add some volume and thickness. This is a very chic and sexy style that is superb for the more mature women. It is also very versatile in terms of dressing it up by wearing large earrings for a night on the town.
Layered cut
Fine hair demands layers as it can add loads of volume and appear thicker This is even more crucial if your hair is on the long side since fine hair tends to lay flat with no volume or depth to it. By adding layers all around, and of varying lengths, your fine hair will come alive. Adding a layered bang and sweeping it to the side gives it even more dimension and is great looking on women in their forties.
Short and choppy cut
For a woman in her forties with fine hair, a short cut just below the ears with some choppy layers all around is a great style. On the top of the head, pull out some of the pieces of hair while twisting it to create a spiky look. This is a fun way to wear the hair and is well-suited for older women. Just be sure to use a good quality pomade or gel when creating the spikes.
Fine hair warrants the use of products to add volume. Gels, mousses, hair wax and thickening products can all help fine hair look a lot less flat and lifeless. But once you choose the right hairstyle for your fine hair, you will no longer have to worry about looking unstylish or boring with your hair. As a woman still in her prime at forty, you still have a lot of sexy left in you and a great hairstyle can bring that out front and center.
User Questions and Answers
User Questions and Answers
No Questions Have Been Answered For This Article.