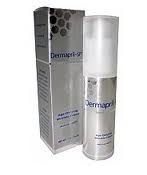 Dermapril SP Review – Should You Try It?
Dermapril SP Overview
Matrixyl3000 is the active ingredient in Dermapril SP Anti-Aging Wrinkle Cream, which claims to reduce the appearance of wrinkles, rejuvenate and renew aging skin, and restore skin's youthful radiance without the need for botox.  Matrixyl3000 is a well-tested and well-established ingredient in anti-aging wrinkle cream products.  It's an antioxidant created from the combination of two peptides,  palmitoyl oligopeptide and palmitoyl tetrapeptide-7.  According to clinical trials, Matrixyl3000 resulted in a 33% decrease in wrinkle density and a 20% decrease in wrinkle depth.
Dermapril SP- Other Ingredients and How It Works
Dermapril SP is one of the many wrinkle creams available online that claims to work like Botox without the need for painful needle injections.  The Matrixyl3000 helps aid aging skin in the production of collagen, which is needed for youthful looking skin.  Dermapril SP also contains Hyaluronic Acid, which acts as a humectant, adding moisture to skin and filling in wrinkles.  Fibronectin is an additional ingredient that helps activate faster cell regeneration.  Dermapril SP ingredients are rounded out with green tea extracts which add a soothing property to the cream.
Dermapril SP encourages customers to use the cream twice daily employing yoga application techniques. They recommend applying the cream using gentle strokes in an upward manner.   This technique, known in yoga as "face thumbing", is supposed to be a form of meditation that reduces stress, which can also aid in wrinkle reduction.
Dermapril SP Buyers Beware
Before purchasing the product, there is a little history you should be aware of.  It seems that there have been many complaints about Dermapril SP and parent company, Rausher Bekke, regarding their former 14-Day Free Trial Offer.  By signing up for the free trial, you were automatically signed up for their Autoship program.  This meant that if you didn't cancel your membership and return the product within 14 days of placing your order, you were charged $79.95 for the "free" product.
Additionally, they would send you more Dermapril SP and charge you $79.95 monthly.  Though this practice is pretty shady, it is relatively common in the internet wrinkle cream market.  But Dermapril SP has received a lot of negative feedback for it.  Apparently, nowhere on their site did they say that the 14-day period began on the order date, not the date you received the product.  The complaints also indicate that reaching the company to cancel the trial was very difficult, with disabled cancel buttons and phone lines that rarely got answered.
Currently, Dermapril SP has discontinued its free trial offer and cut the price of the product in half.  They specifically state that they do not offer a free trial or a money back guarantee.  The only way you can receive a refund is to return the product unopened.  So there is now no way to try before you buy.  Additionally, if you do return an unopened product, you have to pay a restocking fee and there are no refunds offered on shipping costs.
Where to Buy Dermapril SP
Dermapril SP is available through their official website and through other online retailers such as Amazon.  The price is about $39.95 per 1 oz. bottle regardless of where you purchase it.  Check for free shipping as that may be an option from some resellers.
Conclusion
Because of all the accusations of shady business practices, we would recommend staying away from Dermapril SP.  They have reworked their policies and price points since the complaints occurred.  But you have to wonder how confident in their product and committed to their customers they are if they practiced these questionable tactics in the first place.  There are so many creams out there with the same and similar ingredients as Dermapril SP.  Try one of them.  Avoid this one.
Have You Used Dermapril SP?  Leave Your Review Below!
User Questions and Answers
User Questions and Answers
No Questions Have Been Answered For This Article.