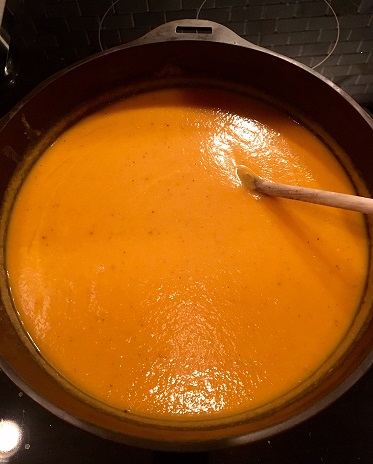 Creamy Carrot-Ginger Cleansing Soup Recipe
Carrots get a bad rap because of their high sugar content, but did you know that they produce falcarinol, which is shown to reduce your risk of cancer?
Carrots are also wonderful for the skin! They slow down the aging process and make your skin glow from its high content of beta-carotene.
And we all know carrots are good for your vision since they are rich in Vitamin A.
With that said, here's a recipe for a cleansing soup that's as delicious as it is good for you! I just made this soup last night for dinner and it's absolutely delicious!
I found this recipe in a book called "The Soup Cleanse" by Angela Blatteis. The hardcover is $13.95 on Amazon.
I love to eat soups while I'm doing a cleanse, they are easily digestible, full of fiber, vitamins and nutrients, and very satisfying and filling.
Yield: 6 servings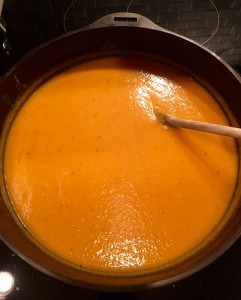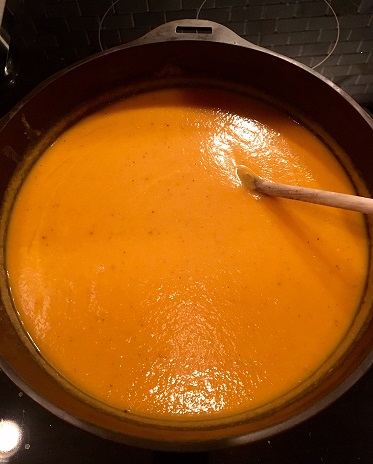 Cleanse Serving Size: 12 ounces
Prep Time: 15 minutes
Cook Time: 1 hour and 10 minutes
Ingredients:
3 Tbls extra-virgin olive oil
1 large yellow onion
1 Tsp fresh cracked pepper
10 large organic carrots, cut into 1/4 inch pieces (you don't need to peel, just cut the tops off)
6 cups organic Chicken Broth, or Vegetable Broth (you can opt for the low sodium type)
1 inch fresh organic ginger root, peeled and grated
1 cup fresh-squeezed orange juice (I bought a local farms fresh juice with pulp from my grocery store)
Salt, to taste
Directions: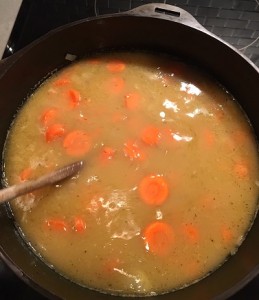 Heat a large saute pan or stock pot over medium heat and add the olive oil. When the oil dances, add the onions, reduce the heat to low, and cover.  Cook for about 20 minutes or until the onions are lightly colored and very tender. Stir in the pepper.
Add the carrots and chicken broth to the pot and bring to a boil.  Reduce to a simmer and add the ginger. Cover and cook for 25 – 30 minutes so the carrots are very tender.
Transfer the mixture to a blender, add the juice, and blend until completely smooth, 1 – 2 minutes. Add salt to taste. I used a hand held blender so I didn't need to use a blender – worked like a charm.
Return the soup to the pot if you'd like to warm it slightly before serving, or pour into a glass container and store in the refrigerator for up to three days.
You can also make a huge batch and freeze some for later!
What I would change the next time I make it
The next time I make it, I think I'll use low-sodium vegetable broth. I used regular organic chicken broth, plus added a bit of salt before I tasted it.
It came out slightly more salty than I would have normally made it. Or if you do use the regular, just taste it before you add any salt!
I would also double the ginger, since I love the taste of it!
Thoughts, questions or comments? Leave them below!
User Questions and Answers
User Questions and Answers
No Questions Have Been Answered For This Article.