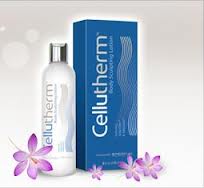 Cellutherm Review – Fat Busting Miracle?
If you're trying to reduce or eliminate cellulite, you're far from alone. Estimates put the number as high as 90% of women who reportedly deal with this issue.  Thus the rise of anti-cellulite creams and solutions.  Cellutherm is one, and it's offered by Dermagevity.
Contrary to popular belief, cellulite is not just a problem of the overweight.  It can happen to any woman (and some men), and usually does.  It happens when fluid, fat, and toxins build up and get trapped in and among the connective tissue of the skin.  Cellutherm claims it can prevent this from happening better than any other product out there.
Cellutherm Ingredients and How They Work
The Cellutherm website explains some of the key active ingredients:
Adiposlim shrinks fat cells and boosts fat oxidation.  This is to ensure that the fat is burned as energy and not stored.
Adipoless inhibits the formation of new fat cells.
Hyaluronic Acid helps hydrate skin to make it firm and plump.
Squalene is absorbed deep into the skin to soften it and help encourage the generation of new skin cells.
You should apply Cellutherm once or twice a day, focusing on one targeted area at a time until you get the results you're looking for.  You are cautioned against using it more than twice in a 24 hour period.  You'll want to use a small amount and massage it thoroughly into the affected area.  Your results should be noticeable within the first two weeks of use.
Cellutherm Pros and Cons
If we compare the good and bad aspects of a product, we can get a pretty good idea of whether or not it's worth using.
Advantages of Cellutherm
There are several positive testimonials on the website.
You'll get a free gift with purchase.
Disadvantages of Cellutherm
There is no money-back guarantee.
It's pretty expensive.
There are no clinical studies to back up its effectiveness.
We found no independent Cellutherm reviews other than on the website.
Where to Buy
You can get Cellutherm from a number of online retailers.  An 8 oz bottle sells for about $55, but if you buy more than one at a time, you can save considerably.  The problem with this option is that with no money-back guarantee, you can't return unused bottles if you find it doesn't work for  you.
Conclusion
While there is no real, complete, cure for cellulite, there are products that can help.  Cellutherm claims to be one of them, but it doesn't contain really any of the ingredients we look for in a cellulite cream.  For that reason, and the fact that they don't offer a satisfaction guarantee, we recommend you don't buy Cellutherm.  Look for an option with proven ingredients and a guarantee of effectiveness.
Fight cellulite from the inside out! Read about our top fat burner supplement HCA Fit Garcinia Cambogia which works as a fat blocker and also suppresses appetite.
Have You Used Cellutherm?  Leave Your Review Below!
User Questions and Answers
User Questions and Answers
No Questions Have Been Answered For This Article.