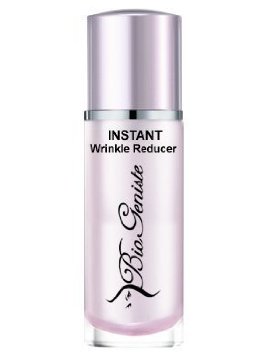 BioGeniste Instant Wrinkle Reducer Review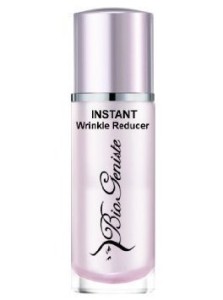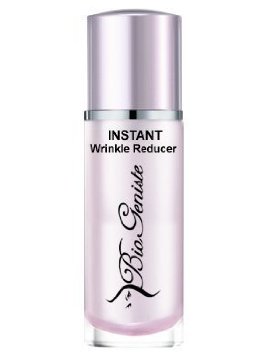 Biogeniste Instant Wrinkle Reducer was just released not too long ago, and promises a wide array of benefits from using their skin cream.  Marketed as a botox alternative, we came across this particular product again while looking at a weather channel, and their was another one of those ads that proclaimed "57 year old mom looks 27".
It then, of course, goes on to say that if you use this cream for just 14 days you will get amazing results.  We have actually personally tried many of these creams that make these claims, and we can say that the majority of them don't work as well as advertised.  Let's see if BioGeniste is any different from them.
What is Biogeniste Instant Wrinkle Reducer?
After some basic research, we learned that Biogeniste works very similarly to other products, and contains an ingredient called matrixyl.  This is actually a peptide, which is a fancy name for several amino acids compounded together.
Matrixyl is actually quite effective at reducing the appearance of wrinkles, and is a patented ingredient used in Retinol. There has even been a 6 month clinical study that was conducted on the effects of Matrixyl, which came out favorably.
The Truth About Biogeniste
While the product may work effectively, there is no 57 year old mom, and she did not use this product to lose 20 years or so on her face.  This is simply a marketing tactic that is employed to trick both me and you into giving them our credit card information so they can rebill us in the future.
This is not to say that the actual product doesn't work, but the fact is that if you decide to try their "free trial" they will bill you close to $85 for your trial offer.  Just be sure that Biogeniste is worth it to you before you fork over your hard earned cash!
Recommendation
There is extremely limited information available on the internet about Biogeniste, probably because it was just released to the market.  We can't recommend or deny its use, simply because of this lack of information, however, based on our consumer comments below, Biogeniste is sold as a short term free trial, and we always recommend against those, especially when people say they feel like they've been "scammed."
Check out our Top Wrinkle Creams
Have you used Biogeniste? Leave your review below!
Click here to submit your review.
---
Biogeniste is a SCAM
BioGeniste Instant Wrinkle Reducer Review
Unfortunately, my experience was the same as most of the above. My credit cared was charged almost immediately for the "trial" product. You have 15 days from the time of order to cancel the order. If you don't receive the product until after the 15 days, too bad, you don't get to try it and you get charged for a product that did no more than my trusty Vaseline. This is definitely a SCAM and I can't believe I was sucked in. Very embarrassing. Also, one agent "terminated our phone call because I was being rude." He hung up on me and I had to go through the entire phone system twice to cancel the order. I wish there were -stars.

---
BioGeniste Instant Wrinkle Reducer Review
It is very good for my face. I see wrinkles around mouth and eyes disappearing. I am using a little every day

---
Bullying customer service personnel
BioGeniste Instant Wrinkle Reducer Review
I have just spent 30 minutes trying to return an unordered delivery to no avail. The customer services man talked through be constantly and did not allow me to speak. I requested to speak to the manager who was even worse and constantly spoke very fast expecting me not to ask questions as he went through his screed ( well rehearsed response?) and then refused to go through it slowly point by point so i could either ask questions or respond to what he said. I have ended up feeling bullied and £195.30 worse off.

---
User Questions and Answers
User Questions and Answers
No Questions Have Been Answered For This Article.