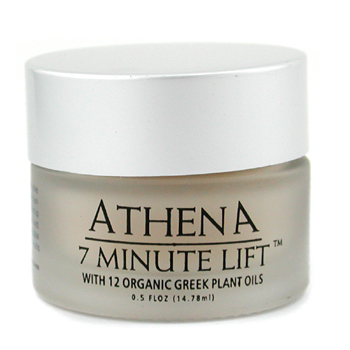 Athena 7 Minute Lift Review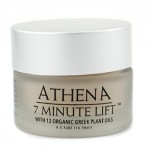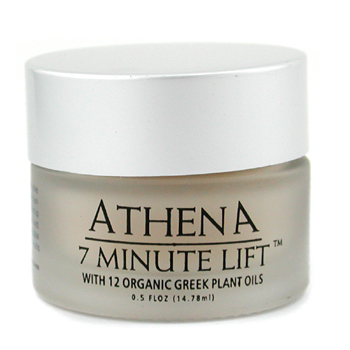 Who doesn't want a seven minute face lift? That is what caught our attention about the Athena 7 Minute Lift product. It claims to show some results in as little as seven minutes, though it is also meant to be relied upon over the long term too. It is a relatively unique compound because it relies mostly on natural ingredients, and is said to be one of the best face creams for wrinkles.
Ingredients in Athena 7 Minute Lift
For example, the list includes Jasmine Oil, Lemon Peel Oil, Orange Peel Oil, Grapefruit Peel Oil, Rose Flower Oil, Sweet Almond Oil, Peppermint Oil, Sesame Seed Oil, Chamomile Flower Oil, Edelweiss Extract, Avocado Oil, Olive Fruit Oil, and Lavender Oil. The problem with this list is that it cannot possibly lead to such potent results as the product name and descriptions indicate. After all, these are ingredients that will moisturize and soften, and may even firm up the skin, but will not give a seven minute lift. Instead, we would say that this product would soothe the skin while saturating it with antibacterial and antiseptic compounds.
Where to Buy
This is a product that is available widely online. From the major retailers such as Amazon to many of the high end cosmetics sites, the Athena 7 Minute Lift anti wrinkle cream will be easily found.  They used to have a sample product available, but this was discontinued.
Pro's and Con's
As can be imagined, there are far more cons than pros where this product is concerned. Though it seems like a good product for enhancing the condition of the skin, as a wrinkle treatment it really has very little to offer. The pros would include:
It is an all natural compound;http://www.womensblogtalk.com/wp-admin/post-new.php
It has no known side effects or irritants; and
It is safe for use with all skin types.
The negative side would include:
It has no ingredients known for firming the skin or eliminating wrinkles;
There is no clinical data as to the effectiveness of the formula;
There are no money back guarantees; and
This is a very expensive product.
Best Price
We did mention that this product is widely available online, but that does not mean that this allows you to obtain the product at a "bargain" price. The single .5 ounce jar currently retails for $89 to $121. There is no customer satisfaction guarantee for this product.
Recommendation
We cannot recommend Athena 7 Minute Lift as a viable wrinkle cream due to the simple fact it does not offer the ingredients necessary to provide the results described. It is extremely expensive and comes with no guarantee, which means that even the make has doubts about efficacy.
User Questions and Answers
User Questions and Answers
No Questions Have Been Answered For This Article.