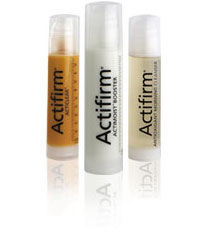 Actifirm Review – Does Actifirm Work?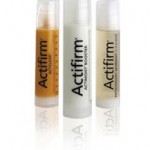 When you are interested in using the Actifirm products to treat wrinkles you will need to limit your options to their two "renovation" products. For this review we will look at their Renovation Cream to see if it can live up to its claims and offer an optimal answer to wrinkles and the signs of aging. What we discovered right away was that the manufacturer focuses their attention on supplying skin with the antioxidants it needs to combat the signs of aging.
For example, the ingredients in actifirm include Gotu Kola, Coneflower, Rosemary, Sodium Hyaluronate, Aloe Vera, Algae, Green Tea, Chamomile, Propylene Glycol, Tocopheryl Acetate, Lavender and Roman Chamomile, and this shows that the formulation is herbal and geared towards oxidation in order to rejuvenate the skin. Unfortunately, you can also see that there is Propylene Glycol that can lead to major irritation.
Where to Buy Actifirm
Though widely available online, the Actifirm products can also be found in a physician's office too. This automatically highlights the fact that the product line is quite pricey.
Pro's and Con's
There are an even number of pros and cons for the use of this product. On the positive side:
The products can help to resurface the skin for a smoother and healthier appearance;
They are part of a complete skin care system that can be used to obtain good results; and
The product relies on a large number of natural ingredients.
On the negative side:
This is a very expensive line of products;
There are some dubious ingredients on the labeling;
There are none of the most well-known wrinkle fighting compounds in this formula; and
There are no money back guarantees.
Best Price
As indicated, we found the product in many online venues. The price for a bottle of the Renovation Cream ranged from $61 to $70 respectively.
Recommendation
We really approve of the concept behind the entire Actifirm line – to repair skin at many different layers – but we just don't see the science necessary to do so. The list of ingredients in this formulation indicates that it would have to be used with other substances to get the best results, and at such tremendous prices, it is difficult to advocate the use of the individual products. This is especially true because of the lack of guarantees. There may be other individual creams that can deliver far more impressive and measurable results.
User Questions and Answers
User Questions and Answers
No Questions Have Been Answered For This Article.