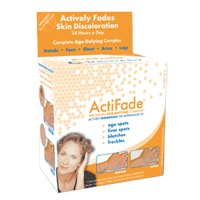 Actifade Review – How It Works and Ingredients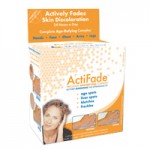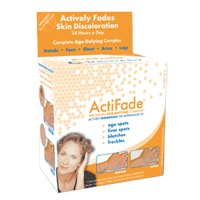 More of a skin bleaching cream, Actifade is meant to reduce or eliminate one of the most obvious signs of aging – age spots. It does this through the use of the ingredient known as hydroquinone – which is not a wise choice. This is a compound that does quickly lighten the skin, but is also connected to studies that show it may lead to the development of certain cancers too. In fact, the main ingredient in this formulation has actually been banned in many locations around the world.
Apart from that, it contains Propylene Glycol, which is a known skin irritant for those with sensitive skin. So, that means that there are already two potential side effects from the product in terms of ingredients. In terms of its ability to lighten the color of freckles, brown spots, and loose skin – the main ingredient is known to do so, but at a risk.
Where to Buy Actifade
It is odd, but the only locations where Actifade can be purchased are CVS and Walgreens stores – and through their websites. The manufacturer extends a limited 30-day money back guarantee.
Pro's and Con's
There are far more cons than pros for the Actifade product. On the negative side, we have to consider:
The main ingredient is risky and dangerous;
There are no antioxidants in the formula, and that means that restoration is not possible; and
It is available only through limited channels.
On the positive side:
It is a very affordable option for those hoping to lighten the skin;
It works overnight and is applied only at bed time; and
There is a guarantee.
Best Price
Because of the limited availability of this product, we found that the price was somewhat fixed too. The single bottle tended to be found online or in retail establishments for $30 each.
Recommendation
As a treatment for wrinkles, the Actifade product is going to only lighten the color of the skin. This can often trick the eye and make wrinkles seem less obvious. There are some moisturizing compounds in this formula too, and that can mean that the skin will feel softer and look a bit healthier. Do we recommend it as a treatment for wrinkles? No. It is a skin lightener essential designed for those who are looking for a way to reduce the appearance of dark spots and freckles.
User Questions and Answers
User Questions and Answers
No Questions Have Been Answered For This Article.