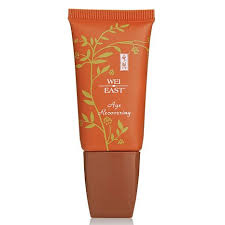 Wei East Age Recovering Review – Does It Work?
Can there really be an affordable, non-invasive alternative to Botox? Well, just about every skincare line gives it a try with varying degrees of success. While nothing goes as far and does as much as injections will do for you, some products actually can make your wrinkles temporarily look less noticeable. Today's contender is Wei East Age Recovering. There are some pretty convincing reviews from women who say it really helps, so we decided to take a look.
Like most Wei East products, Wei East Age Recovering was inspired by ancient Chinese lore. This time, it was a beautiful Han Dynasty queen who was a devotee of the anti-aging powers of a very special berry. It kept her skin looking young, smooth, and beautiful, and made her imperfections disappear. So let's take a closer look at this magical berry and the rest of the Wei East Age Recovering formula.
Wei East Age Recovering Ingredients and How They Work
The idea behind Wei East Age Recovering is that you put it on in the morning before your makeup, and it creates a smooth, wrinkle-free canvas for you to work with. It fills in and minimizes the appearance of fine lines and wrinkles. To that end, the Wei East Age Recovering formula uses:
Berries from the Chinese Nuzhenzi bush to preserve the look of youth and provide antioxidant protection.
Various Silicones to provide that smooth, silky, slick surface.
Shea and Avocado Butter for nourishing emollience.
Acetyl Hexapeptide to relax facial muscles and reduce expression lines.
Sodium Hyaluronate to fill in lines and wrinkles.
Glycerin for hydration.
Linoleic Acid to bolster the protective moisture barrier.
Titanium Dioxide and Mica to provide a little color coverage and reflective shimmer.
You can apply Wei East Age Recovering just to fill in your lines and wrinkles before or after makeup, or you can smooth it over your entire face for a smooth and even look. Read my 2 year review on our #1 wrinkle cream Lifecell, which smooths and fills wrinkles with anti-aging results.
Wei East Age Recovering Pros and Cons
Advantages of Wei East Age Recovering
It temporarily makes lines and wrinkles less visible.
There are lots of Wei East Age Recovering reviews indicating that it's well-liked.
You can put in on under or over makeup.
It's relatively affordable.
Disadvantages of Wei East Age Recovering
The effects are only temporary.
Where to Buy
You can purchase Wei East Age Recovering online or through HSN (Home Shopping Network). The 1.25 ounce tube retails for $37.50 or you can get the smaller ½ ounce version for $19.99.
Conclusion
You'll find that lots of instant "wrinkle-filling" products will let you down. You get your hopes up real high only to be disappointed by your meager or non-existent results. This may not be the case with Wei East Age Recovering. Plenty of customers notice real results, so I'd say this one may be worth the gamble.
Read about our Top Three Wrinkle Creams
Have You Used Wei East Age Recovering? Leave Your Review Below!
How Women Found This Review:
and https://www womensblogtalk com/wei-east-age-recovering-review
Click here to submit your review.
---
yes I have used wei age recovering love it. but cant seem to buy it can you please help
Wei East Age Recovering Review – Does It Work?
I love wei east age recovering. but cant seem to find a place to buy please advise. rate this a ten

---
User Questions and Answers
User Questions and Answers
No Questions Have Been Answered For This Article.