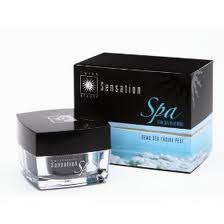 Swisa Beauty Sensation Review– Buyer Beware
Swisa Beauty Sensation Overview
In the fight against aging skin, exfoliation is a key step.  You need to get rid of the top layer of dead skin, so the fresher, newer, softer skin underneath can be revealed.  But chemical peels at the salon can be both expensive and harsh to your skin.  An alternative is home peels that use less irritating ingredients and cost less.  Depending on your skin and how it reacts, you should use a home peel anywhere from once a week to every other day.
Swisa Beauty Sensation provides a solution with its Dead Sea Facial Peel.  Swisa Beauty Sensation combines the vital anti-aging minerals from the Dead Sea with antioxidants, to remove blackheads, whiteheads, and dead skin from the surface of your skin.
Swisa Beauty Sensation Ingredients and How They Work
Dead Sea Minerals are well known to have important properties that work to nourish and encourage beautiful skin.  As a result of several geological factors, it is filled with more salt and minerals than any other body of water in the world.  It is laden with high concentrations of essential minerals like potassium, sodium, calcium, and magnesium.  These minerals are present in the exact form necessary to be optimally absorbed and used by the skin.
Swisa Beauty Sensation uses other fine ingredients as well.  The base material of the Dead Sea Facial is  Aloe, instead of water, for its well-known healing properties.  Then they add Green Tea, Echinacea, Ginseng, and Rosemary as antioxidants to nourish skin and protect it from free radical damage.
You are instructed to wash your face with gentle soap and warm water.  Dry, then apply the Dead Sea Facial Peel by gently massaging in a circular motion until desired exfoliation is achieved.  (You'll know when you find the layers of dead skin accumulating under the touch of your fingers).  Then rinse with warm water.  It is recommended that you use the product every other day, and that applying before bed gives the best results.
Swisa Beauty Sensation Pros and Cons
There is good and bad in everything, and it is important to consider them both when deciding whether or not to invest your hard earned money in anything.
Pros
Swisa Beauty Sensation uses great natural ingredients like Dead Sea Minerals, antioxidants, and aloe.
Most Swisa Beauty Sensation reviews indicate that your skin will look and feel very soft after using the Dead Sea Facial Peel.
While this product can be expensive, if you look around, you can find it for a lot less.
Swisa Beauty offers a "try before you buy" option where you can choose to only pay for shipping ($14.99) the first time you try some of their products.
Cons
This product can be very expensive if you don't shop around.
Some reviewers claim that what you see coming off your face is not actually dead skin at all, but rather it is the product balling up on itself, kind of like glue.
While most people say it made their skin feel smoother right after use, many say the results do not last long.
Swisa Beauty Sensation products are available at mall kiosks, where many reviewers report having spent much much more than the prices available online.  They complain of high pressure sales tactics and dishonest claims about prices and return policies.
Where to Buy
If you come across a Swisa Beauty Sensation kiosk in the mall, and it seems like something you'd like to try, don't buy it there.  You will pay a much higher price than necessary, and there are nightmare stories out there about the high pressure salespeople refusing to take no for an answer.   Do yourself a favor.  Come home and do an online search first.  You'll be able to find it for much cheaper.  Even online, the prices are widely varied.  We've seen it anywhere from $29.99 to $66.00.  Currently, the best deal we could find is the "try before you buy" offer at Swisa Beauty's website.  You pay only the shipping charge of $14.99.  While that's quite high for shipping, it's still the best price you'll find for the product.
Conclusion
There is definitely some controversy about this company and its sales tactics.  On the other hand, people seem to like the product, and many think it makes their skin softer and smoother than anything else they've used.  It certainly seems worth a try.  If you are inclined to try it, don't make the mistake of visiting a mall kiosk.  Try it out with the website's special offer.  Then if you like it and want to buy more, do your research and find the best price you can online.
Have You Used Swisa Beauty Sensation?  Leave Your Review Below!
User Questions and Answers
User Questions and Answers
---
Q: I have had some products of yours for around 5-7 years, they have never been used, because they were lost until I got a divorce. What is the shelf life for sensation Dead Sea facial peel and pineapple mango mineral treatment for hands and feet? Charlotte -Charlotte
A:
Hi Charlotte, thanks for your question. Swisa Beauty are not my products, I just had a review on my blog about them. I would not use any beauty products that have been around for that long to be honest. Were they ever opened? If so, definitely throw them out. The minute oxygen hits them they start to go bad. If the foot one has never been opened you could try using it on your feet but I would not use any of these on your face, it could be rancid. Thanks, Rachel
Was this question helpful to you?

---