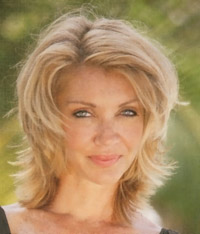 Short Hairstyles for Wavy Hair and Oval Face
Short Hairstyles for Wavy Hair and Oval Face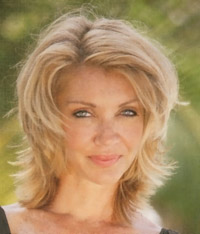 If you are a woman with naturally wavy hair, you are fortunate enough to have a lot of bounce and body to your hair and a short hairstyle would give you a fresh, sophisticated look. And do not worry if your face shape is oval. A short wavy hairstyle will complement the shape of your face without prolonging it. It is all a matter of choosing the right hairstyle.
Short hairstyles are a great way to update your current look—they are fun, fresh and full of versatility. And if you think short hair cannot be styled, you would be mistaken. Here are a few options when it comes to choosing a short hairstyle for women with wavy hair and an oval face:
Sliced layer cut
These are great for women with oval shaped faces and fine to medium textured hair. This style is very neat looking and is created by using a razor to cut the side part. The back of the hair is also cut with a razor but is made thinner than the other sections to give it some height. By doing this, your hair will get a lot more movement with this type of cut.
Short crop cut
Here is another great choice for women with oval-shaped faces and wavy hair that is medium or thick in texture. It is a hot look that requires very little maintenance. A razor is also used to give the style some definition. Periodic trimming with a razor is required to maintain this look when the hair has grown too long.
Short cut with height
This hairstyle is best for women with thin and medium textured hair. The cut requires making the top part of the hair longer than all the other parts. The effect makes the hair seem higher and with a lot more body.
Spiked messy waves
This fun and edgy look is best suited for women with thin or medium textured hair and especially great if your hair is naturally wavy. The haircut has no layering as it is even all around. It just goes with the natural waves that are in your hair. Maintenance is easy. There are also variations of the wave style like gel waves which is a bob cut that is ear length, and messy waves which uses graduated layers.
With all these styles, gel, styling cream or mousse should be applied to the roots of damp hair before drying or styling. This will give the hair some lift so it does not look as if it were pasted to your head. You may also want to use a cream that is specially formulated for wavy hair, apply it when your hair is damp and then scrunch the hair in your hands as you dry it.
Having an oval face and wavy hair means you can wear some of the trendiest and hottest looks. And while many women spend countless hours trying to turn their flat, lifeless hair into a decent hairstyle, you can simply wash it, gel it and be on your way.
User Questions and Answers
User Questions and Answers
No Questions Have Been Answered For This Article.