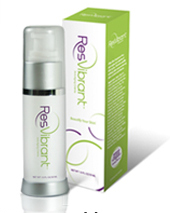 ResVibrant Reviews – Does ResVibrant Work?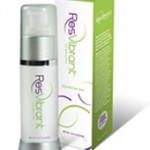 Getting rid of wrinkles is a goal for many of us, but unlike celebrities, many of us prefer to turn to cheaper and safer methods than allowing physicians to fill our faces with needles and inject paralytic toxins.
There are tons of so-called Botox alternatives on the market today, but the one thing that most of them have in common is that they just don't work.
When we first saw ResVibrant, it was hard not to dismiss it as more of the same, but does this stuff work or is it another short-term wrinkle cream scam?
How ResVibrant Works and Ingredients
The first thing we decided to do before making any type of recommendation was to research it.  Skin care consumers today should be hesitant to put anything that might not be safe on their skin.
ResVibrant seems to be packed with great ingredients, but their website does not provide the ingredients list. They mention Resveratrol, which is one of the strongest antioxidants in the world and is amazing in anti aging products.  Acai berry and green tea extract also provide strong antioxidant qualities. It also contains Renovage, which helps protect and recover skin and BioFill that helps to lift wrinkles.
What their site is missing, along with posting all of the ingredients in case you have allergies, is clinical trials and links to back up their claims.
ResVibrant Reviews and Complaints
Unfortunately ResVibrant seems to be yet another short-term "free trial" product and there are countless negative reviews and complaints from people who feel like they were scammed.
If you agree to ResVibrant's free trial, you will be sent a full bottle of the product, and on the 14th day you will be billed $88.64. And every 30 days thereafter, they will bill you another $88.64 and send you another bottle.
This is what we call an auto-ship, auto-rebill program. The problem is that most people have NO IDEA they are agreeing to the terms of this free trial because the cost and arrangement are hidden in the Terms & Conditions.
Customers find themselves very upset once they realized they were billed, and it's often difficult or near impossible to get a refund once that 14 days is up.
Where To Buy
Resvibrant is available from the company's website via a risk free trial.  It is also heavily marketed as a "combo" free trial where there is a companion product offered, so you can double that $88.64 when you agree to a combo free trial offer.
Recommendation
We do not recommend ResVibrant due to the numerous customer complaints found on the Better Business Bureau and on the popular website, the Ripoff Report.
We don't view ResVibrant as a stand out product nor do we like short term (14 day) free trial offers. They use deceptive marketing to sign you up for an auto-ship, auto-rebill arrangement that's hard to cancel if you're unhappy.
We were able to find a phone number for ResVibrant in case you have received their product and wish to cancel.
ResVibrant: (877) 902-2639
If you'd like to learn more about how to protect yourself, read my post Beware of Free Trials for Anti-Aging Products – An Investigative Report.
User Questions and Answers
User Questions and Answers
No Questions Have Been Answered For This Article.