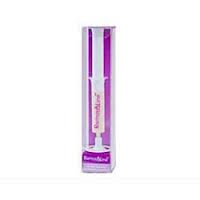 Removaline Review – Gone and Forgotten?
Removaline Overview
With the popularity of Botox, wrinkles have simply become unacceptable.  Of course, not everyone wants a shot of toxins in the face, so along come the alternatives.  There are plenty out there.  Some can legitimately claim a degree of effectiveness.  Some just try to capitalize on women's desires for smooth, lineless faces until enough customers catch on, and they close up shop.  Removaline, unfortunately, belongs to the second category of products.
At this time, Removaline seems to no longer be available, and it seems that this is probably due to all the complaints the product received while it was around.  We're sure there's probably still some some out there, so we'll go ahead and tell you what we know.
Removaline Ingredients and How They Work
The Removaline website is no longer functioning, but when it was, it did not provide a complete ingredient list.  What they did mention was Gabamine, a proprietary version of Gamma Amino Butyric Acid (GABA).  GABA is an amino acid that may act as a topical muscle relaxant.  This relaxes the facial muscles so wrinkles appear less noticeable.  Relaxing facial tension also helps prevent future wrinkles from forming.
Since Removaline was designed as instant wrinkle reduction, it was meant to be used primarily in the morning, under makeup.  Touch-ups throughout the day can also be applied.
Removaline Pros and Cons
A quick list of the good and bad aspects of a product can really go a long way to help you make a wise decision.
Advantages of Removaline
Disadvantages of Removaline
There are many complaints about Removaline and Palm Beach Medical Cosmetics, the company who made it.  There are complaints about the product ("It's like a tube of glue") as well as about the customer service.
Removaline was only available through a free trial offer that automatically signed you up for monthly shipping and billing.  The deal was that if you didn't cancel and return the "free trial" within 14 days of placing your order, you were charged more than $80 for the "free" product.  Many complaints demonstrate that customers had much difficulty reaching the company and subsequently getting them to cancel the inadvertent order.
Removaline is no longer available.
Where to Buy
We could not find anyplace to purchase Removaline.  This is probably because of the numerous customer complaints about the product and the business practices of the company.
Conclusion
All these skin care and beauty products are not regulated by the FDA for effectiveness.  There is a modest amount of regulation regarding making false advertising claims, but these are fairly easy to get around, and companies make exaggerations all the time.  In the case of Removaline, I guess it finally caught up with them.  Thankfully, there is one less "free trial" skin care product offer to catch us in its net.
Have You Used Removaline?  Leave Your Review Below!
User Questions and Answers
User Questions and Answers
No Questions Have Been Answered For This Article.