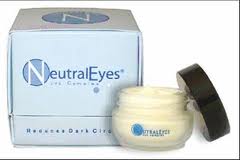 NeutralEyes Eye Complex Review – Worth The Price?
NeutralEyes Eye Complex Overview
NeutralEyes Eye Complex is a comprehensive skin care solution to mask the current, and prevent the future, signs of aging in the critical area around the eyes. It's made by the joint companies, NeutraDerm and Brand MD Skincare. These 2 companies work together to create and bring to market medical grade skin care to solve some of women's toughest skin issues.
NeutralEyes Eye Complex targets all the potential issues faced by aging eyes. The benefits it tells you to expect are many:
Reduction of dark circles
Decreased puffiness
Firm and tighten aging skin
Reduced inflammation
Decrease the formation of fine lines and wrinkles
Stimulated collagen growth to increase strength and flexibility
NeutralEyes Eye Complex Ingredients and How They Work
The active ingredients list is rather small, but comprehensive:
Peptides (Palmitoyl Oligopeptide and Palmitoyl Tetrapeptide-7) to stimulate collagen growth and strengthen the delicate under eye skin.
Vitamin K to help repair broken capillaries that cause dark under-eye circles.
Chrysin to reduce puffiness.
N-Hydroxysuccinimide to break up pools of blood causing dark circles.
Sunflower Seed Oil to keep skin hydrated and flexible.
Grape Seed Oil for hydration and to provide antioxidants for the fight against damaging free radicals.
Avocado Seed Oil to help increase collagen production while it moisturizes.
Vitamin E to promote healing in skin while it also protects against free radicals.
Allantoin to moisturize, heal, and promote smoothness.
The recommendation is that you use NeutralEyes Eye Complex by applying a small amount to the entire eye area twice a day. Some of the results appear immediately in the form of brighter, tighter, rejuvenated eyes. And you'll see the effects of the increase in collagen production in the form of fewer lines and wrinkles within 4 to 8 weeks.
NeutralEyes Eye Complex Pros and Cons
Advantages of NeutralEyes Eye Complex
The ingredients list backs up the benefit claims.
The company uses medical grade ingredients.
A little goes a long way.
Disadvantage of NeutralEyes Eye Complex
It is expensive.
Ingredient amounts are not listed, so it's difficult to tell if they are present in effective levels.
The jar packaging invites bacteria and speeds up the breakdown of active ingredients.
Where to Buy
NeutralEyes Eye Complex is made by a company that mainly provides their products primarily to doctors and skin care professionals, though this product is available without a prescription. A ½ oz jar sells for $87 on the website and a couple of other online sources. There is no mention of a money-back guarantee.
Conclusion
We wish there were some independent customer reviews out there to let us know what the word of mouth is on this product. While NeutralEyes Eye Complex has some great ingredients, the lack of feedback or clinical results makes it hard to cough up close to $100 on an unknown product. A guarantee or free sample opportunity would, however, help us to overcome this hesitation.
Have You Used NeutralEyes Eye Complex? Leave Your Review Below!
User Questions and Answers
User Questions and Answers
No Questions Have Been Answered For This Article.