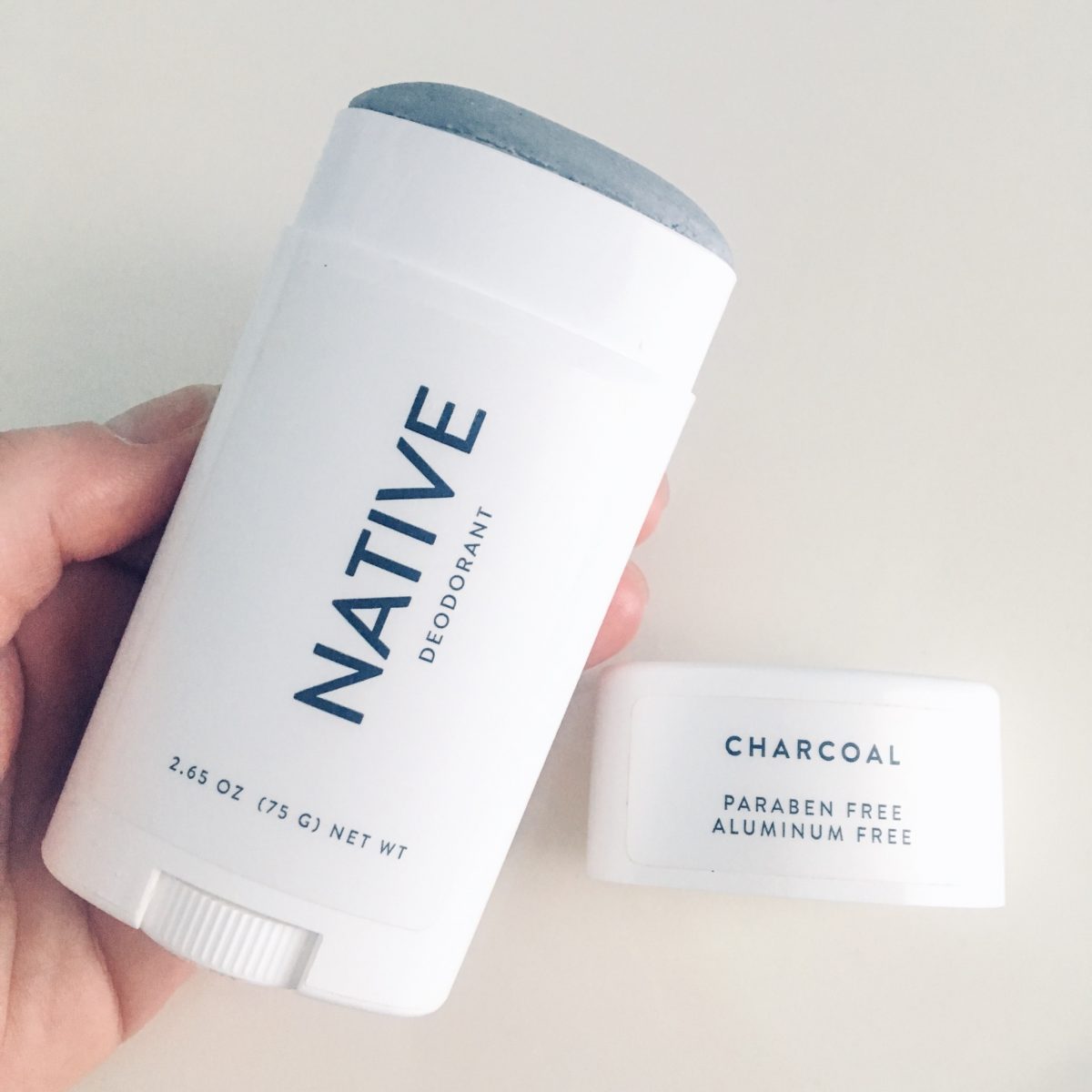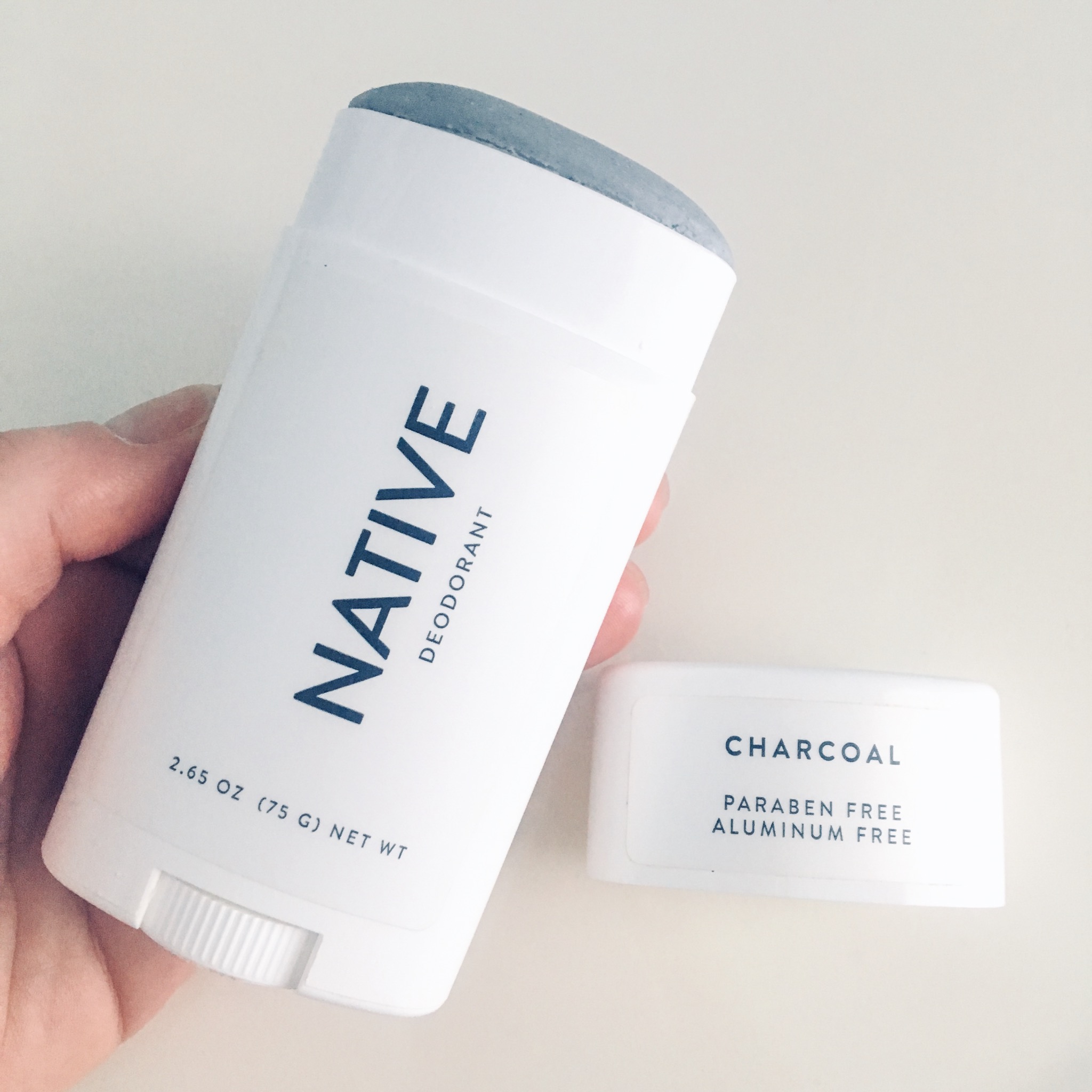 Native Deodorant Review: a Natural Choice for Stink-Free Pits!
Native Deodorant – Smell you Later!
Native Deodorants are Paraben, Sulfate and Aluminum Free! 
Instead, Native uses natural ingredients like shea butter, coconut oil, and flower extracts – ingredients you can understand when reading the label.
I decided to try the Native Deodorant Cucumber & Mint first, since it's one of their classic scents that seemed popular and had great reviews.
Other classic scents include: Unscented, Coconut & Vanilla, Lavender & Rose, and Charcoal.  
They also have some fun seasonal scents: Rose, Pink Eldeflower, Mandarin & White Peach, and Water Lily & Orchid!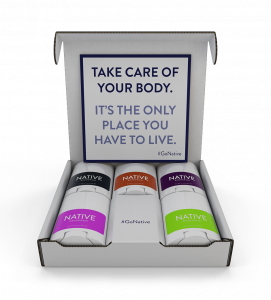 About the Native Brand
The Native Brand is a non-toxic and cruelty-free brand based out of San Francisco, CA.
All of their products are paraben, sulfate, and aluminum free, and are made in the U.S.A. Nothing harmful, nothing questionable.
They have several bath and body products that I like, including bar soaps, body washes and charcoal toothpaste.
Why I Switched to a Natural Deodorant
The reason why I made the switch to natural deodorants was to avoid the known aluminum toxicity found in anti-perspirants, and you can find more about that in this article from WebMD:  Toxic Deodorants.
When you use anti-perspirants, the aluminum based compounds literally block your sweat glands from doing their job. So instead of your body being able to purge toxins, they are trapped inside your body.
Once those toxins are trapped, they find their way into your lymph nodes where those carcinogens can be cancer-causing.
For years I used some of the top offenders in the deodorant world, using popular brands like Secret, Ban, and Degree.
They all worked well to keep me dry, but all contain aluminum and other unsafe or questionable ingredients I'd rather avoid.
I'm trying to live a cleaner lifestyle when it comes to personal care and beauty products, so the toxic deodorants had to go!
Before trying Native deodorant, I tried at least half a dozen other brands of natural deodorants that I didn't love.
They either didn't keep me dry, felt too wet, or most importantly – didn't keep my pits feeling fresh and stink-free!
I was thrilled when I tried the Native deodorant, and loved it right off the bat!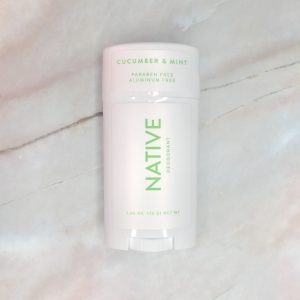 Why Native Deodorant Works
The Native Cucumber and Mint Deodorant has a very clean, fresh scent that's great for sensitive skin types. It doesn't leave a white residue, cause redness, or have that strong perfume like scent to it.
It's long lasting and wont clog your pores! It goes on silky and dry and feels good on the skin, even on freshly shaved skin.  You only need a 2-3 swipes to apply over your arm pit area.
Instead of using aluminum, Native uses natural ingredients to combat sweat, stink and bacteria.
Baking soda is a key ingredient to keep you dry, and coconut oil naturally kills bacteria.
Shea butter soothes the skin and natural flower extracts make their products smell so good!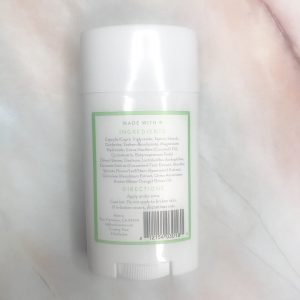 Native Deodorant Ingredients:
Shea Butter
Coconut Oil
Dextros
Probiotics
Baking Soda
Milk of Magnesia
Fractionated Coconut Oil
Tapioca Starch
Cyclodextrin
Ozokerite
My Experience Using Native Deodorant: Cucumber & Mint
Immediately after I purchased the Cucumber and Mint Scent, I applied it. I've been so excited about trying the Native products, especially the deodorant.
If this worked, I'd be using this as long as I need deodorant! Which is forever.
I found the Cucumber & Mint scent to be super fresh, and calming as well.
I'm a hairstylist and makeup artist, so I'm constantly moving my arms and upper body, and I have to be so careful about how I smell to clients.
No one wants to sit in someone's chair who has bad body odor! The Native Deodorant lasted all day, and the scent wasn't overwhelming.
I also do high intensity interval training and I sweat a lot in class. There's nothing worse than working out next to a stinker at the gym and I don't want that to be me!
Being that the Native Cucumber & Mint Deodorant has soothing, natural ingredients, the application is very smooth, dry and silky-feeling.
My sister actually loves the Charcoal scent and has been using it for several months – it has a fresh mineral scent with citrus undertones and uses the power of charcoal to help absorb bacteria. She also likes the Unscented!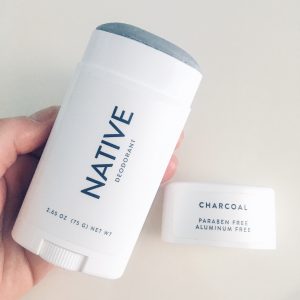 Where to Purchase Native Deodorant
Native Brand has a website where you can purchase their deodorant and other bath and body products. It is only available online (not in stores). They offer free shipping with every order!
The most popular choice is the Travel Sample Pack which comes with the 5 classic deodorants for $24. If you're unsure of what scent you may love, this would be a great choice.
My sister has some of these and they are great for when you need to pack or throw in your purse.
Each full sized deodorant is $12, or you can get a variety pack of 3 full sized scents for $30. Or you can build your own 3 pack with the scents you choose.
Overall, I give this deodorant 5 stars! If I can have a deodorant for sensitive skin, cruelty free, works all day, AND smells nice, I'm all in!
User Questions and Answers
User Questions and Answers
No Questions Have Been Answered For This Article.