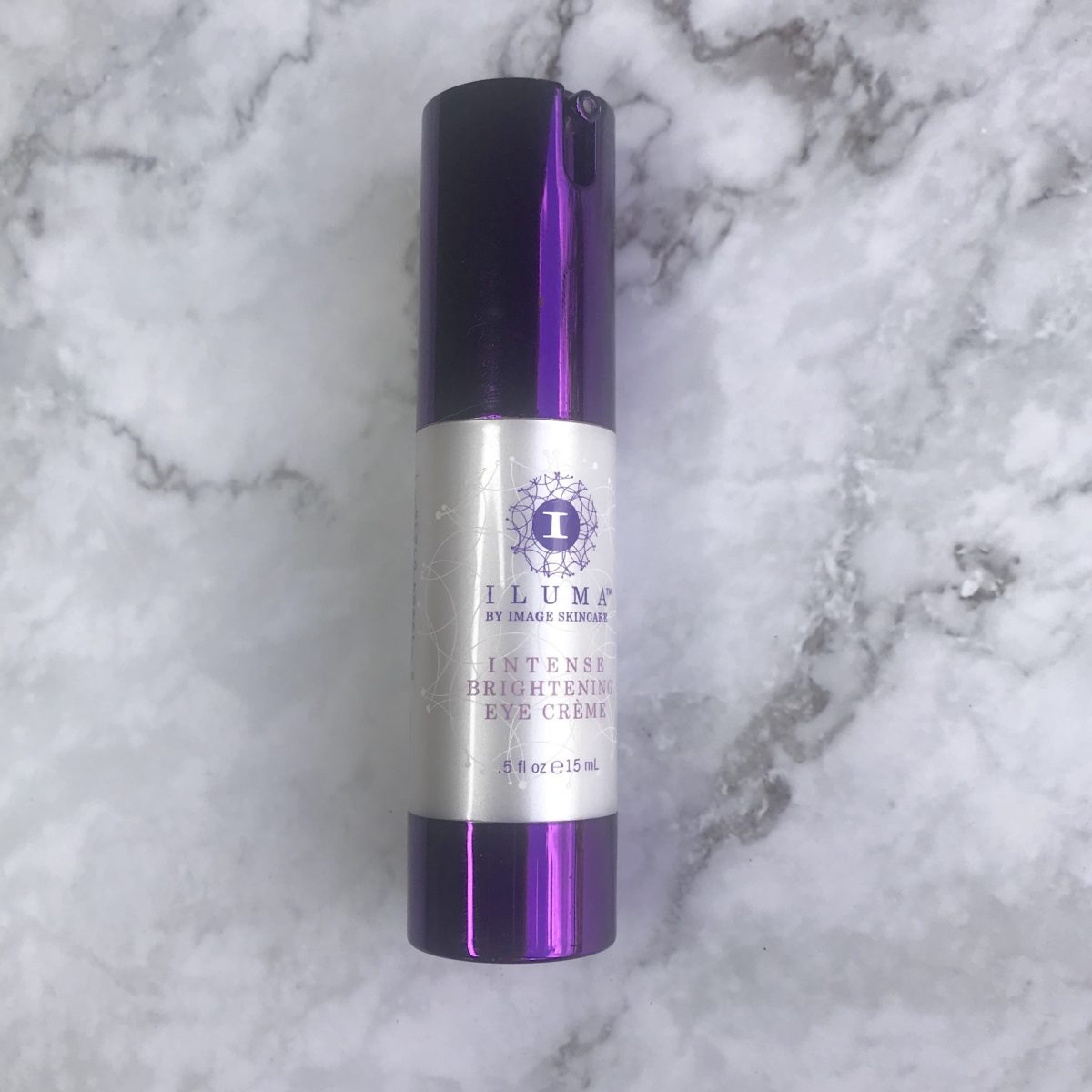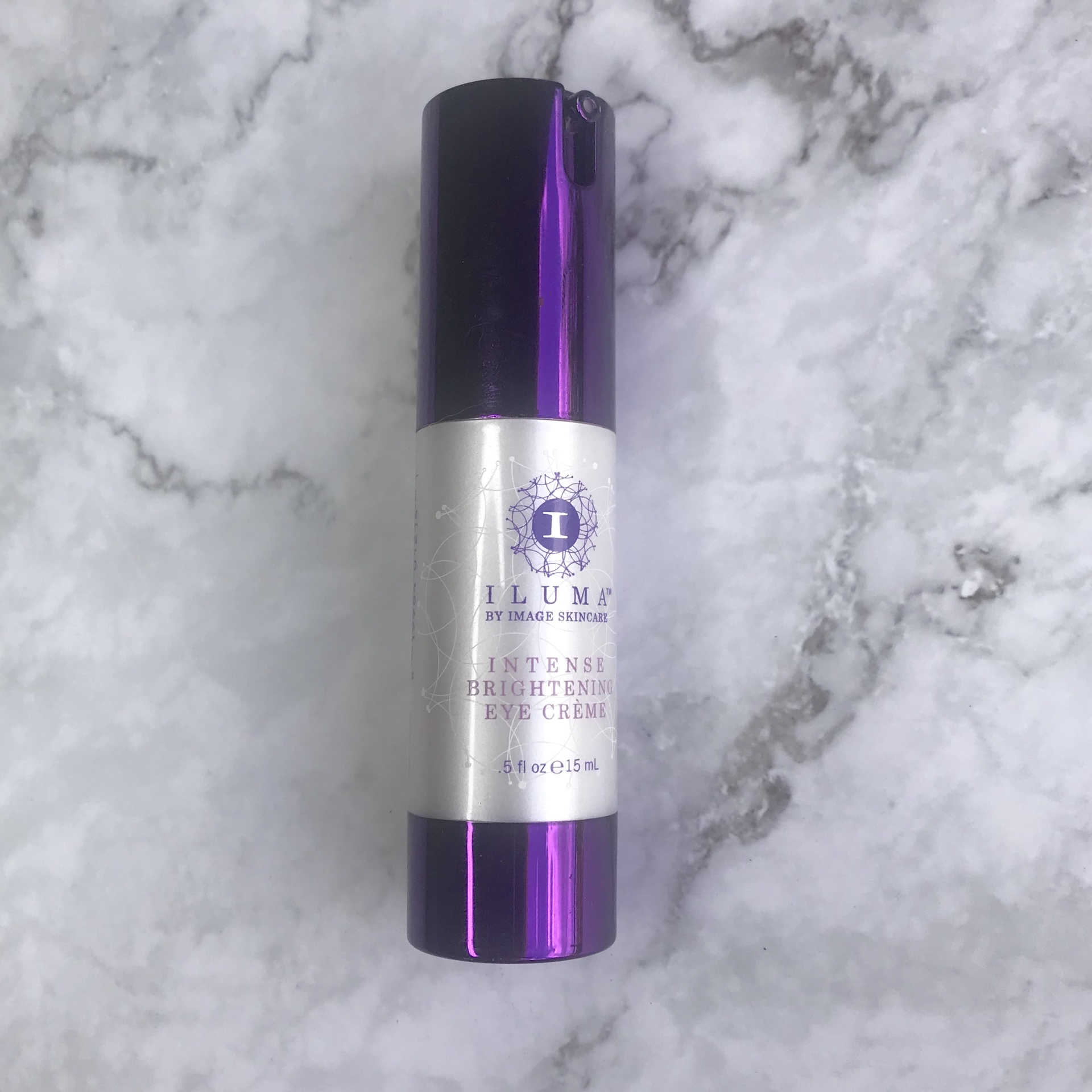 Image Skincare ILUMA Intense Brightening Eye Cream Review
Iluma Intense Brightening Eye Cream
Why I love this product
Iluma Intense Brightening Eye Cream is an eye cream that provides just what the package states.
It brightens the area around the eyes, while providing moisture and smoothness to lax skin, and reducing the appearance of wrinkles and crow's feet.
I've been using this eye cream consistently for years and I absolutely love it!
I not only use it on myself, but also on clients as well. It makes for a perfect palette around the eyes to apply my favorite makeup primers.
What some people don't know is how important skin prep is for your makeup to look flawless! Your skincare is the ULTIMATE primer in makeup application.
If your skin isn't hydrated and bright, your makeup will look dull, or worse yet – dry and cakey!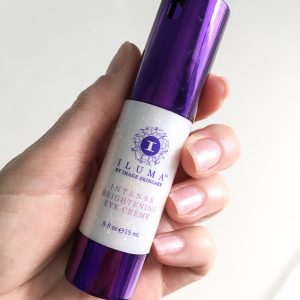 Illuma Intense Brightening Eye Cream Benefits
Iluma Intense Brightening Eye Cream is clinically proven to…
Reduce the appearance of fine lines and wrinkles
Repair and prevent dryness on the lids and area underneath
Lighten dreaded dark circles
Brighten the entire area around your eyes
Gives a well rested overall effect
Provide the perfect palette for makeup application
Hydrates the skin
Transports spheres of proprietory active ingredients deep into the skin
Why Iluma Intense Brightening Eye Cream Works and How to Use
The Iluma Eye Cream formula includes peptides, phytonutrients, and new and innovative technology to restore your skin.
It uses the Image Skincare's VECTORIZE technology, which is a complex of encapsulated ingredients time released up to 48 hours for the most intense and long lasting effect.
The Iluma Eye Cream comes in a bottle that stands up, and has a pump applicator. Half of a pump is enough for the both of my eyes, although many other people may have more dryness surrounding the eyes, and may need a full pump.
Pump out the Iluma Eye Cream onto the tips of your pointer and middle fingers, and rub together gently. Tap your moisturized fingertips to the area surrounding your eyes and massage gently.
Keep massaging until you feel that the eye cream has almost dried completely. It is recommended to use both morning and night for the ultimate results.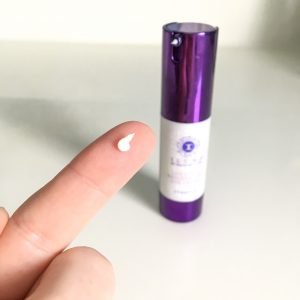 Iluma Intense Brightening Eye Cream Ingredients
Licorice Extract
VECTORIZE 48 hour brightening technology
Belides NP, daisy flower blossoms
Canadian Willow Herb
Cucumber
Malus domestica fruitcell culture (plant derived stem cell technology)
(Glycin soja protein)
Iluma Intense Brightening Eye Cream Review – My Personal Experience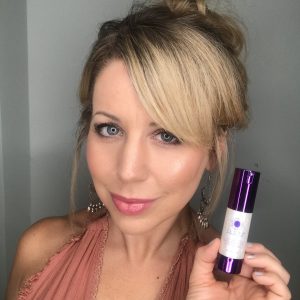 In my personal experience with eye creams, I've always preferred a pump application. The screw on, screw off eye creams are not as hygenic as pump applicators.
Fingers in and out of a jar isn't always the best thing for the area around the eyes. A pump keeps the product fresh, and the bacteria out.
There are also eye creams that come in a tube, and I've easily over applied.
Being that my eye area is personally very sensitive, it's been a long ride to finding the right one. I'm usually not able to use an eye cream that's anti-aging because they sometimes have too many strong ingredients. As a result, I used to end up just using an eye cream that is primarily made for moisture.
However, when I started using the Iluma Intense Brightening Eye Cream, I was really excited that the ingredients didn't irritate me, and that I ended up loving it! No added fragrance, and no parabens.
Using a high end line, my favorite being Image Skincare, has always been a non-negotiable investment in taking care of my most delicate area of my body, my face.
The way I apply the eye cream is to do just as stated above, apply and pat/massage gently around the eyes, including my eyelids! Half of a pump takes care of that whole area.
This particular way off applying the eye cream has worked for me over a long period.
The eye cream came out in 2015, so I have now been using this eye cream for 4 years! That is a record for any eye cream that I've used, so I give it 5 stars!
The product I use most in conjunction with Iluma Intense Brightening Eye Cream, is Iluma Intense Brightening Cream, which is a facial moisturizer for lightening and brightening!  You can read my personal review on the product here: Iluma Intense Brightening Cream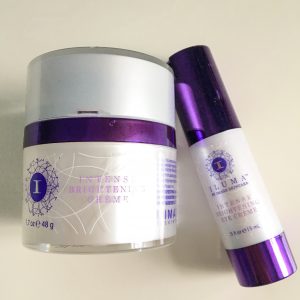 Where to Buy Iluma Intense Brightening Eye Cream and Price
You can purchase the Iluma Intense Brightening Eye Cream directly from Image Skincare's online website.
The product is sold for $69.00 and well worth it!
Iluma Eye Cream Pro Tip –
How to Apply Concealer on Top of Iluma Eye Cream for Best Results
Everyone has as different order in the steps of makeup application. For myself personally, as a professional, I run a little water onto a small beauty blender, squeeze out the excess water, and tap my concealer lightly on top of the area underneath my eyes.
You don't want to use a beauty blender when it's completely dry OR when it's soaking wet! You'll find by experience, what's best for the area around YOUR eyes.
Practicing this tip will highlight the under eyes and add even more brightness. There are tons of videos on Youtube to help you improve your concealer application.
If I am doing a fast makeup application on myself and need to be out the door in 5 minutes, I apply my skincare, which includes the Iluma Brightening Eye Cream, dot the concealer and blend with beauty blender, not just underneath my eyes, but also on my lids as a quick primer and easy way to fully brighten the eyes!
This results in my entire face looking more even and bright!
This way, I'm able to skip all the separate eye priming steps and go for a more fresh and natural beauty look.
I then set the concealer with powder, use a warm toned blush for the cheeks, and the same blush for the eye crease, and boom! All you need is light definition of the eyebrows,  a little extra mascara, and a soft longwear lipgloss to get on with the day!
Easy 5 minute application! Get to practicing!
User Questions and Answers
User Questions and Answers
---
Q: Can you explain how are use this cream or if possible can you send me a mini video because I've looked online and I can't find one. Regards Susan Izzard -Susan
A:
Hi Susan, you would apply the Image Brightening eye cream just like any other eye cream. I take a tiny dot and pat underneath my eye and up high on my eyelid, pat pat pat - never rub an eye cream back and forth. xo Rachel
Was this question helpful to you?

---