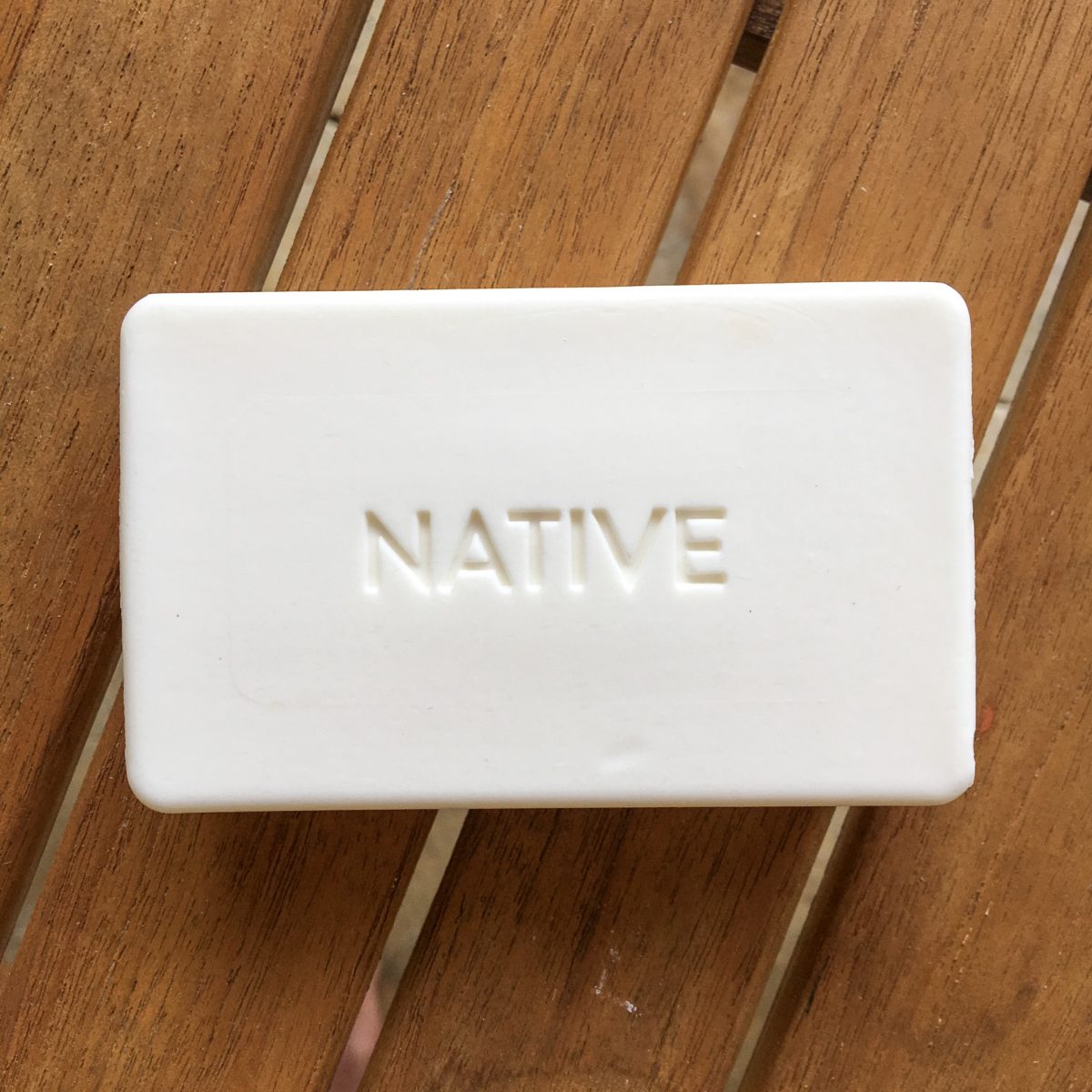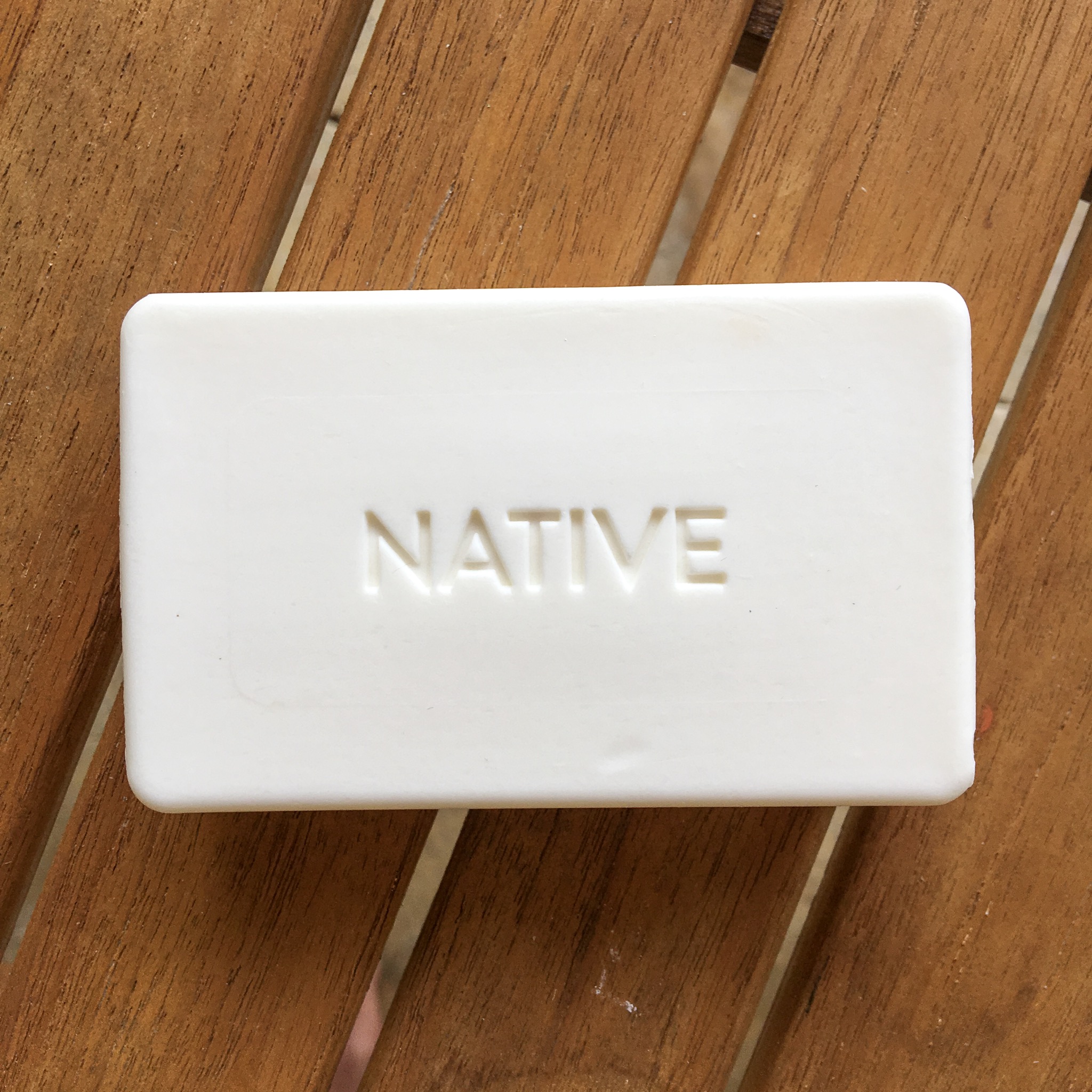 Native Bar Soap Review – A Natural Approach to Clean
Native Bar Soap
According to their website, the Native Bar Soap Cucumber & Mint is their most popular scent! Cool, crisp and refreshing!
I decided to try this one to see how I liked it and to see if it was gentle enough for my sensitive skin.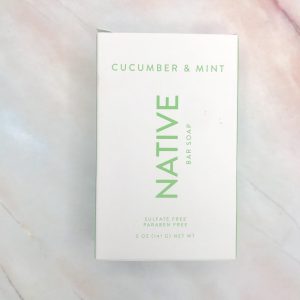 A Little about the Native Brand…
If you have't heard of the Native brand yet, get to know it! Especially if reducing toxins in your personal care products is important to you.
Native bar soaps are sulfate and paraben-free and contain natural, moisturizing ingredients with a spa-like smell and feel.
Their products are made in the U.S.A. and contain natural ingredients – I'm a fan!
I recently fell in love with the Native Deodorant Cucumber & Mint Scent (check out my personal review there).
Native deodorants are a safe alternative to anti-perspirants containing aluminum. It works great to keep me dry and smelling fresh!
Native also makes body washes and a charcoal toothpaste in addition to bar soaps and deodorants for women, men, and teens.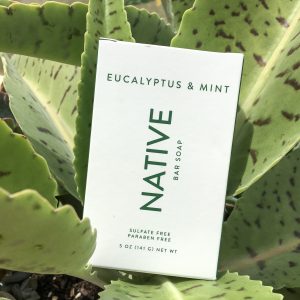 Native Bar Soap Ingredients
The Native brand offers a lot of great reasons to use their products, number one being the natural ingredients.
They do not test on animals, and everything they offer is simple and safe to use.
Being that most bar soaps include toxic ingredients such as sulfates, parabens, and harsh chemical fragrances – you can scrub safe with the Native brand!
Native Bar Soaps come in a variety of yummy scents. The spa-like fragrances are derived from a proprietary blend of essential oils.
For those with super sensitive skin who may not want any scent at all, the Native bar soap also comes in Unscented.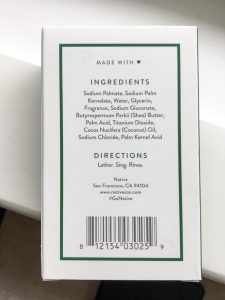 Native Bar Soap Scents
I really liked the smell and feel of the cucumber mint, which was voted the most popular scent on their website. It's a fresh and clean smell. They have a Lavender & Rose scent that I think I would really like, it sounds super relaxing!
Other scents they have are Unscented, Charcoal, Coconut & Vanilla, and special seasonal scents.
My sister loves the bar soap in Eucalyptus & Mint and the Citrus & Herbal Musk, which to me smelled really good as well! I used the Eucalyptus one in her bathroom to wash my hands and loved the light scent that lingered on my hands.
The Cucumber & Mint seemed to be the lightest-smelling scent so I'm glad I chose that one first.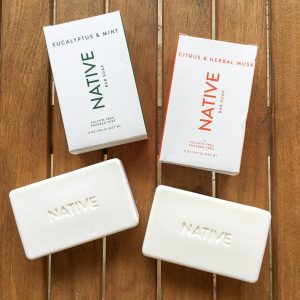 My Experience Using Native Bar Soap
When the soap was on my skin, it felt really moisturizing and smelled wonderful. It suds up nicely even without containing any SLS's (sulfates) which is a common lathering agent in soaps and shampoos.
Sulfates have gotten a bad wrap in recent years, and according to this Healthline article on Sodium Lauryl Sulfate, it's due to sulfates causing skin irritations rather than it being toxic or a carcinogen.
I didn't experience any skin irritations from using Native bar soap like I do with some other brands. It leaves my skin feeling fresh, soft, and clean. It's great for shaving legs and pits as well.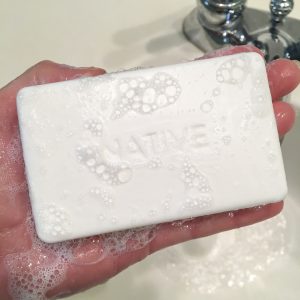 The Native bar soap comes in a big, chunky square shape. I think I'd prefer a more curved shape being that they are easier to use and mold to your hand. But I think once I use it a little more and it melts down into smoother shape, it'll be easier to use.
Also, I wouldn't recommend placing the soap on a flat shower ledge. Mine got a bit stuck on the ledge (oops), so resting it on something with slats would be a better choice so it can dry out in between usage.
How to Purchase Native Bar Soap & Price
The retail price for the 2 pack Native Bar Soap Cucumber & Mint (and all other scents) goes for $10, and they offer free shipping.
Overall I'm very pleased with the Native Bar soap and would purchase again!
You can buy it on their website: Visit Native.com
User Questions and Answers
User Questions and Answers
---
Q: do YOU HAVE QA SHAMPOO FOR SCALP SEBORRHEA? -BARBARA
A:
Hi Barbara, I can't say I have anything specific to recommend for that condition.
Was this question helpful to you?

---
Q: Can you use native bar soap cucumber and mint on your face for acne ? -Shy
Was this question helpful to you?

---