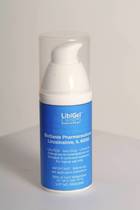 Libigel Review – Does It Work?
LibiGel Overview
Many women experience sexual dysfunction, specifically Hypoactive Sexual Desire Disorder (HSDD) or loss of interest in sex.  In fact, HSDD is thought to affect at least one third of women in the United States.  One major cause of HSDD is menopause, either natural or forced.
Testosterone is a hormone normally associated with males, but it is also present, in much smaller amounts, in females.  One of its many functions is to create sexual desire.  When a woman enters menopause, her ovaries stop producing testosterone, so her desire for sex decreases.  It has long been theorized that if you increase a woman's testosterone levels, you increase her desire.  The trouble is, messing with hormones is a tricky business, and needs to be done in a way that is both effective and safe.  BioSante Pharmaceuticals is attempting to do just that with their new product, LibiGel.
How LibiGel Works
LibiGel delivers a low dose of testosterone through a proprietary cream applied to your upper arm once per day.  It transmits the hormone steadily throughout the day, maintaining a level of testosterone in your body that is compatible with normal range sexual desire.  The promise is that over time, the increase in testosterone will translate into an increase in libido.  Women who use LibiGel will find a return of sexual desire, which in turn will lead to greater frequency and pleasure of sexual encounters.
Pros and Cons of LibiGel
When deciding whether or not a prescription medication is right for you, you and your doctor will need to weigh the risks and rewards you can expect.
Advantages of LibiGel
It delivers testosterone in such a way that it is absorbed quickly and enters the bloodstream evenly throughout the day in a simply and painlessly.
LibiGel doesn't cause skin irritations like testosterone patches can.
It has been shown in clinical trials that LibiGel can increase libido in post-menopausal women.
LibiGel is going through the very thorough process of FDA testing, so if and when it is approved, it can be trusted.
Testosterone helps increase bone density.
Disadvantages of LibiGel
Testosterone therapy is known to have side effects such as masculine hair growth, deepening voice, and acne.
It is thought that testosterone therapy may  increase your risk for breast cancer or heart disease.
LibiGel is not yet available to the general public.
Where to Buy LibiGel
Currently, LibiGel is not available for purchase.  It is in the midst of clinical trials for approval by the FDA.  During the most recent phase of testing, LibiGel continued to be found safe, but its effectiveness has been called into question.  It is uncertain if BioSante will have to adjust its formula at this point and retest.  If and when LibiGel is approved, it will be the only testosterone replacement therapy made specifically for women in the United States.  While it is impossible to know exactly how much BioSante will charge for LibiGel, it is believed that the price range will be between $8 and $11 per day.
Conclusion
LibiGel could be the answer to the very real problem of HSDD.  We know that testosterone increases sexual desire.  Now it is a matter of developing the right dose and delivery method to provide women what they need while not taking unnecessary risks.  I'm always a little leery of anything involving hormones, so I'm glad the product is being put to the test by the FDA.  We'll have to wait and see, but in the end, it could mean real help for some women who truly need it.
Have You Used Libigel?  Leave Your Review Below!
Click here to submit your review.
---
Libi gel
Libigel Review – Does It Work?
I was in a clinical trial 6-8 yrs ago for libi gel.It did help with my sensation & desire for sex.I used it for 8mths,but the effects seem to lessen after near the end of my time.But I would love to be able to use it again at 63 because my loss of desire creates tension in my marriage.

---
User Questions and Answers
User Questions and Answers
No Questions Have Been Answered For This Article.