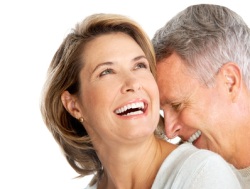 Libido Vitamin Review – Does it Work?
Libido Vitamin Overview
Many women who discover they are less interested in sex than they used to be aren't happy about the situation and neither are their partners.  They'd like to find a solution to the problem and start feeling like themselves again.  To help satisfy those desires, there are many new products appearing on the market that claim they can boost female libido and help rejuvenate a fading sex life.  One such product is Libido Vitamin.
How Libido Vitamin Works and Its Ingredients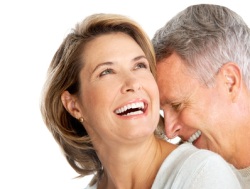 When you visit the official Libido Vitamin website, you'll find some limited information there, starting with the benefits this female enhancement supplement is meant to produce.  Those include rewards like more intense sexual desire, heightened sensation during sex and foreplay, and more frequent and intense orgasms. It also promises that it's all natural herbal blend will relieve PMS symptoms such as cramps, mood swings, and bloating as well as hot flashes, dry skin, insomnia, and other discomforts of menopause.
How does it accomplish all that?  The herbs in the formula are specifically chosen to achieve those goals.  Libido Vitamin contains yohimbe, damiana, L-Dopa, HCL, and ES extract.  The amount of each ingredient is carefully calculated to produce specific results from the combination.  They work together to increase blood flow to the female genitalia, which increases lubrication and heightens sensitivity. Even if you have experienced some pain during intercourse, the additional lubrication reduces discomfort and increases pleasure.
The Pros and Cons of Libido Vitamin
Here's what we think is positive about Libido Vitamin female enhancement formula:
All natural
Ingredients listed
90-day money back guarantee
Contains known libido boosters
Discreetly shipped
On the other side of the coin are the negative factors:
Little information available other than at the official website
Instructions not stated on website
No clinical studies done
Contains yohimbe, an herb that carries warnings from the FDA for people with certain medical conditions
Where to Buy Libido Vitamin
Libido Vitamin female enhancement capsules are available from the official website where one bottle containing 90 capsules costs $47.99.  Volume discounts are available when multiple bottles are ordered together.  According to one of the testimonials at the site, that user takes one pill daily, though specific directions or dosage was not found online.  Exact directions presumably come with your order.
Our Conclusions
This all-natural female enhancement product looks promising however, there is very little information about the product or its manufacturer available online.  The price is reasonable and satisfaction is guaranteed, but there is no evidence to back up the validity of the manufacturer's claims.  This product also contains yohimbe, which has been known to cause serious side effects in people with heart conditions, high or low blood pressure, kidney disease, and other medical conditions. If you wish to try Libido Vitamin, please consult your physician before beginning use of this product.  Because of the small amount of information available about Libido Vitamin at this time, we are unable to recommend its use, though if you would like to try it, it could prove beneficial.
Have You Tried Libido Vitamin?  Leave Your Review Below!
User Questions and Answers
User Questions and Answers
No Questions Have Been Answered For This Article.