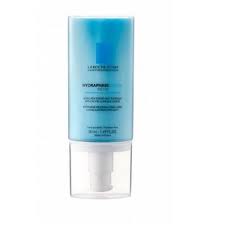 Hydraphase Intense Riche Review – Should You Use It?
Hydraphase Intense Riche Overview
If you have dry or very dry skin, you know that it can make you look drab and flaky, and it increases the speed with which lines and wrinkles will show up.  Finding a cream that's rich and hydrating enough to do the job you need it to do without clogging your pores or feeling greasy or heavy is never easy.  And when you do find one, you want to stick with it.
La Roche-Posay is a skincare company that operates on the principle that everyone deserves skincare that's made for their particular skin type.  They work with dermatologists to make sure that all their products are hypoallergenic and don't clog pores, and that they contain dermatological grade ingredients that do what they say they do.  To that end, they clinically test all their products for safety and effectiveness.
Hydraphase Intense Riche is formulated for dry to severely dry skin.  It is guaranteed to infuse the skin with the water it needs and to provide a protective hydration barrier for up to 48 hours.  Your skin will feel soothed, calmed, and protected.  And it achieves this without a greasy feel or texture.
Hydraphase Intense Riche Ingredients and How They Work
Unfortunately, the website does not reveal much about the active ingredients in Hydraphase Intense Riche.  It mentions:
Hyaluronic Acid which is a powerful hydrator that attracts and holds up to 1000 times its weight in water.  It then binds to the skin to create a durable protective moisture barrier.
Shea Butter which is a rich emollient that helps nourish and smooth skin.
It is recommended that you use it morning and night after thoroughly cleansing your skin.
Hydraphase Intense Riche Pros and Cons
It's a good idea to compare the positive and negative aspects of any product you're considering purchasing.
Benefits of Hydraphase Intense Riche
It is reasonably priced.
It's been clinically tested.
It's hypoallergenic and non-comedogenic.
Hydraphase Intense Riche reviews from customers are overwhelmingly positive.
Drawbacks of Hydraphase Intense Riche
It doesn't have ingredients that specifically target wrinkles and aging.
Where to Buy
You can find La Roche Posay Hydraphase Intense Riche practically anywhere.  Some drugstores carry it.  There are several online retailers selling it.  And the La Roche-Posay website sells it as well.  The price is pretty consistent across all these channels at about $35 to $39 for a 1.7 oz pump.
Conclusion
If you're blessed with very dry skin, or you live in a geographic area with rough, dry winters, you know you need a face cream that keeps your skin hydrated all day.  Judging from what customers have to say, Hydraphase Intense Riche does the job.  You'll still need something for wrinkles, but the right moisturizing cream can go a long with toward preventing some of the premature signs of aging that are particular to very dry skin.
Have You Used Hydraphase Intense Riche?  Leave Your Review Below!
User Questions and Answers
User Questions and Answers
No Questions Have Been Answered For This Article.