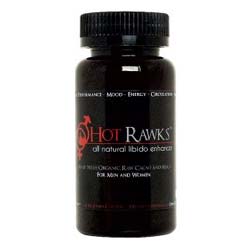 Hot Rawks Review – Is This Worth Trying?
Hot Rawks Overview
Do you want a healthy sex life?  Are you failing to achieve that goal? In today's busy, stressful world, it's common for a person's sexual function to be negatively affected; in men, its erectile dysfunction and in women,  a loss of libido and the inability to enjoy sex, even when she's with the one she loves.  Many people hesitate to use prescription medication to correct the situation because they want a more natural solution. The answer they're looking for  might be Hot Rawks.  Hot Rawks from RAW-NATION is not only an all-natural product, it is certified organic and claims to provide sexual enhancement for both men and women.  Is this product truly safe and effective?
How Hot Rawks Works and Its Ingredients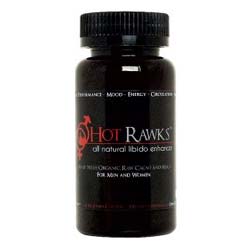 Hot Rawks is a dietary supplement formulated with organic ingredients.  The website promises that Hot Rawks will improve a man's performance in the bedroom and bring a woman's libido back to life.  It also promises to increase energy and vitality and promote overall health.  It is claimed that women reap the benefit of balanced and restored hormones, which eases uncomfortable symptoms of PMS and menopause, stimulates natural vaginal lubrication, and boosts peak sexual performance levels.
Hot Rawks contains two foods that are considered 'super foods', edibles that pack a number of powerful health benefits in one unadulterated food.  The super foods in Hot Rawks are organic cacao, which is what chocolate is made from, and maca root.  These two ingredients are combined with five organic herbs: Tribulus terrestris, for vitality and libido, Epimedium, an aphrodisiac,  Korean ginseng, for energy and circulation, Catuba bark for mood improvement, and Cayenne pepper, which improves cardiovascular health and helps transport nutrients throughout the body.
The Hot Rawks website tells us that men and women who want to rejuvenate their sex life should take two vegetarian capsules in the morning with water or juice.  Consumers should begin to feel the difference in just a few weeks, when you can increase the dosage to four pills daily if you wish. It does say not to exceed more than four pills a day.
The Pros and Cons of Hot Rawks
If you are thinking of purchasing Hot Rawks, you'll want to know both the positive and negative facts about the product.  Here are the positive:
All-natural organic ingredients
Yohimbe free
Contains two super foods
May be taken by males or females
Overall health benefits
Doctor approved
Vegan approved
No known side effects
The negative facts are:
No guarantee found on website
No clinical studies reported
May cause vivid sexual dreams after taking the product for a few weeks (of course, not everyone considers that a negative)
Where to Buy Hot Rawks
You may purchase Hot Rawks at the official website or in select stores in some states across the country.  The price is $39.95 for a one-month supply of 60 tablets.
Our Conclusions
We have looked at numerous sexual enhancement supplements, many of which did not meet with our approval.  Hot Rawks, however, seems like a product worth trying even though there is no money back guarantee.  Even if it fails to live up to its promise to enhance sexual performance and rev up the libido, the organic ingredients in the formula are proven to have a variety of healthy benefits, so the money won't be totally wasted.  As always, if you have any medical conditions or take prescription medications, we advise you to speak with your health care provider before beginning a dietary supplement.
Have You Tried Hot Rawks?  Leave Your Review Below!
User Questions and Answers
User Questions and Answers
No Questions Have Been Answered For This Article.