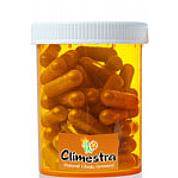 Climestra Review – Should You Try It?
Climestra Overview
It's common for women to feel their sex drive lagging.  A number of reasons, including fatigue, stress, hormonal imbalance, aging, and other factors, are among the causes.  Whatever the reason you are feeling less than lusty, you may have decided to try a female enhancement remedy to boost your libido.  Climestra is just one of many products available for that purpose.  Before you decide to make the purchase, learn more about Climestra.
How Climestra Works and Its Ingredients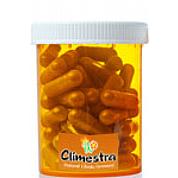 Climestra is an all-natural herbal pill that has been available since 1999.  The official website claims that this female enhancement supplement will help you achieve a more satisfying love life by boosting your sex drive, increasing lubrication and sensitivity, and working to achieve hormonal balance.  Reviews say it contains ingredients like Yohimbe Extract, L Arginine HCl, Damiana Leaf Extract, L Dopa, Epimedium, and others, though I personally could not find the exact ingredients listed on the website.  Instead, it talks about the high quality ingredients in their proprietary blend, the lack of side effects, and the benefits you can expect after using Climestra.
The directions say you may either take Climestra within 24 hours of planned sexual activity or, for a more prolonged effect, take 1-3 pills daily, four hours apart.  It is recommended that you take the pills with a meal.  It is reported that many women do feel more desire and enjoy more intense orgasms when taking this product.
The Pros and Cons of Climestra
There are both negative and positive aspects to consider before buying Climestra.  Here are some of the things we like about this product:
No prescription needed
All-natural herbal ingredients
Secure website
May use occasionally or on daily basis
No reported side effects
On the other hand, the things that are less pleasing are:
No clinical studies available
No guarantee found
Contains Yohimbe
No complete ingredients list on website
Where to Buy Climestra
Climestra is available at the official website for $49.99 a bottle.  The bottle contains 90 pills.  Since you are given options on the intake of this formula, the way you choose to take the pills will determine how long the supply will last.
Our Conclusions
There are several positive reviews for Climestra online, but the lack of complete information at the Climestra website is disturbing.  We also have a few other concerns.  There are no clinical trials and no money back guarantee.  The inclusion of yohimbe makes this product inappropriate for those with high blood pressure, heart disease, or certain other medical conditions.  If you have any of these conditions, you need to discuss the use of Climestra with your physician before you try this product.  For these reasons, at this time we cannot wholeheartedly recommend this product.
Have You Tried Climestra?  Leave Your Review Below
Our #1 Choice for Female Enhancement – HerSolution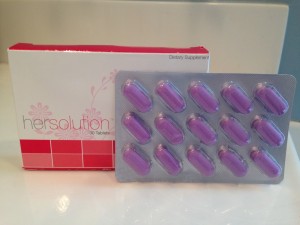 Sometimes we need a little boost in the bedroom. HerSolution is a two part system and is our most effective combo to help with arousal and sexual pleasure. The first part is a daily supplement taken once per day with all the right ingredients (including L-Arginine) to put you in the mood and increase libido.
The second part is the Libodo Enhancing Gel which is used prior to sex to increase blood flow and to enhance the experience. HerSolution contains all natural herbal ingredients that are Dr. approved with no reported side effects. HerSolution is our #1 choice due to its high level of recommendations from professionals and consumers.
Read my official review of HerSolution here
User Questions and Answers
User Questions and Answers
No Questions Have Been Answered For This Article.