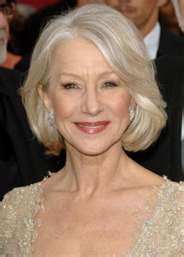 Hairstyles For Women Over 50 With Medium Length Hair
Choosing A Hairstyle That is Right For Women Over 50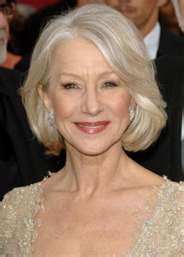 Your hairstyle can say a lot about you. Or, it can give people the wrong impression altogether. Think about those women with long gray hair who look like they are in their sixties or seventies, but are actually only in their forties and fifties. The last thing you want to do is choose a hairstyle that makes you look much older than you are. At the same time, you do not want to choose a hairstyle that works better on the younger generation. If you are a woman older than fifty with medium length hair, you are lucky enough to have many hairstyling selections to choose from.
The hairstyle you choose should be flattering to the shape of your face, the texture of your hair and, yes, your personality too. Keeping these factors in mind will help you decide on a hairstyle that is flattering, easy to style and fun to wear.
Hairstyles For Women Over 50 With Medium Length Hair
For women over the age of fifty with medium length hair, the possibilities are endless. The most flattering hairstyles are those with layers and parted either on one side or down the middle. Think Diane Sawyer, Helen Mirren or Blythe Danner.
All these women have shoulder-length hair with layers that frame their faces without covering them up. The hairstyle is rather simple as it requires nothing more than some hair gel or mousse applied at the roots and a round brush to lift when blow drying. You can either roll the hair under for a more polished look or over for some whimsical waves.
Try a Ponytail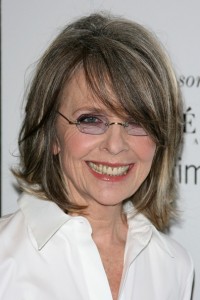 When you want a change, pulling the hair back into a ponytail while leaving some of the layers down gives a sophisticated look without having to do much. For a fancier look, pull the hair back and twist it up into a chignon. By using studded or beaded ponytail holders or clips, your up-do is nothing short of chic.
This type of layered hairstyle is flattering for just about any shape face. Depending on whether your face is round, square, long or heart-shaped, you can have the layers shorter or longer depending on what is the most flattering for you. And for more mature women, the layers offer a whimsy, youthful look without compromising maturity or looking downright inappropriate for your age.
As for styling, you can pretty much wash it, apply the gel or mousse and then blow it out with a hair dryer. Even women with curly or wavy hair can wear a layered style without sacrificing its glamorous look. The best part is that it is low maintenance, but very versatile. You can always make it more sophisticated when an occasion calls for it. What could be better than a simple hairstyle with so many possibilities?
User Questions and Answers
User Questions and Answers
No Questions Have Been Answered For This Article.