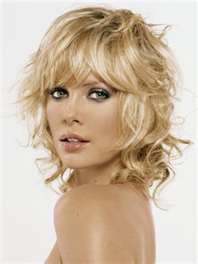 Hairstyles for Curly Hair Women with Bangs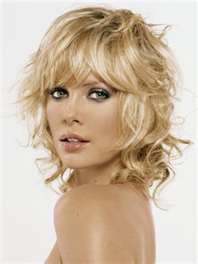 Ask any woman with curly hair and she has probably told you how often she has tried to straighten it either by herself or by a professional. Curly hair is sometimes not embraced by those naturally born with it—hence the popularity of all of those straightening processes. But curly hair has something that other hair does not—volume, body and versatility. And if you think that curly hair means you can forget about wearing bangs, you would not be further from the truth. There are a variety of hairstyles with bangs for curly hair haired women.
The problem with curly hair is that sometimes it can be a bit unruly. This holds true especially on humid days as the hair tends to look more frizzy than curly. But finding the right hairstyle that works with your curly hair can be the answer to this problem. Among some of the best styles to choose from are:
Shag cut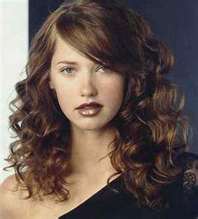 You can wear a shag cut no matter what length your hair is and it is considered a very low maintenance style. For curly hair, this is especially good because the tussled look of the shag fits well with the curls and is great for bangs. Just try to keep the layers of the shag cut on the longer side as shorter layers may contribute to frizziness which results in losing the look of the style.
Bob cut
If you have curly hair, you can certainly pull off a bob. However, you want to make sure that it is a longer bob rather than the more traditional chin-length styles. Shorter bobs will make curly hair stick out. When it comes to your bangs, you can simply wear them straight across your forehead or brush them to one side.
Graduated layer cuts
Having layers cut in to curly hair presents a problem sometimes as the hair tends to poof out where you do not want it. The solution is to get graduated layers which will tame your hair and minimize the puffiness. This type of style looks great with a fringe bang that is parted on the side. A center part is not the most flattering with curly hair as it can appear too severe looking.
Overall, curly hairstyles lend themselves better to longer lengths. This is because if the curls do start to frizz or become unruly, the weight of longer hair will weigh them down a bit and minimize a lot of extra volume you do not want or need. There are also many products on the market that are great for taming curly hair without losing the curls themselves. Bottom line—embrace your natural curliness and do not be afraid to experiment with different styles and bangs.
User Questions and Answers
User Questions and Answers
No Questions Have Been Answered For This Article.