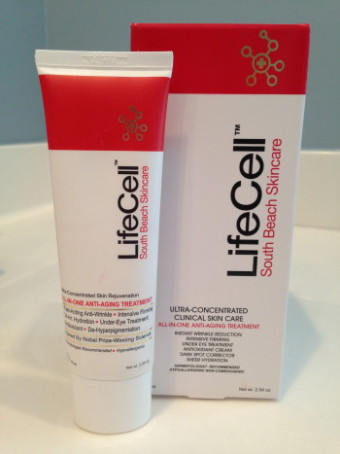 Dermagist Vs Lifecell Review – Which to Choose
Here at WomensBlogTalk, we come across a lot of wrinkle creams.  In fact, we've reviewed over 200 of them.  While they all claim to be the fountain of youth in a jar (or bottle or tube), relatively few can deliver on this promise.  We've decided to do something a little different for this review.  We're going to compare and contrast two of the most popular products we've seen: Dermagist Vs Lifecell.  We'll tell you what they claim, how they work, what they cost, and which one we prefer.
They both claim to use proven and innovative ingredients to deliver phenomenal results.  They both address all the signs of aging skin:  fine lines, wrinkles, age spots, puffy eyes, dark circles, dullness, and sagging.  The ingredients for each, however, work differently to achieve the same thing.  So in the battle of Dermagist Vs Lifecell, who wins?
Dermagist Product Description
Dermagist Complete Rejuvenation System is a 3-part daily system designed to work together to provide instant lift and wrinkle reduction as well as long term skin renewal and regrowth.  The breakthrough ingredients include:
Sesaflash – a unique sesame seed extract that tightens skin to reduce the look of wrinkles and lines instantly
Matrixyl – a powerful peptide to stimulate and encourage skin's own production of collagen
Renovage – clinically tested to replenish skin functions by 60% and improve the skin's ability to regenerate itself by 75-100%.
Lifecell Product Description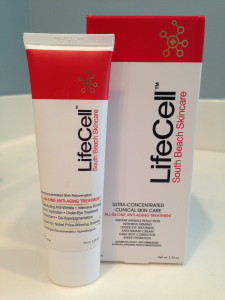 Lifecell is an all-in-one product that makes lines and wrinkles vanish before your eyes in just 17 seconds.  It uses light-reflecting micro-technology to remove shadows thereby rendering wrinkles invisible.  Lifecell also goes on to reduce the appearance of wrinkles over 4 to 6 weeks and helps prevent the appearance of future wrinkles.  Lifecell's Main active ingredients are:
Ubiquinone – a super antioxidant that also boosts collagen and elastin production
Deanol –  firms skin and the muscles underneath to permanently achieve a leaner look
Acetyl Hexapeptide-3 – studies suggest that it gives the same results as Botox
Vitamin C – antioxidant that also increases collagen synthesis and lightens hyper-pigmentation in skin
Dermagist Vs Lifecell Buzz
Dermagist and Lifecell both have loyal followings and happy customers.  They both have components that work instantly on appearance and those that improve actual skin health over time.   They both use innovative ingredients.  Dermagist's 3 step system takes a bit more time to apply, while Lifecell's all-in-one product is quicker and easier.
Where to Buy Dermagist and Lifecell
Both Dermagist and Lifecell are exclusively available through their respective websites.  The 3-part Dermagist system is $129.99, and it comes with a 30-day money back guarantee.  Unfortunately, if you do decide to return it, you'll only be issued a credit for their online store and a $7 restocking fee per product, so if you buy their 3 part system, it would cost you $21 to return it.
Lifecell, on the other hand, is more expensive at $189, however they have a hefty, 120-day money back guarantee.
Dermagist Vs Lifecell Recommendation
Both Dermagist and Lifecell use innovative ingredients to deliver on their promises of younger-looking skin.  They attack multiple signs of aging such as lines and wrinkles, discoloration, sagging skin, dark circles under the eyes, and puffiness.
If you had unlimited time and money, we'd say try them both and see which one works best for you.  But since your time and money are not likely unlimited, we have to recommend the one we think you'll be most satisfied with.
Dermagist has received several negative reviews for their customer service.  People have had trouble getting refunds when they return products, and they're not happy with the restocking fee and credit back policy.
Lifecell, on the other hand, offers a longer, hassle-free return policy, and claims to be obsessed with providing great customer service.  Both of these products require a substantial investment.  In the end, to answer the question of Dermagist Vs Lifecell, we think you're better off spending your money with a company that puts as much effort into caring for customers after the sale as they do before the sale, and that's Lifecell.
Read my Lifecell Anti-Aging Treatment Review and Results to learn more about why I choose Lifecell over Dermagist. Includes before and after pics!
Dermagist Vs Lifecell?  Leave Your Opinion Below!
User Questions and Answers
User Questions and Answers
No Questions Have Been Answered For This Article.